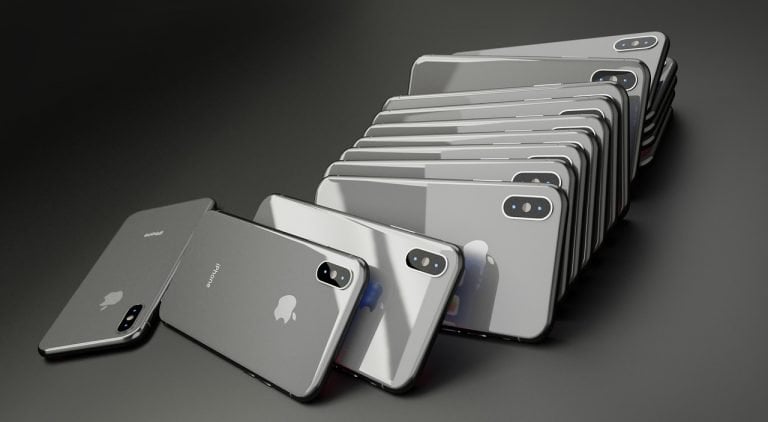 Apple recently cut prices to woo iPhone buyers in China, but in India, the company is adopting a different approach. Instead of price cuts, Apple is reportedly planning to increase the price of entry-level iPhones in an attempt to boost iPhone sales in India.
To stop selling iPhone 6 and hike 6s price
According to a report from The Economic Times, the U.S. firm is planning to hike the prices of the iPhone 6s and 6s Plus in India. Apart from the price hike, Apple also plans to stop selling the iPhone 6 and iPhone 6 Plus in the country.
With this new unusual strategy, Apple aims to reassert its premium position in India along with increasing the average selling prices. A point to note is that Apple plans to up the prices of iPhone 6s, even though the handset is locally manufactured.
Odey Special Situations Fund took on several new positions in March
Odey Asset Management's Special Situations Fund was down 3.2% in March, compared to its benchmark, the MSCI World USD Index, which was up 3.3%. Through the end of March, the fund is up 8.7%, beating the benchmark's return of 4.9%. Q1 2021 hedge fund letters, conferences and more Odey's Special Situations Fund deploys arbitrage and Read More
Citing senior industry executives, the report says that the iPhone 6s and 6s Plus prices may get pushed up by about Rs 5000 (approx $72). Currently, both the iPhones sell for Rs 29,900 and Rs 48,900, respectively.
Until last year, the iPhone SE – priced at Rs 21,000 – was the cheapest iPhone in the country. Now, it is selling for Rs 24,500, making the iPhone 6 priced at Rs 24,000 the cheapest. If Apple discontinues the iPhone 6, the SE will again be the cheapest iPhone in India. It must be noted that Apple doesn't sell the iPhone SE on brick-and-mortar shelves.
What about iPhone sellers?
Additionally, to boost iPhone sales in India, Apple also plans to increase the number of Apple Authorized Resellers with space of more than 500 sq. ft. Apple wants such trade partners to run more than one store each. Also, the company could exit the outlets with less than 350-400 square feet and even those that sell less than 35 iPhones a month, the report says.
"Apple wants fewer trade partners in India, and to deepen the relationship with them. This is to improve the selling experience and ensure compliance of the store as per its terms. The larger Apple Premium Reseller stores, too, are a big focus area," one executive told The Economic Times.
These new strategies have likely come from Apple's new head of India operations – Ashish Chowdhary. Ashish, for the last fifteen years, had been Nokia's Chief Customer Operations Officer and is known for his in-depth knowledge of the Indian smartphone market.
Will these strategies work?
Apple has been struggling with iPhone sales in India owing to rising competition from OnePlus and Samsung. These phone makers are selling premium handsets at more affordable prices. Thus, many doubt if Apple's strategy to raise the price of its entry-level iPhone 6s series would prove effective.
Also, unlike in the U.S., most smartphone buyers in the country don't buy through carrier stores. Rather, they go for unlocked phones by paying upfront. So, the strategy of raising the price of a phone in a country with per-capita GDP of only about $2,000 may not prove to be effective.
During a recent earnings call, Apple CEO Tim Cook noted that a major reason for slow iPhone sales in emerging markets is that people are holding onto their iPhones longer. To overcome this issue, a logical and effective strategy would be to lower the iPhone prices so as to encourage iPhone owners to upgrade. But, if the ET report is true, Apple is adopting a different strategy.
Nevertheless, only time will tell if such strategies, provided Apple adopts them, will help Apple to boost iPhone sales in India.
More work for Apple
Given the size of the Indian smartphone market, Apple is keen to expand its market share. However, its efforts so far have not met expectations. Currently, the iPhone accounts for a low single-digit market share and in the first half of last year, the company sold less than a million iPhones in the country.
Additionally, Apple has been unsuccessful so far in opening official Apple Stores in the country. Also, three senior executives of Apple's India team left the company last year.
Apple also needs to revamp its distributors' list in the country. Apple had five distributors during 2018. Now, it is left with three, as the company ended its agreement with Brightstar and HCL Infosystems. Also, its partnership with one more distributor, RP Tech, is ending in April. After that the company will be left with just two distributors – Ingram Micro and Redington.