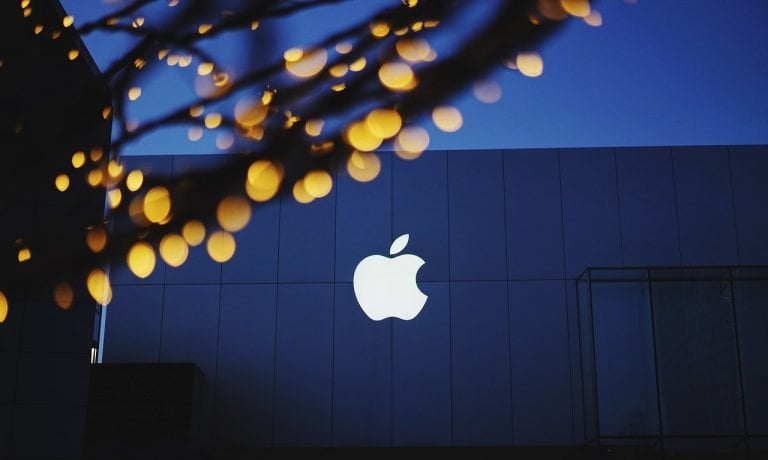 With iPhone sales growth slowing, fans are looking forward to the next breakthrough product from Apple, and now it seems that product could come as soon as next year. Trusted Apple analyst Ming-Chi Kuo of TF International Securities suggests Apple's AR headset could hit the market in 2020.
When is Apple's AR headset coming?
Apple has been quite vocal on the future of augmented reality, but the company so far has only released ARKit apps on the iPhone and iPad. Although there have long been rumors of Apple developing an AR headset, we haven't yet had any trustworthy evidence of its existence.
Now in a recent note, Kuo not only wrote about the device itself but also a possible launch time frame. The analyst claims Apple's AR headset will enter mass production as soon as the fourth quarter of this year or as late as the second quarter of 2020.
Investing in the Next Generation of Emerging and Frontier Markets with Maurits Pot
ValueWalk's Raul Panganiban with Maurits Pot, Founder and CEO of Dawn Global. Before this he was Partner at Kingsway Capital, a frontier market specialist with over 2 billion AUM. In the interview, we discuss his approach to investing and why investors should look into frontier and emerging markets. Q2 2021 hedge fund letters, conferences and Read More
This is not the first time we are hearing a launch date of 2020 for Apple's AR headset. Bloomberg suggested a similar timeline nearly two years ago but added that the timeline was an aggressive internal target. Now with Kuo giving a similar launch date, it seems the teams involved are on schedule and adhering to the previously-set plans.
However, nothing can be said with certainty since plans do change, and there is always a chance of encountering a production issue. Apple has been dealing with production problems with the AirPower, which was scheduled to launch last year, although there is no word on its release date even now.
Apple's AR headset could be dependent on the iPhone
On the functionality side, Kuo said the first generation of the headset will heavily depend on the iPhone.
"We think, due to technology limitations, that Apple will integrate its head-worn AR device and iPhone," Kuo said, according to CNBC.
An iPhone-dependent headset is in contrast to the rumors that we heard last year about Apple developing an all-in-one device with an 8K display for each eye.
According to the analyst, all the computational work, rendering, internet connectivity and location services will come from the iPhone, so in a way, the headset will only act as a display. Even though the computational and other critical tasks will be handled by the iPhone, the headset will still likely feature a lot of additional technologies, such as depth sensors and more. Such a setup would allow Apple to design a headset which is lighter, comfortable to wear and cheaper as well. The working of it appears similar to how the Apple Watch pairs with the iPhone.
"Although there is still much room for improvement for Apple's first-generation head-worn AR device, we believe that this product will offer an all-new user experience and define the AR user interface," Kuo said.
On the other hand, a setup dependent on the iPhone raises a valid question about its impact on the iPhone's battery life. To address the issue, Apple could either increase the battery limit of the next-gen iPhones or come up with a way to reduce the headset's energy consumption.
How Apple plans to make AR more useful
Apple CEO Tim Cook believes AR is the future of computing.
Referring to AR glasses, Cook said in 2017, "Today I can tell you that the technology itself doesn't exist to do that in a quality way."
Further, he said that although progress has been made in the field, AR's application is very limited primarily due to a big gap in the "field of view inside headsets." Apple may have a plan to overcome this issue and make AR more useful. Since the iPhone already supports AR-enabled apps, what Apple must do is move those apps to the headset.
One interesting use case for augmented reality will be in the map app. Google already added a reality mode to Google Maps, which can now display arrows pointing in the correct direction when you hold the phone in front of your face. Meanwhile, Apple has been updating Apple Maps with new data collected using LiDAR sensors and eight cameras attached to the roof of a car. Thus, there seems to be a good chance we will see Apple Maps integrated with Apple's AR headset at some point.