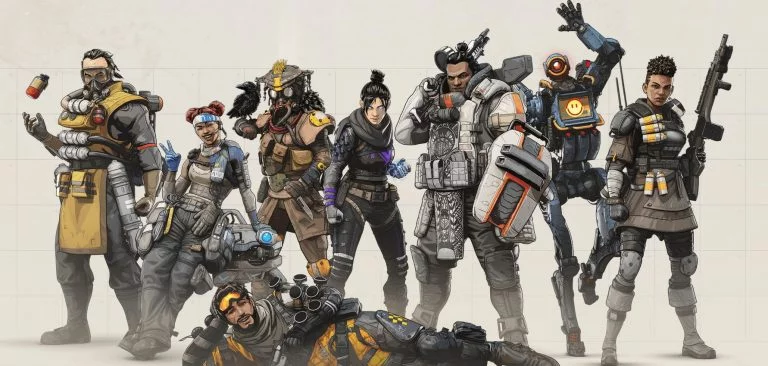 Apex Legends has had a phenomenal run so far when it comes to adding new players, but the same can't be said about the problems faced by players. Although developer Respawn Entertainment has fixed several issues, one major problem continues to trouble players. Now one player frustrated by Apex Legends' disconnect issue has offered a suggestion that could at least make it less severe.
What is causing Apex Legends' disconnect issue?
If you ask any regular Apex Legends player about the most frustrating issue they face with the game, you will undoubtedly hear about how the game often disconnects players. Apex Legends' disconnect issue not only ends a player's match but also leaves their team with one fewer member. Moreover, the cause of the issue is still not clear. The problem is mostly affecting PC players and could be caused by with graphics or instability.
Players have long been complaining about the issue on the Apex forums. Respawn is aware of it and working to fix it, but so far, there hasn't been any permanent fix. However, things have improved with the last update. Since the last update, players who do get disconnected tend to recover more often, unlike earlier when they just crash out of the game entirely.
This Odey Cub Is Waiting For A Pullback To Buy Financials
Michele Ragazzi's Giano Capital returned 1.9% for March, taking the fund's year-to-date performance to 1.7%. Since its inception, Ragazzi's flagship fund has produced a compound annual return of 7.8%. According to a copy of the €10 million fund's March update, a copy of which ValueWalk has been able to review, Giano's most significant investment at Read More
Nonetheless, the crashes are still frequent enough to spoil a game. Now a loyal player frustrated by Apex Legends' disconnect issue has suggested a feature which, if implemented, could make the life of disconnected players somewhat easier until it's resolved permanently.
This could make Apex Legends' disconnect issue less frustrating
On a Reddit thread, one user is demanding a feature that would allow disconnected player to reconnect and continue to play the game from where he left off. The post suggests that if a player disconnects, their character should remain in play for 45 or more seconds. That would mean disconnected players would have 45 seconds to reconnect. During this period, their character would remain part of the game but would be immobile, so enemies would still be able to shoot the character and loot their inventory crate.
Once the player reconnects, they can continue playing the game normally from the point where they were disconnected. If an enemy eliminates the character while the player was disconnected, their teammates can use a beacon to respawn them. However, if the disconnected player is unable to reconnect within the 45-second timeframe, then they will no longer have the option to rejoin.
"After the time has elapsed your body should turn into the normal loot crate and you should not be able to rejoin," the Reddit post suggests.
This suggested feature to overcome Apex Legends' disconnect issue seems logical. Until the problem is fully resolved, such a feature could help reduce the frustration of being kicked out of a game. Further, such a feature could help protect teams from unnecessarily losing a member. Moreover, such a feature couldn't be abused because it would trigger only for players who get disconnected. Even after the issue is fixed permanently, Respawn can keep the feature because there will other situations in which players will get disconnected.
"Also I don't see how this feature is an advantage or can be abused," the Redditor says.
Apex Legends hits 50 million players worldwide
Despite the technical issues players are facing, the game continues to attract new players at a brisk pace. On Monday Respawn confirmed that the battle royale shooter game has breached the 50 million player mark after being released just a month ago. Hitting the 50 million mark is a big achievement, especially considering that Respawn hasn't yet introduced a season pass or more new content.
Since its surprise launch last month, the game has grown at a fast pace. In just eight hours after its release, the game had 1 million players, and by the end of its first day, about 2.5 million gamers had downloaded it. The game acquired 25 million players in just one week.
Apex Legends is a multiplayer first-person shooter from Respawn Entertainment, the makers of the Titanfall games. This free-to-play game is available on PC, PS4 and Xbox One. Fortnite, the biggest and most popular battle royale game, has over 200 million players, but it is available on mobile platforms as well.