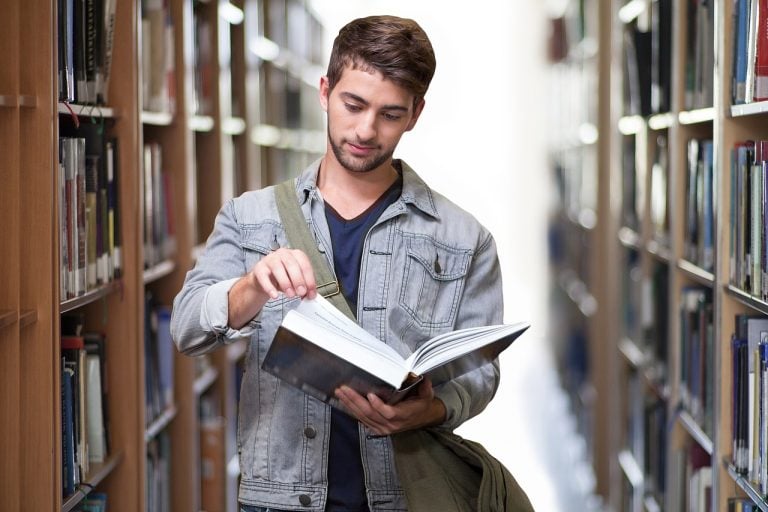 Amherst Nixes Newspeak – Because of Free Speech Order? "Guide is Meant to Dictate Speech and Expression or Ideology on Campus"
WASHINGTON, D.C.  (March 28, 2019) – Amherst College sent its students a 36-page guide on the official use of language on the campus which, the administrator responsible admits, implied that "that the guide is meant to dictate speech and expression or ideology on campus."
Q4 hedge fund letters, conference, scoops etc
ValueWalk's March 2021 Hedge Fund Update: Klarman, Loeb, Reddit And Much More
Welcome to our latest issue of issue of ValueWalk's hedge fund update. Below subscribers can find an excerpt in text and the full issue in PDF format. Please send us your feedback! Featuring Seth Klarman and Dan Loeb's investment in Intel, losses and profits from Reddit's frenzy, and an analysis of hedge fund pay. Q4 Read More
But the guide was quickly both rescinded and disavowed by the president after complaints from students, and apparently the realization that it could run afoul of President Donald Trump's new executive order which threatens to cut off federal research and educational funds to colleges which abridge free speech, suggests public interest law professor John Banzhaf.
The guide, which included bizarre conceptions - e.g., "gender" is only a "social construct," and new words such as "Cissexism," "Homonationalism," and "Fragile Masculinity" - has been compared with George Orwell's "Newspeak."
The Oxford Dictionary defines "Newspeak" from Orwell's novel 1984 as "an altered form of regular English designed  . .  . to suppress free thought, individualism, and happiness."
The document, issued by the college's Office of Diversity and Inclusion, was intended to spell out a "common agreement on how to define words and phrases often used at the small liberal arts campus."
So it appears that, as in Orwell's 1984, anyone who refuses to accept that "race" is only a "social construct" which is "intricately linked with the practice of white supremacy," that "capitalism" is an economic system that "leads to exploitative labor practices," or that "assimilation" should be frowned upon because it's usually a "response to forms of oppression" such as "cisheteronormativity" must be out of step with "common agreement" relating to words, concepts, and speech on the campus.
As a result, it seems that they would be subject to being reported under Amherst's Community Standards Reporting System which permits both students and faculty to file complaints completely anonymously concerning any alleged incidents of bias - incidents which might include the use of words frowned upon by the university's diversity office such as "illegal alien."
The timing of the president's unexpected sudden decision to disavow this major campus project which produced a carefully written and reviewed 36-page document which was sent to all students, to claim that she was totally unaware of it, and to then suggest that her reversal somehow shows that "we do not need an executive order to ensure freedom of speech" strongly suggests that the order's promise to cut off federal funding was a major factor behind her reversal - a reversal knowledgeable observers admitted was very unusual.
Under the executive order, it appears that students could file complaints, similar to those now being filed routinely regarding Title IX, if they believe that free speech on campus is being chilled; complaints which could trigger a formal investigation, and a possible threat to grants, says Banzhaf.
This is a new powerful weapon which students suddenly have to enforce their free speech rights, claims Banzhaf, who has been called "Legal Academia's Instigator in Chief," an "Entrepreneur of Litigation, [and] a Trial Lawyer's Trial Lawyer," the Man Behind the Ban on Cigarette Commercials," and "The Law Professor Who Masterminded Litigation Against the Tobacco Industry."
JOHN F. BANZHAF III, B.S.E.E., J.D., Sc.D.
Professor of Public Interest Law
George Washington University Law School,
FAMRI Dr. William Cahan Distinguished Professor,
Fellow, World Technology Network,
Founder, Action on Smoking and Health (ASH),
2000 H Street, NW, Wash, DC 20052, USA
(202) 994-7229 // (703) 527-8418
http://banzhaf.net/ jbanzhaf3ATgmail.com  @profbanzhaf