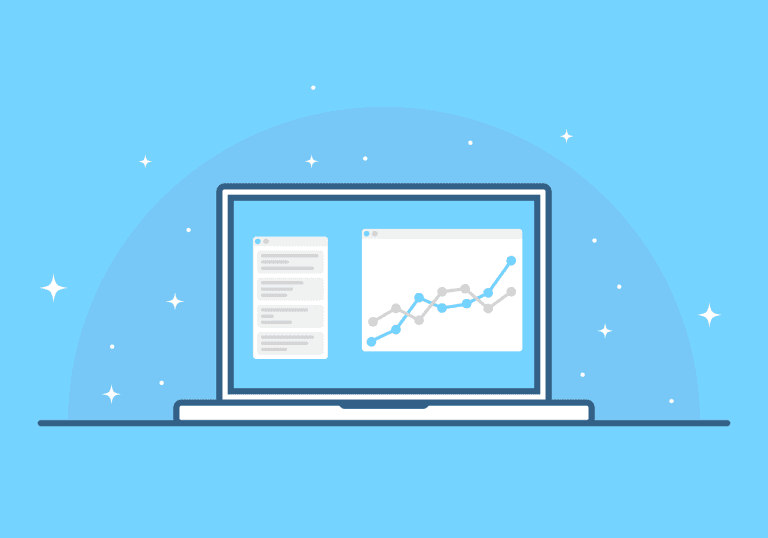 Are you thinking of getting search engine optimization consultation for your business? Confused much to find the right SEO package and Consultancy Company for your business?
Here are five tips to narrow down the most suitable SEO consultants which will help you achieve your goals organically. So let's get started with it.
Q4 hedge fund letters, conference, scoops etc
Marathon Partners: There Is A "Compelling Opportunity" In US Cannabis
Marathon Partners Equity Management, the equity long/short hedge fund founded in 1997, added 8.03% in the second quarter of 2021. Q2 2021 hedge fund letters, conferences and more According to a copy of the hedge fund's second-quarter investor update, which ValueWalk has been able to review, the firm returned 3.24% net in April, 0.12% in Read More
1. Define Your Goal Clearly:
This may seem like a very unimportant part of the job but it actually is the most important. You need to know exactly what do you want to drive for your business from search engine optimization. Form a list of the goals you want to achieve organically. In order to find yourself the right skilled people for the job, you have to figure out the most critical and important areas of your online presence. For example, you're selling SEO packages in Dubai as well as in Qatar, but are gaining the most revenue from Dubai. So your primary priority should be Dubai. You will want to optimize the pages better for Dubai rather than that of Qatar. Getting my point?
Do a complete analysis of your Digital marketing strategies to point out the lacking areas. A good agency will certainly ask for previous data to plan the strategy any further.
2. Find A Company Which Is Great with Tracking Data:
Data tracking is highly important for SEO. So find yourself a company which is great with data tracking. In SEO, to be honest, no data is hidden. All you need is the right tracking techniques and you can find everything about everything of your competitor. So find yourself a company which has a great ability to track the previous SEO history, click through rate, site visiting rate, duration of site visits, bounce rate, call received through toll-free numbers (if there is any) etc.
3. Always Go for The Reviews and Testimonials:
Reviews and testimonials say a lot about the reputation of the company. Social media, Reddit, Quora, Trusted reviews, Yelp etc. are great platforms to probe about the company. These platforms provide a great insight into the company and its culture. As people comments tell you a great deal. We all are a great follower of word of mouth and certainly take the comments of other fellow people into consideration while deciding anything. These sites will provide give you a fair idea about customer satisfaction with the services of the company. You will come across negative and positive comments both. All you need to analyze is how fair are the comments and if the company is capable of delivering what you expect it to deliver.
For better and thorough information, you can request a company to provide you with case studies. This is a really great way to analyze the capabilities of the company.
4. Make A List of the Tasks You'd Be Outsourcing:
Make a thorough list of SEO tasks you'll be outsourcing. It will give you a fair idea of what activities would the hired company be performing for you and what is the difficulty level of those activities. How long will the company take to reach the goal? You have to have a fair knowledge of the things you'd be outsourcing. If you're outsourcing SEO as a whole, it is more important to increase your SEO understanding to save yourself from the scam.
5. Define SEO Budget for Yourself:
Defining an SEO budget for your business is necessary because you wouldn't want the company to tell you that they don't provide the services in such a low budget. Before hiring a company know your budget and form a list of companies which can deliver you satisfying results in the set budget. Several of the companies offer different monthly packages to cater to the clienteles need. If you're Dubai resident, you can find yourself suitable packages by just write the following query in the search bar and you'll find the relevant results.
"SEO Packages Dubai"
The inverted commas stress over the words written within them and Google find you the best possible matches against them.
Mistakes to Avoid While Choosing SEO Package for Your Business
Here are a few common mistakes people make while choosing an SEO package.
Never fall for flashy presentations:
I don't get it why people fall for all the flashy presentations. Look for the real-time data. Look out for the reviews, word of mouth and the satisfaction of their clients to decide better for yourself. Don't let unrealistic presentations lure you.
Not doing your own research:
Many of the businesses suffer because they didn't do thorough research about the company. Do your homework before getting yourself services from some company? Browse through the website. Analyze their on-site data and blog, their language, their way of communicating with clients etc. to see the reliability of the company.
Better choose a local SEO company:
It is always a great practice to get yourself a local SEO company. For example, if you're a Dubai based company, it's better to avail services from a local company. SEO packages in Dubai won't be best suitable for a company sitting in New York.