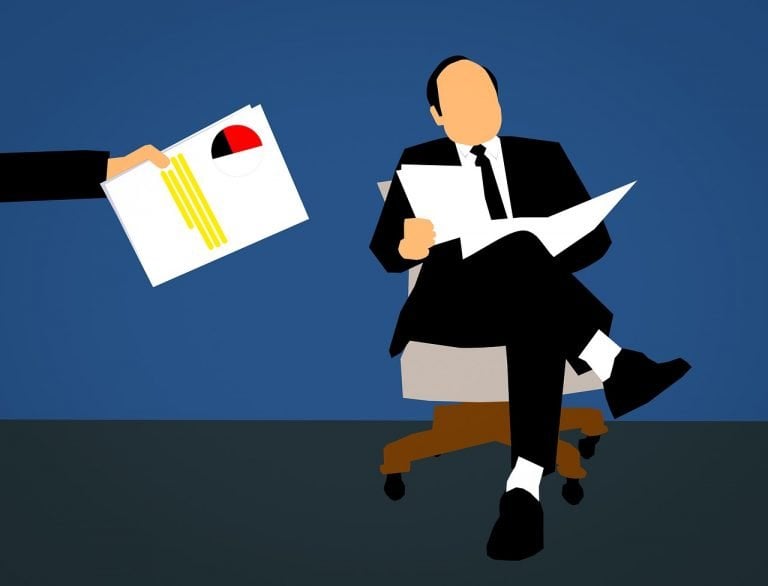 When people need money that they don't have, they look towards short-term loans for help.
But wait! What if someone looking to get quick funding from short term loans can't apply at a store location?
Q4 hedge fund letters, conference, scoops etc
Exclusive: Dan Loeb's Two New Stock Picks [Q1 Letter]
Third Point's Dan Loeb discusses their new positions in a letter to investor reviewed by ValueWalk. Stay tuned for more coverage. Loeb notes some new purchases as follows: Third Point's investment in Grab is an excellent example of our ability to "lifecycle invest" by being a thought and financial partner from growth capital stages to Read More
There can be so many reasons why getting to a store location to apply for a short term loan may be impossible for some.
Here are a few reasons why:
Car Broke Down: Sometimes, life causes the unexpected to happen. When a car breaks down, it can mean losing one's main mode of transportation. Not to mention, if a person is looking for money to fix their car, they can't acquire it because they can't drive to get said money!
Lack of Transportation Services: Trains or buses are some of the more convenient means of transportation, but there are residential areas that are not serviced. This means that many people may not have access to these modes of travel.
Lyft or Uber Not Reliable: Those that enjoy the simplicity of getting a driver through a smartphone know that apps have their own problems. Prices are based on traffic and several other factors, making rates unpredictable. There are also areas that drivers do not service due to low population.
Taxis Not Existent: Once considered an essential means of travel, taxis are still super expensive and are only useful for long drives to the airport.
Expensive Traveling: Depending on where someone lives, taking a bus or train may be a daily commute. However, prices or rates may surge and create a big hole in someone's wallet. Not to mention, it sounds counterproductive to pay money to go to a location for short term loans to get money.
Walking is Dangerous: Walking may be a great way to stay active and promote one's wellbeing, but it may not always be ideal. Depending on the location, someone may not want to risk walking several blocks to get to a single location for short term loans.
These are serious problems that many people face every day, and they shouldn't have to jump through several hoops just to apply for a short term loan.
Not to worry, as there are several lenders that have identified these problems and have created a 21st century solution to lending money! Lenders have made it convenient and easy for individuals to apply for the funding they need online.
Here are five short term loans that are now typically available online.
Tribal Loans
Tribal loans are available in several states but are based on loans that are provided through a Native American tribe. Native American Tribal Loan Entities give these loans at higher amounts than allowed by state regulations because of their sovereign immunity to state government regulations.
Because these tribal loans operate on Native American land, they don't have store locations. And that's why they are some of the more online-friendly options out there.
Most tribal loan lenders allow people to apply over the phone or online. Funding is typically available in a few business days, and automatic payments can be set up through a bank account.
However, what makes tribal loans very convenient is what also makes them costly.
Most tribal loan rates can go as high as 1,000% (based on annual percentage rate).
Some tribal loan lenders may also only provide a minimum amount before increasing how much a customer can borrow through ranking systems. Basically, the more someone borrows from them, the more they can borrow from the lender!
As a result, tribal loans should be reserved for those that can handle high rates in payments or can pay off their loan in less than a few weeks!
Payday Loans
Payday loan lenders have expanded from brick and mortar stores and can now be acquired online. Like many other short term loans, payday loans are convenient and tend to be very fast in providing people with the money they need!
Many lenders also provide the option of taking payments out of a bank account for easy convenience. An important detail to be aware of is that payday loans are very, very short.
Depending on how much someone borrows, repayment of the entire loan must be completed by the upcoming payday. If a borrower cannot afford the entire payment by the due date, the loan will continue to rollover until it is paid in full. This means every direct deposit that someone gets from working will be snatched by the lender until the loan is paid off!
Title Loans
Online title loans are available throughout the country and could end up providing more money to borrowers depending on their vehicle's equity!
The process of an online title loan requires a potential borrower to take pictures of their vehicle in order to get a quick inspection by an agent.
Some title loan lenders may even send out an employee to inspect the car at someone's house!
Once the vehicle has been appraised, they provide a loan offer that a person can either decline or accept. Title loan borrowers typically receive the money they need in less than a few business days!
Depending on the state someone lives in, online title loans may or may not be available. The reason for this is that there are laws in place that prohibit lenders from doing business in certain states.
Installment Loans
Some financial institutions and banks have installment loans that they make available online through their website. Because they work with a lot more money than other lenders, many installment loan options have their own programs, portals, and login systems that make the process simple and professional.
However, many installment loan lenders might rely on credit or even membership requirements. Most banks won't approve an inquirer for a loan unless they first have a checking account with that bank!
Lines of Credit
A line of credit is like a fancy credit card given by banks and other financial institutions.
With that said, lenders rely on credit history and other financial factors to determine eligibility. An inquirers consistent financial history may allow them to obtain a certain amount of credit.
Lines of credit range from a few hundred dollars to thousands of dollars, depending on where someone is getting their line of credit from.
Many people are able to get this type of short term loan online, but some financial institutions may still require inquirers to visit a branch location to complete the loan process for a line of credit.
Short term loans are a financial option available to help those in financial need. But accessing a lender shouldn't be hard or inconvenient. With these online loan options, potential borrowers can apply right from the comfort of their own home.