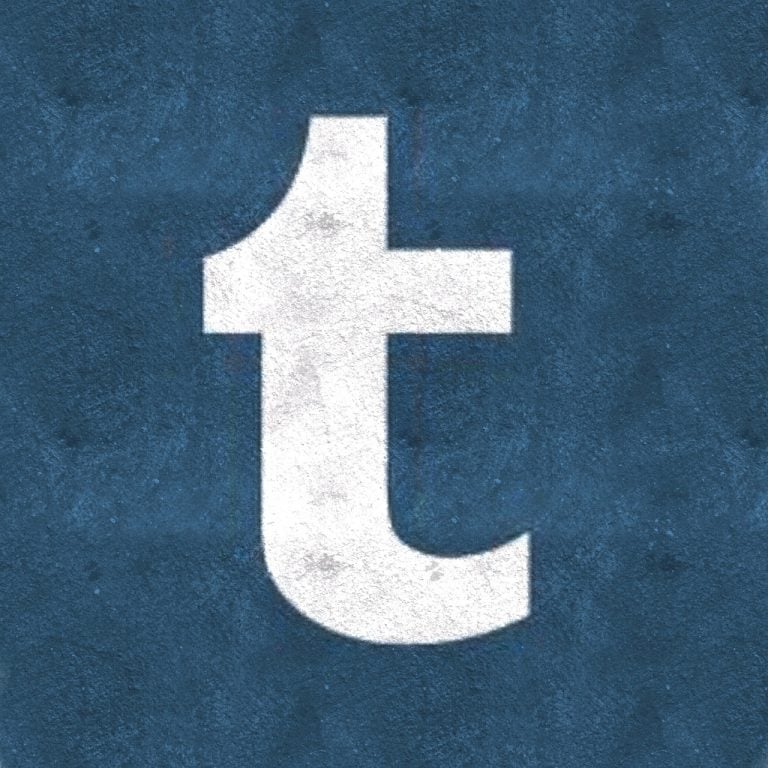 Tumblr continues to disappoint its users with one thing or another. Only a couple of months ago, it implemented a blanket ban on all sorts of adult content, forcing thousands of its loyal users to switch to other platforms. It used a dumb AI program to remove pornographic content, but the AI turned out to be so dumb that it was flagging even the cleanest photos as adult content. Now users are annoyed with the new Tumblr interface. People who don't like the new Tumblr interface can, fortunately, switch back to the old one.
What just happened to Tumblr?
The company announced in a blog post that it was changing the look and feel of the platform to make it more accessible, improve readability, and fix the poorly described elements. Tumblr has already started rolling out the update to the public. It made the changes to comply with the Web Accessibility Initiative of the World Wide Web Consortium.
The update focuses on accessibility for people who need assistance using the Internet. The new Tumblr interface has an increased color contrast. The company noted in its blog post that the muted blues and light grays had a contrast ratio of just 2.02:1, which was not good for people with visual impairments. The new UI has a contrast ratio of 7.87:1. The icons and buttons have become brighter than before. The grays have become lighter and the blues are darker than before.
Incorporating ESG in the Investment Process with Trillium's John Quealy
ValueWalk's Raul Panganiban interviews John Quealy, CIO and PM of the ESG Global Equity Strategy at Trillium Asset Management, and discuss his approach to investing, ESG, and where he finds opportunities. Q1 2021 hedge fund letters, conferences and more The following is a computer generated transcript and may contain some errors. Investment Interview with Trillium's Read More
Tumblr switching their background to some eye searing saturated blue while they haven't even gotten around to unbanning people for being innocently flagged as bots during their panic induced porn purge has gotta be one of the great bike shedding moments of social media.

— Kayin (@KayinNasaki) January 31, 2019
Tumblr's decision to make its interface more accessible is praiseworthy. But most users are not happy with the intense, bright colors that are causing eye strain. Many have complained on Twitter that they are struggling to use the platform for more than 30 seconds because it's not pleasing on the eyes.
@tumblr The new color change is causing many people eye strain, some to the point where they are struggling to use the site at all because it hurts to look at. Please make it Optional! pic.twitter.com/g5p1ZtefnO

— Harper "MelancholyStarlight" Kim ?? (@sh0rtysquadperi) January 31, 2019
This is the kind of change that drives users nuts. They do it with zero input or warning, they only speak up after they've rolled out the change. It's also both subtle and noticeable, so like, it certainly made ME feel anxious, like am I hallucinating? What's different?

— Singsong Spoonie Raptor (@SingsongRaptor) January 30, 2019
Twitter user Harper Kim suggested that the company should have made it a setting. That way, people who wanted better accessibility and brighter colors could use the new look while those who preferred the old look could stay on it. It should be optional.
aahhhh wtf happened to tumblr's layout? my eye hurt

— fatima ? (@hermioncgrangcr) January 30, 2019
Dammit it, @Tumblr! This damn shade of blue is horrendous. My eyes hurt from looking at it for 30 goddamn seconds. Who is this supposed to help?

— M͙i͙l͙k͙a͙ (@encxant) January 31, 2019
can someone explain to me why on earth tumblr changed its background color and the fucking font
the latter makes my head hurt and i have trouble following the lines (ending up reading the same line three times? thanks)

— zmeess (@zmeess_art) January 31, 2019
How to switch back to the old Tumblr interface
Fortunately for people who don't like the new Tumblr interface, there is a way to switch back to the old one. There is a small extension framework called Xkit that supports tweaks for Tumblr. A large number of Tumblr users are already familiar with Xkit.
that one second after you've reloaded tumblr for dashboard and see that new blue before the xkit old blue extension kicks in pic.twitter.com/SBOYwXopaj

— vibeke (@flintsjames) January 31, 2019
You can dowload the "Old blue" plugin for XKit

— Spyz (@SpyzViridian) January 31, 2019
Soon after Tumblr began rolling out the update, Xkit released an extension called 'Old Blue' that reverts the look and feel of your Tumblr interface. If you have never used Xkit before, head over to this link, download the extension for your browser, navigate to your dashboard and you'll see the Xkit icon next to the account icon.
Now click on the Xkit icon and go to Get Extensions, type 'Old Blue' in the search area, and install the Old Blue extension. That's it. You can now enjoy the good old Tumblr interface. It's worth pointing out that the Old Blue extension doesn't work on the login or settings pages to ensure that it doesn't accidentally interfere with them.
Tumblr should now consider stopping disappointing its users. A large number of people have already left it to join other platforms such as Pillowfort, iLOOPit, Newgrounds, Mastodon, Sharesome, Explicitr, and PornHub. These services are actively trying to lure users away from Tumblr amid the blanket ban on pornographic content. Thousands of Tumblr users are still protesting the company's censorship efforts. The protesters have also left thousands of negative review for the app on the Google Play Store and the App Store.