Whitney Tilson's email to investors discussing Activision; Snapchat; TradeStops; and hiring writer or editor .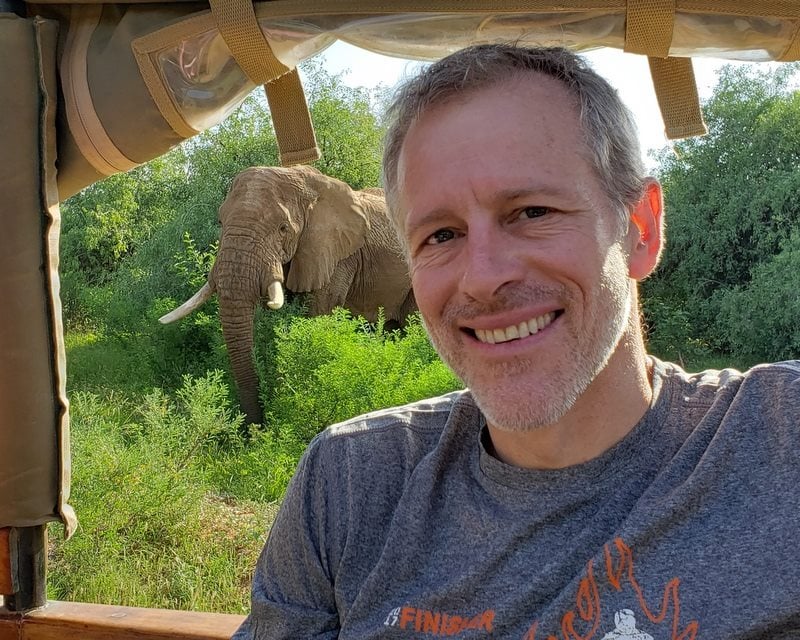 1) I'm going to start sending out short blurbs on stocks that are on my radar screen that I think are interesting enough to do a second round of research. To be clear: these are NOT stocks I own or am recommending – just ones that pass my initial five-minute screen (which few do these days!) that I'm doing some more work on. That means reading the latest quarterly earnings and annual report, investor presentation, any write-ups on ValueInvestorsClub, SumZero or Seeking Alpha, etc.
How A Weakening PE Market Serves As Another Sign Of A Weakening Economy
Amid the turmoil in the public markets and the staggering macroeconomic environment, it should come as no surprise that the private markets are also struggling. In fact, there are some important links between private equity and the current economic environment. A closer look at PE reveals that the industry often serves as a leading indicator Read More
Q4 hedge fund letters, conference, scoops etc
If you have any insights or strong opinions, pro or con, about any of the stocks I mention, I'd love to hear them!
Today's Stock Idea of the Day is Activision Blizzard (ATVI). Due largely to the rise of Fortnite, it's been cut in half and now trades at 19x trailing EPS. It has 20%+ net margins and been an incredible long-term grower, as this 14-year chart shows: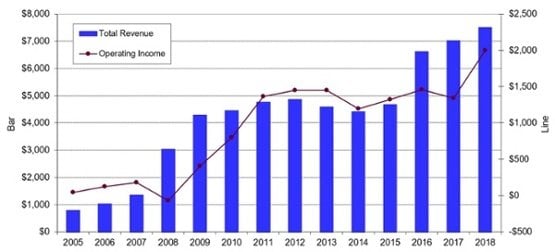 Is the growth story over, or is this a temporary hiccup and therefore a great opportunity to get into a long-term compounder?
2) I'm not making any promises to write about where I come out on every Stock Idea of the Day I mention, but here's follow-up on Snapchat (SNAP), which I wrote about in my email on February 8:
If you use Snapchat and/or know someone who does, I'd be grateful if you'd take a moment to fill out/forward this quick survey: https://www.surveymonkey.com/r/PRXYQSY (feel free to skip any questions; it should only take a couple of minutes).
This is part of my research on the company, which was spurred by this pitch for the stock on the ValueInvestorsClub website last November.
If you would like to receive the results of the survey, just enter your email address in the last box of the survey.
Here are the results for the 80 people who filled it out.
It's highly unscientific and no doubt skew older and more male than typical Snapchat users (reflecting the demographics of my readers), but it certainly confirms the widespread view that the business is in decline, hurt especially by Instagram Stories.
I'm passing on it – though the person who wrote it up on VIC is probably right that Tencent (TCEHY) will buy it…
3) For those of you who missed the Bull vs. Bear Summit that Glenn and I were part of last week, I thought you might be interested in a free 30-day trial of TradeStops, which was pitched at the end of the webinar.
To be clear, I am not suggesting that sophisticated investors – those who are capable of estimating intrinsic value – use a hard, mechanistic approach. That said, I would advocate having some sort of stop-loss tool in your investing tool kit.
As I wrote in my email last week:
I used to scoff at any kind of formulas – just calculate intrinsic value and then buy 50-cent dollars and sell when they become $1 dollars, right? – but as I look back at my investing career, I think I would have done a lot better if I'd used a tool like TradeStops, or developed my own stop-loss policies.
If I had only used it twice – to stay in Netflix (NFLX) as it soared 50x and to get out of my Tesla (TSLA) short as it ran from $35 to $205 against me – it would have made a massive difference in the story of the final years of Kase Capital (which pains me greatly to say!).
So register for TradeStops here, upload your portfolio, and try it out for 30 days. If it's a useful tool, keep it; if not, cancel it for a full refund, no questions asked.
4) One of my students is a brilliant investor, but English isn't his first language. So when he sent me a draft of his annual letter to his LPs, I quickly saw that it needed a lot of work – and I simply don't have the time to edit it myself.
So, my student is looking to hire a top-notch writer/editor to help him with everything he writes: letters to investors, investor pitch deck, stock pitches on SumZero or ValueInvestorsClub, etc.
Warren Buffett is a great writer, but also understands the value that a world-class business writer or editor can add. Consequently, for many decades, he has asked Carol Loomis, the greatest business writer of all time in my opinion, to help him with his annual letter.
If you think you can be the Carol Loomis for my student, please email him directly at: investmentwriter1@gmail.com. (I don't know how many hours it might be or the hourly rate, but if he hires and recommends you, there is no shortage of investors I can refer you to who could use your help…)
Updated on