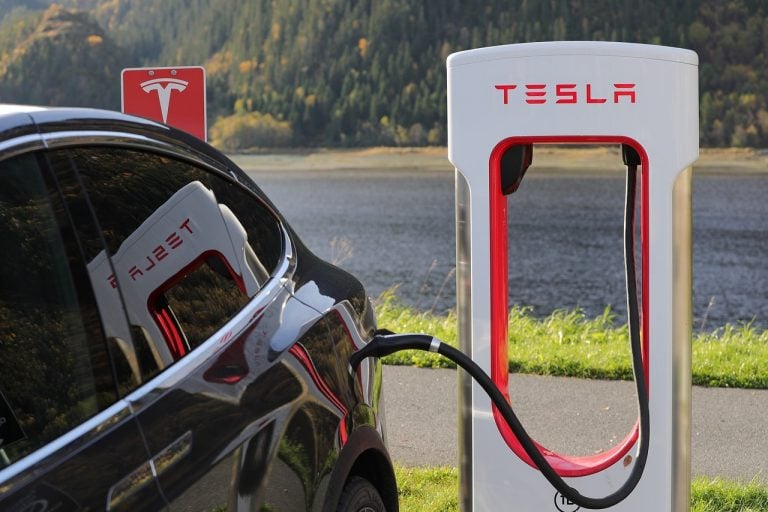 Whitney Tilson's email to investors discussing WSJ's article titled, "Tesla Is Cranking Out Model 3s – Now It Has to Service Them"
From the front page of the investing section of today's WSJ:
Q4 hedge fund letters, conference, scoops etc
This mining and metals fund is having a strong year so far
The Delbrook Resources Opportunities Master Fund was up 9.2% for May, bringing its year-to-date return to 33%. Q1 2021 hedge fund letters, conferences and more Dellbrook is an equity long/ short fund that focuses exclusively on the metals and mining sector. It invests mainly in public companies focused on precious, base, energy and industrial metals Read More
Tesla Is Cranking Out Model 3s - Now It Has to Service Them
Gus Schmidt was so excited when he received his Tesla Model 3 sedan in August that he tweeted a photo of himself and his wife grinning next to the electric car. Six weeks later, the thrill was gone.
...
Tesla has cranked up its Model 3 production in recent months, enabling buyers like Mr. Schmidt to get their vehicles after long waits. But as Tesla's U.S. sales approach those of luxury auto makers like BMW AG and Daimler AG's Mercedes-Benz, it has encountered new logistical problems, from delivery and servicing of a growing fleet to balancing supply and demand.
Read the full article here by Tim Higgins, The Wall Street Journal
A friend's comments:
The WSJ journalist might have pointed out that this is what happens when you cut your capex in half, in order to keep your near-term liquidity afloat.
Meanwhile, from the world's leading BEV market by far (% of total car sales), Norway, the first 10 days of February sales numbers:
| | | |
| --- | --- | --- |
| | 2019-02 Norway | Feb 1-10 |
| 1 | VW eGolf | 203 |
| 2 | Nissan LEAF | 155 |
| 3 | Hyundai Ioniq EV | 111 |
| 4 | Hyundai Kona EV | 88 |
| 5 | Audi eTron | 88 |
| 6 | Jaguar i-Pace | 82 |
| 7 | BMW i3 | 80 |
| 8 | Kia Soul EV | 57 |
| 9 | Renault Zoe | 30 |
| 10 | Kia Niro EV | 29 |
| 11 | VW eUp | 27 |
| 12 | Tesla Model X | 24 |