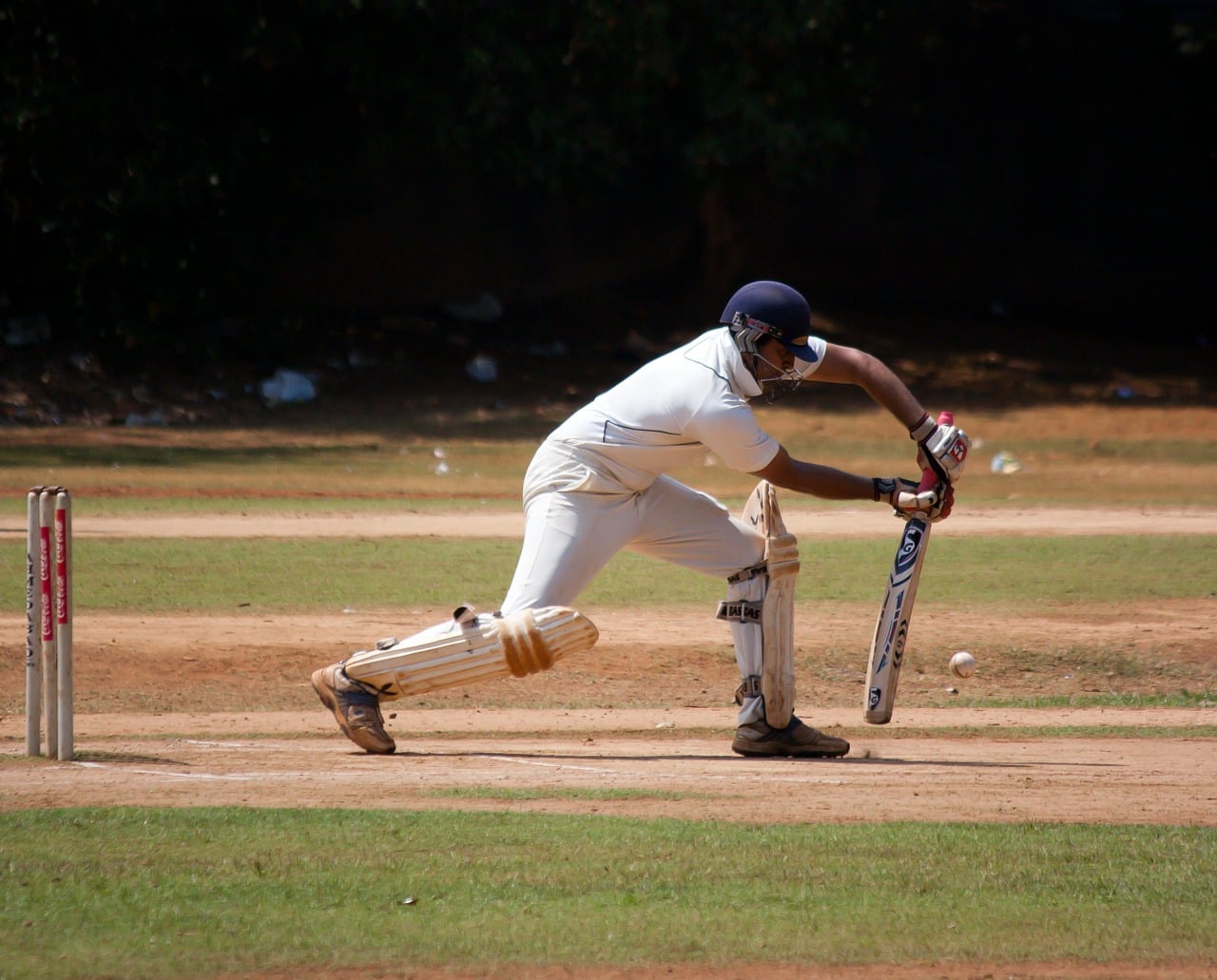 It's a cliché', but let's say this one more time. Cricket in India is not just a game; it's a religion. And Indians don't call those who play cricket players; they call them gods.
Cricket and Indians are in an open love affair; every win is enjoyed like a festival, and every loss means a gloomy day or two. With the 2019 Cricket World Cup just days away, now is a good time to talk about some Indian legends of the game, especially since some are calling them favorites to become the next champions.
Here is a list of the top 10 Indian cricketers. This particular list doesn't rank the players because you can't rank the gods; every god has his own class. Additionally, all of the players listed here are alive and healthy; some are even part of a current team, which makes this list even more interesting.
Sachin Tendulkar
We shouldn't mention anyone else on this list of the top 10 Indian cricketers before Sachin Tendulkar. He is called the "god of cricket" not only in India but also in most other countries where cricket is played. He is the first international cricketer in history to hit a "century of centuries." He also hit the first double hundred of the game. He has been part of countless Indian wins, the most famous being the final in the 2011 Cricket World Cup. He has the highest number of runs in both Tests and ODI matches.
Top value fund managers are ready for the small cap bear market to be done
During the bull market, small caps haven't been performing well, but some believe that could be about to change. Breach Inlet Founder and Portfolio Manager Chris Colvin and Gradient Investments President Michael Binger both expect small caps to take off. Q1 2020 hedge fund letters, conferences and more However, not everyone is convinced. BTIG strategist Read More
The "little master" started playing internationally at the young age of 16 and enjoyed an illustrious career of over 20 years until he retired in 2013. He has been awarded India's highest civil award, the Bharat Ratna. Even after his retirement, his stardom and fan following aren't fading away. Sachin is and will likely remain the biggest god of cricket in India and beyond.
Sunil Gavaskar
Regarded as the best opening batsman of all time, Sunil Gavaskar ruled the world of cricket during the 70s and 80s. Even the best players of the game (such as Sir Garry Field Sobers) referred to him as the most prolific batsman of the time. He scored 774 runs on his début. Most batsmen need more than 10 matches to get near this score.
Kapil Dev
The Indian soil hasn't been very fertile for bowlers. Only a few bowlers could earn a position among the top 10 Indian cricketers, and among them, one man stands tall. India will never forget Kapil Dev, for he was the captain of the team that brought the first World Cup to India in 1983. He is regarded as one of the greatest all-around cricketers of all time. Kapil Dev is the only cricketer in history to score more than 5,000 runs and take 400 wickets. His gameplay was a perfect mix of class and ferociousness. Although Kapil was a star performer with the bat, his bowling was what made him really stand out.
M.S. Dhoni
There was a drought for Indian fans for over 30 years until one man, the so-called  "Captain Cool," rose to the occasion and brought home not one but two World Cups for the country. He was captain of the side when India won the T20 World Cup 2007 against arch-rival Pakistan. Again in the 2011 Cricket World Cup, M.S. Dhoni led the Indian team from the front when they became world champions. He earned the match of the match award in the World Cup final. He has single-handedly won many tight matches for India and is known for his long sixes and signature "Helicopter Shot." Although he has retired, he still represents India in short formats of the game.
Virat Kohli
When Dhoni retired from the captain's role, Virat Kohli was the natural choice of the selectors to lead India in all three formats. Virat Kohli has had a blistering start to his career and has never looked back. He is breaking record after record, and people have already started comparing him to greats of the game, such as Sachin Tendulkar. He leads by example, puts his best to the game and expects the same from his teammates. He is undoubtedly one of the best cricket players of the era, and it should be no surprise for Indian fans that he has earned a spot among the top 10 Indian cricketers list, surpassing many other giants in such a short span of time.
Rahul Dravid
He was called "The Wall," and rightly so, because every time the Indian team got into trouble, they could easily bank on the resilience and grit of this man. His mysteriously calm demeanor in tough situations led the Indian team safely home in the toughest of storms. Rahul Dravid was a class performer for India in all formats of the game.
His current role in Indian cricket is mentoring future stars of the game. He coaches India's Under 19 Cricket team, and you can see his impact from the fact that the junior Indian team is the current world champion in the Under 19 league.
Saurav Ganguly
When Saurav Ganguly was on the team, it seemed like he was born to lead. "Dada," as he is dearly called in India, has been one of the most successful Indian captains of all time. The current dominant position of Indian cricket on the world stage is largely regarded to Ganguly's forward-thinking decisions and team-building skills. It was not just his wise decisions; he aldo loved to lead from the front. He is the only player to receive four Man of the Match awards on the trot. He was an attacking batsman with the ability to hit long sixes and dominate bowlers regardless of their speed or swing.
Anil Kumble
Anil Kumble is the highest wicket-taking bowler for India and only the third highest wicket taker in the history of the game. He was so committed to the game that once during a match, a ball hit him in the face and broke his jaw. His injury couldn't keep him away from the game, and he decided to continue playing with a bandage holding his face together. His bowling technique and his unflinching commitment to the game won the hearts of many Indian fans.
Virender Sehwag
Virender Sehwag was as fast as anyone in the One Day matches and even faster in Tests (played over five days). He's a strong opening batsman who started with a flourish right from the first delivery and often took the game away from opponents right at the start of the matches. He has a record of the fastest triple century in Tests. Critics often tried to downplay him for his lack of foot movements and proper technique, but he silenced them every single time with his star performances.
Yuvraj Singh
Yuvraj Singh is best known in the cricket world for his six sixes in an over against Stuart Broad of England. He hit the fastest T20 50 in the same game. He has been a pillar of the Indian batting middle order for many years, and despite being a natural destructive batsman, he has remained calm in situations where it was most required. He also bowls with a left-arm spin and is an excellent fielder, making him an important asset for the team.