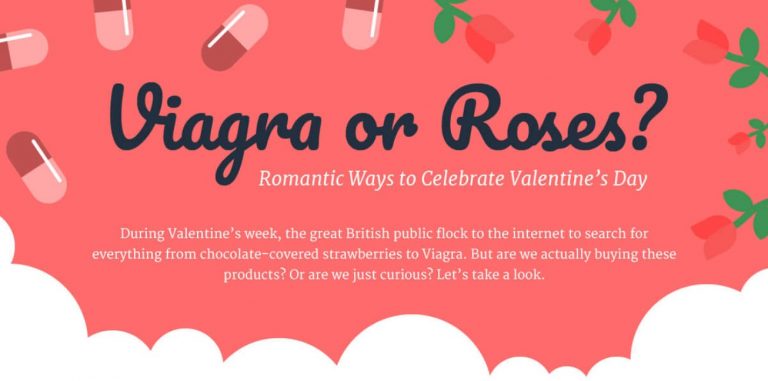 Study dinds Search popularity For "Viagra" beats "Red Roses"  even during Valentine's Week   
Research has found that the public seems more concerned about impressing their partner with Viagra rather than traditional red roses in the run-up to Valentine's day
Qualivian Investment Partners July 2022 Performance Update
Qualivian Investment Partners performance update for the month ended July 31, 2022. Q2 2022 hedge fund letters, conferences and more Dear Friends of the Fund, Please find our July 2022 performance report below for your review. Qualivian reached its four year track record in December 2021.  We are actively weighing investment proposals. Starting in November Read More
February 2019 – Research from UK based online pharmacy, The Independent Pharmacy, found that searches for "Viagra" on Google are more popular than searches for "red roses" during Valentine's week.
[REITs]
Q4 hedge fund letters, conference, scoops etc
Using Google Trends, The Independent Pharmacy have conducted research using search interest and sales figures to find out what the public is really looking for during the run up to and the aftermath of Valentine's Day., The Independent Pharmacy found that search popularity during the week of Valentine's Day rose for:
Erectile dysfunction
Sexually transmitted infection
Buy Viagra online
Weightloss pills
Red roses
When comparing the search popularity for these terms, The Independent Pharmacy found that there is a higher interest for 'Viagra' than 'red roses' over the Valentine's period, suggesting that the public are concerned with impressing their partner sexually.
Search popularity for 'engagement rings' also rose alongside 'Viagra'
After Valentine's Day search popularity for 'buy Viagra online' increases
After Valentine's Day search popularity for 'weightloss pills' increases
Sales figures for weight loss product Orlistat and erectile dysfunction medication Viagra also revealed interesting insights into the public's motivations during Valentine's Day week, including:
November 2017 was the month with the largest peak in Viagra sales
In 2018, February was the month which the highest amounts of Viagra were sold
Sales of Orlistat, the weight loss tablet, rose by 50% in the week immediately before and after Valentine's Day 2018
Sales of Orlistat, the weight loss tablet, are at the highest during the summer holidays 
Co-founder of The Independent Pharmacy, Scott McDougall (MPharm) weighs in on staying safe when purchasing erectile dysfunction and weight loss medication online. He says:
"Our research found that there has been an increase in search popularity for terms such as 'Viagra' and 'weight loss pill', confirming their status as 'lifestyle' medicines and suggesting that the many many want to use the products recreationally. The public should be aware that Viagra and Orlistat are treatments for medically diagnosed conditions and should only be taken under the advice of a medical professional".
"Viagra is only a temporary fix for a long-term problem and erectile dysfunction is often a symptom of an underlying physical or psychological issue so it is always worth having a check-up with your doctor. Viagra takes effect within 30-60 minutes but can be taken up to four hours before sex. Viagra helps men to achieve erections when they are sexually stimulated, it does not cause them.".
"Orlistat should only be used by those with a body mass index (BMI) over 30 when combined with a low fat diet and exercise. It should be up to three times a day with each fat-containing meal. You should only ever take Orlistat as advised in the patient information leaflet."

Updated on