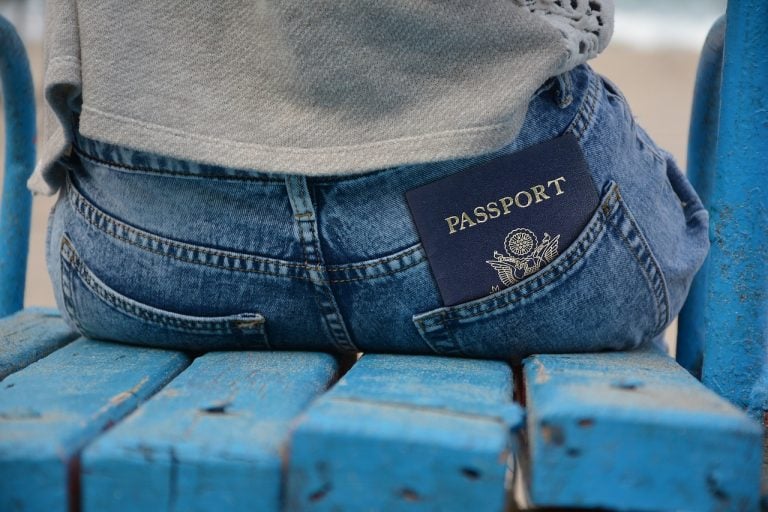 Saudi Arabia has cut the fee for Pakistanis who visit the country. The Saudi embassy in Islamabad announced the deep discount in visitor visa fees for Pakistanis ahead of the Saudi crown prince's visit to Pakistan.
Visitor visa fees for Pakistanis slashed
Single-entry visitor visa fees for Pakistanis going to Saudi Arabia will now be SAR338 ($90) instead of the SAR2,000 ($533) they were previously charged. Multi-entry visitor visa fees for Pakistanis traveling to Saudi Arabia has been slashed from SAR3,000 ($800) to SAR675 ($180). The fee reduction went into effect on Feb. 15.
According to Gulf News, the reduced visa fees will benefit the over 2 million Pakistanis who reside in Saudi Arabia and often bring their families to visit. Riyadh's move comes about two months after Islamabad slashed its fee for visas for Saudi nationals staying in Pakistan. Saudi nationals who travel to Pakistan as a tourist or to go to school will pay only $60, while those who work and travel for business now pay only $90.
Sohn Investment Conference 2021 Coverage: Octahedron Capital, Glenernie Capital
The following is our rough coverage of the 2021 Sohn Investment Conference, which is being held virtually and features Brad Gerstner, Bill Gurley, Octahedron's Ram Parameswaran, Glenernie's Andrew Nunneley, and Lux's Josh Wolfe. Q1 2021 hedge fund letters, conferences and more Keep checking back as we will be updating this post as the conference goes Read More
Saudi Arabia signs $20 billion in deals with Pakistan
The reduced visitor visa fees aren't the only thing Saudi Arabian officials are doing for Pakistan right now. According to the BBC, Riyadh has signed $20 billion worth of deals with Islamabad as Pakistani officials continue trying to support their nation's economy. The deals were announced in tandem with Saudi Crown Prince Mohammed bin Salman's Asia trip, which also includes visits to India and China.
In addition to the lowered visa fees, Saudi Arabia also signed a deal for $8 billion in funding for an oil refinery in Gwadar. Pakistan Prime Minister Imran Khan has been soliciting aid from various countries to reduce the amount of what the bailout his country may need from the International Monetary Fund. If the IMF moves forward with the bailout, it will be the 13th bailout for the Asian nation since the 1980s.
The South Asian nation also awarded the Saudi crown prince the Order of Pakistan, which is its greatest civilian honor. Meanwhile, Prince bin Salman continues to rebuild his international image following allegations related to the murder of Saudi journalist Jamal Khashoggi at his nation's consulate in Istanbul late last year.