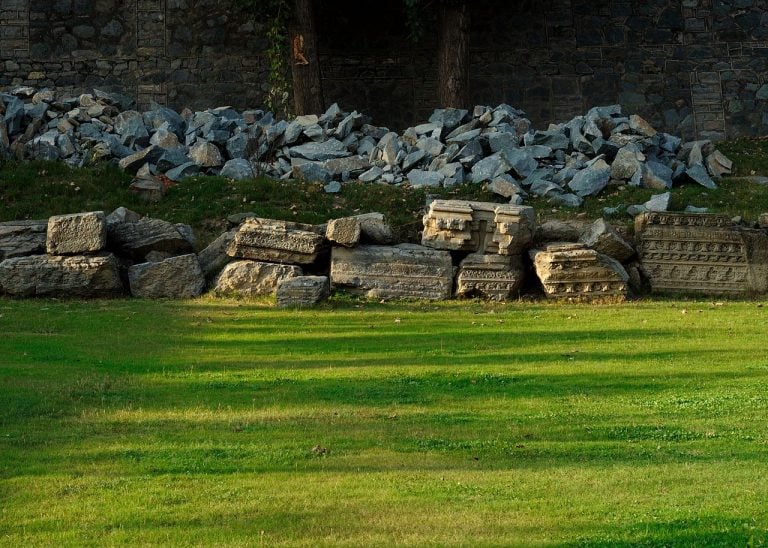 The Pulwama attack was an incident of terror which has rocked the already tense India-Pakistan relationship which saw forty-six Indian paramilitary police officers murdered. Jaish-e-Mohammad (JeM) immediately took responsibility for the suicide bombing.

The embattled Crown Prince of Saudi Arabia Mohammad bin Salman (MBS) has recently begun a tour of Asia, where he visited Pakistan. On Monday the Foreign Minister of Saudi Arabia commented on his goals as to "try to de-escalate tensions between the two countries, neighboring countries, and to see if there is a path forward to resolving those differences peacefully."
The visit coincides with Pakistani Foreign Minister Shah Mahmood Qureshi writing to Secretary-General Antonio Guterres of the United Nations (UN). Below is the entirety of the letter released by the Ministry of Foreign Affairs, Government of Pakistan.
Morningstar Investment Conference: Fund Manager Highlights Personalized Medicine, Energy Security
Hedge fund managers go about finding investment ideas in a variety of different ways. Some target stocks with low multiples, while others look for growth names, and still others combine growth and value when looking for ideas. Some active fund managers use themes to look for ideas, and Owen Fitzpatrick of Aristotle Atlantic Partners is Read More
Letter From Foreign Minister Shah Mahmood Qureshi To UN
It is with a sense of urgency that I draw your attention to the deteriorating security situation in our region resulting from the threat of use of force against Pakistan by India.

The Pulwama attack on Indian Central Reserve Police Force was ostensibly and even by Indian accounts carried out by a Kashmiri resident of Indian Occupied Kashmir. Attributing it to Pakistan even before investigations is absurd.

For domestic political reasons, India has deliberately ratcheted up its hostile rhetoric against Pakistan and created a tense environment. It has also hinted that it may abandon the Indus Waters Treaty. This would be a grievous error.

It is imperative to take steps for de-escalation. The United Nations must step in to defuse tensions.

India must be asked to conduct an open and credible investigation on Pulwama incident.

You may also consider asking India to refrain from further escalating the situation and enter into dialogue with Pakistan and the Kashmiris to calm the situation down.

I request that this letter be circulated to members of the Security Council and General Assembly.
The Role Of MBS And Saudi Arabia
At a press conference where MBS along with Prime Minister of Pakistan Imran Khan and Pakistan's Army Chief Qamar Javed Bajwa, the Crown Prince announced a $20 billion investment from Saudi Arabia into Pakistan, which is in the midst of a major financial crisis.
"It's big for phase 1, and definitely it will grow every month and every year, and it will be beneficial to both countries," MBS stated. We have been a brotherly country, a friendly country to Pakistan. We've walked together in tough and good times, and we [will] continue."
Despite the seemingly good nature of the investment, it doesn't come without self-interest from Saudi Arabia and especially MBS. "The largesse that the Saudis were able to afford in the 80s and 90s, we haven't seen recently, and we definitely haven't seen it under MBS," says Andreas Krieg, a Middle East security expert at King's College, London to TIME. He would continue about the $20 billion package, "[it's] not just a bailout they do because they like the Pakistanis," Krieg believes the investments are "sustainable and will actually have returns in the future."
Ulterior Motive For MBS
According to TIME, "Saudi Arabia's Crown Prince Mohammed bin Salman has been shunned by much of the world after the murder of dissident journalist Jamal Khashoggi in October, which the CIA concluded he had ordered. A-list executives pulled out of his Riyadh investment forum (dubbed 'Davos in the Desert'), street protests greeted his arrival in Tunisia in November, and there were reports Morocco's King Mohammed VI snubbed him on a visit to the North African country."
Since the murder of Jamal Khashoggi in a Turkish consulate, MBS has been under intense community from the international community. However, companies like World Wrestling Entertainment (WWE) have refused to break ties with the kingdom, continuing to host special events in the nation, riddled with propaganda at an estimated $20 million for what is seen as a glorified house show (or a show of little actual importance).
Last December ABC reported that indeed after a briefing from the CIA, leading Republican Senators said there was "zero question" that the Crown Prince ordered the murder of Khashoggi, who was a critic of the authoritarian nature of MBS and the Saudi royal family.
MBS extending a generous offer to Pakistan when intense pressure is currently on their leadership could be a way for MBS to solidify his allies and attempt to look as a peacemaker after a tragic terrorist attack. On Tuesday evening, MBS landed in New Dehli, India he was photographed hugging Indian Prime Minister Narendra Modi as his tour of the region continued.
Updated on