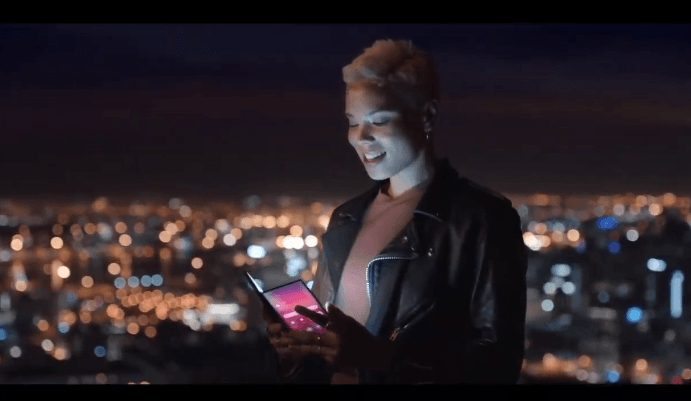 2019 appears to be the year of foldable smartphones. Several Android vendors including Samsung are set to unveil their first foldable phones this year. The Korean electronics heavyweight will reportedly unveil its foldable phone – dubbed Galaxy F or Galaxy X – at the February 20 Unpacked event in San Francisco. If you were wondering what the Samsung foldable smartphone could look like, Samsung Vietnam might just have revealed its design.

Is this how the Samsung foldable smartphone would work?
Samsung Vietnam released a teaser video for the upcoming Unpacked event. The teaser shows off a number of existing and concept devices including the much-hyped Samsung foldable smartphone. Samsung Vietnam was quick to remove the video but not before it was spotted by the media. The company had teased the foldable device at its annual developer conference in November.
Fund Manager Profile: Zhang Hui Of China's Southern Asset Management
Historically, the Chinese market has been relatively isolated from international investors, but much is changing there now, making China virtually impossible for the diversified investor to ignore. Earlier this year, CNBC pointed to signs that Chinese regulators may start easing up on their scrutiny of companies after months of clamping down on tech firms. That Read More
The video offers a clear view of the foldable handset, but it's unclear whether it's a concept or the production-ready phone. Even if it isn't the final design, it should be close to what the final phone would look like. The Samsung foldable smartphone shown in the video has a cover display on the outside and a larger foldable display on the inside. You'll be able to unfold it like a book.
The woman in the video can be seen unfolding the device outwards, just like a book. The inner display lights up automatically when she unfolds it. But there is something weird going on here. The external cover display should turn off when the user opens the inner display, but it stays bright in the teaser video. Fortunately, the phone appears to fold completely flat, unlike the recently launched Royole FlexPai.
The teaser also hints at a bezel-less premium tablet with a stylus. This tablet appears larger than the Korean company's 10.5-inch Galaxy Tab S4. It could be a Windows 2-in-1 hybrid computer to compete with the iPad Pro (which cannot replace your computer) and Microsoft's Surface Pro 6.
Samsung teased a prototype of its foldable phone in November. The device was wrapped in a bulky case to hide its design details. It is said to feature Samsung's Infinity Flex display and the new One UI interface on top of Android Pie. According to the rumor mill, the company is in talks with Chinese vendors to supply them its foldable screens.
The Samsung foldable smartphone would feature a 7.3-inch internal display with 2152 x 1536 resolution. The outer display would measure 4.58 inches with a resolution of 1960 x 840.
The Korean company is expected to unveil its foldable phone at the Galaxy Unpacked event on February 20 or at the Mobile World Congress (MWC) in Barcelona. This year's Unpacked event would see a trio of Galaxy S10 phones – a budget model, a standard S10, and a larger S10 Plus with triple cameras. The company could also show off its first 5G phone at the same event.
Don't expect the Samsung foldable smartphone to have an affordable price tag. Sources familiar with the matter told the Wall Street Journal last year that it would cost upward of $1,500, which could alienate most mainstream buyers. According to the Golden Bridge Investment analyst Kim Jang-yeol, the device would cost close to two million won ($1,850) in Samsung's home country.
Huawei gears up to launch its foldable phone at MWC
Samsung is not the only company preparing to unveil a foldable phone this month. Its biggest rival Huawei has also teased its foldable device in an invite to its MWC event. Huawei will hold its event on February 24th at 2 PM local time in Barcelona. Oppo, Xiaomi, Motorola, and other Chinese vendors are also working on their own foldable phones. Motorola is also said to launch a foldable phone with RAZR branding.
Come with us to explore #ConnectingTheFuture LIVE from #MWC @GSMA. Are you ready to reveal the unprecedented? #HuaweiMWC #MWC2019 pic.twitter.com/ErPD7eKMh1

— Huawei Mobile (@HuaweiMobile) February 1, 2019
Huawei's teaser shows off the silhouette of a foldable smartphone with lights coming off the screen. The invite reads, "Are you ready to reveal the unprecedented?" The Chinese company has said earlier that its foldable phone would support 5G technology. Huawei's phone might not find its way to the US due to the US-China trade tensions and its legal troubles in the United States. But it could give Samsung's phone a tough fight in other markets.
Smartphone vendors are hoping that foldable phones can encourage consumers to upgrade. The global smartphone market has saturated and people are holding onto their devices longer.
Updated on