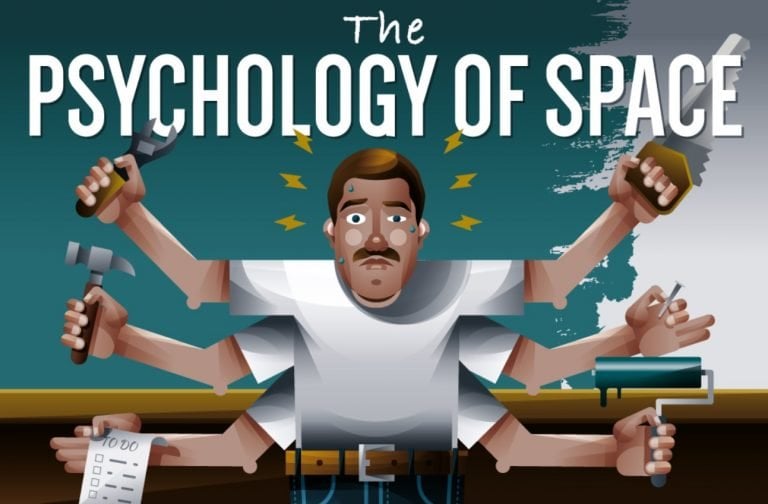 Over half of Americans have repainting their home on their to-do list, yet when we find ourselves exhausted halfway through and faced with an unfinished job, the positive outlook can quickly change. It's not just the colors we choose that influence our mood, but the process of change itself can take a toll if we don't tread carefully. So when our home improvements snowball into a nightmare of unfinished projects, how do we get them finished while retaining our sanity?
Though it may seem like a cliché, the way we choose to keep our physical spaces say a lot about us. From a desk at work with a little personal touch up to the personal decorations of a home living room, we express ourselves through the spaces in which we spend our time. This is perhaps why changing these spaces, and especially the destructive nature of renovations, can be so stressful. In fact, even the things we don't like about our home have been shown to increase our cortisol levels, better understood as the stress hormone. When our spaces don't truly feel like our own or it's simply time for an update, take it one step at a time.
Odey's Special Situations Fund highlights Formula One and Shaw
The Odey Special Situations Fund was down 0.27% for April, compared to its benchmark, the MSCI World USD Index, which was up 4.65%. For the first four months of the year, the fund is up 8.4%, while its benchmark returned 9.8%. Q1 2021 hedge fund letters, conferences and more The Odey Special Situations Fund is Read More
[REITs]
Q4 hedge fund letters, conference, scoops etc
Your best friends will be planning, planning, and yes, more planning. Make a detailed list of the exact changes you're looking for, even if it's as simple as repainting or as extreme as knocking down walls. Have a concise yet realistic list can help shrink a project down to size, help us identify priorities, and stop us from going too big too soon. If the job calls for professional help, don't be afraid to get down to brass tacks and tell contractors and other workers exactly what you're looking for in a finished project. Precise expectations and detailed communication will help the professionals help you. At the end of the day, a healthy dose of realism can be what keeps us grounded; changes don't come overnight, so be sure to maintain some levels of flexibility. After all, addressing the issues in your personal spaces is more than just a physical endeavor – it's an emotional one as well.
Donald Rattner, architect and author describes the relationship between our emotional state and our environments – "Our mental space stands in direct proportion to our perception of physical space." Ready to strike a balance? Here's what it takes to get started on that project you've always wanted to finish, detailed in this infographic.