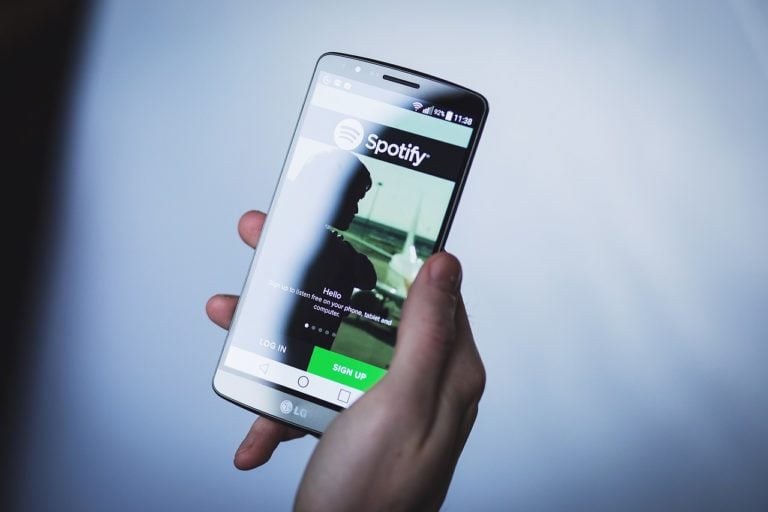 Spotify recently updated its user interface and it appears the change is not sitting well with some users, according to The Verge. The Spotify update changes the positions of a few useful buttons, making it more difficult for users to access them.
Here's why users don't like Spotify's update
In the update to its mobile app last week, Spotify has moved the "Repeat" and "Go to queue" buttons into the sub-menu. In their places, the music app has placed the sharing button up front.
Before this Spotify update, the repeat and queue buttons were easily accessible on the song's "Now playing" page, but since the update, you will first have to tap the three-dot menu on the upper right-hand corner to access them. The share option is now available on the song's "Now playing" screen and in the sub-menu as well.
ValueWalk's July 2022 Hedge Fund Update: Tiger Cub Hedge Fund Shuts Down
Welcome to our latest issue of issue of ValueWalk's hedge fund update. Below subscribers can find an excerpt in text and the full issue in PDF format. Please send us your feedback! Featuring Andurand's oil trading profits surge, Bridgewater profits from credit, and Tiger Cub Hedge Fund shuts down. Q1 2022 hedge fund letters, conferences Read More
spotify update inexplicably hid the repeat button in an ellipsis menu. love automatic software downgrades

— tc (@chillmage) February 18, 2019
After the Spotify update, many users have taken to social media platforms, including Reddit and Twitter, to complain about the change.
"Did anyone recently have a UI change for individual songs that makes it harder to repeat a single song?" one user said on Reddit.
Users are also asking Spotify to revert the changes.
"I haven't seen people complain about it yet, but it would be really nice if Spotify brought back the queue and repeat buttons on to the main play screen again. The extra step of touching the more button gets annoying," another user said.
As of now there is no comment from Spotify on the matter.
However, the company told The Verge in a statement, "We are always testing new products and features, nothing to share at the moment."
New Spotify update bans ad blockers
In an earlier update a couple of weeks ago, Spotify blocked ad blockers. The company also updated its Terms of Service policy, which now says  "circumventing or blocking advertisements in the Spotify Service, or creating or distributing tools designed to block advertisements in the Spotify Service" can lead to account suspension.
Even before this update, Spotify had several measures in place to restrict ad blockers. DigiDay reported last year that the company employs many measures to monitor, detect and deal with manipulation of streaming activities.
A report in March 2018 claimed about 2 million users (or about 2% of Spotify's free users) were using third-party apps to limit ads. After the report, Spotify started taking measures to limit ad blockers by disabling accounts that were found to be using the. The company also sent emails to users warning them against using ad blockers. Users whose accounts were suspended were asked to uninstall the ad-blocking software to get their account reinstated.
Spotify's new Terms of Service, which will go into effect on March 1, will allow the company to suspend accounts even without warning users.
A crucial time for Spotify
Spotify's latest policies against ad blockers come as the company develops its podcast network. Moreover, although the company has been around for more than a decade, it only just turned profitable in the last quarter.
"For the first time in company history, Operating Income, Net Income, and Free Cash Flow were all positive," Spotify said in a press release earlier this month.
For the fourth quarter, the company made an operating profit of $107 million.
Becoming profitable is not just good for Spotify itself but also for the entire music streaming industry. The company is a major player in the industry with 96 million paid subscribers, which is almost double Apple Music's 50 million subscribers. Further, the company said it had 207 million monthly active users in the last quarter.
Meanwhile, to push itself ahead in podcasting, the company recently acquired Gimlet Media and Anchor. The former is a podcast producer and network, while the latter works to make it easier for users to record and distribute podcasts.
Spotify says it is still not done with podcast-related acquisitions. The company expects to spend about $500 million on acquisitions this year. In a blog post earlier this month, Spotify CEO Daniel Ek said that when he founded the company, he had no intention of getting into podcasts, but things are different now.
Ek said Spotify is the world's second-biggest podcast platform, and going ahead, podcasts are expected to make up about 20% of Spotify's usage.
"Growing podcast listening on Spotify is an important strategy for driving top-of-funnel growth, increased user engagement, lower churn, faster revenue growth, and higher margins," the CEO said.
Updated on