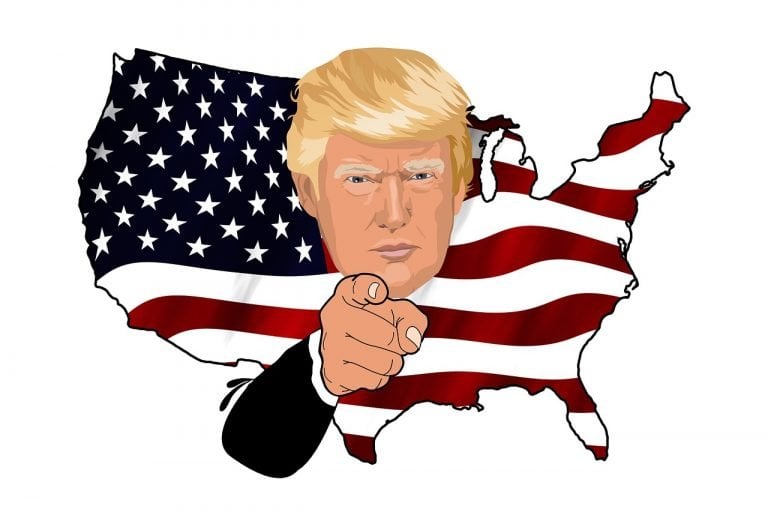 Trade is slated to be one of the major topics in Trump's SOTU tonight, global affairs excerpt and bestselling author Dr. Parag Khanna to talks trade, China, and his new book out from Simon & Schuster today: The Future is Asian: Commerce, Conflict & Culture in the 21st Century.
According to Khanna, Trump's "America first" policies are having "Asia first" impacts. While the U.S. and China may indeed reach a trade deal before the Administration's March 1 deadline, Khanna says the trade tensions between the U.S. and China aren't going anywhere anytime soon. In fact, U.S. markets are already feeling the effects as China substitutes American goods, manufacturing, oil, and — most importantly — high tech goods with those from Japan, South Korea, and Australia. Asian countries already trade more with each other (and Europe) than they do with each other, and America's allies are reaping the benefits of the Trans-Pacific Partnership agreement that Trump pulled out of.
Q4 hedge fund letters, conference, scoops etc
This mining and metals fund is having a strong year so far
The Delbrook Resources Opportunities Master Fund was up 9.2% for May, bringing its year-to-date return to 33%. Q1 2021 hedge fund letters, conferences and more Dellbrook is an equity long/ short fund that focuses exclusively on the metals and mining sector. It invests mainly in public companies focused on precious, base, energy and industrial metals Read More
Meanwhile, Trump's immigration policies are driving talented Asians and Americans toward Asia to capitalize on the continent's growth potential and stability. This President is actively driving Asian growth.
We're entering the Asian century, and it's time for Trump to shift his focus from China to broader Asia … otherwise, the U.S. will be left behind.
Here's Parag talking "Asia First" on CNBC's Squawk Box:
---
"Trump Can't Afford To Keep Getting Asia Wrong," Says Global Affairs Expert
In the 19th century, the world was Europeanized. In the 20th century, it was Americanized. Now, in the 21st century, the world is being Asianized.
The "Asian Century" is even bigger than you think. Far greater than just China, the new Asian system taking shape is a multi-civilizational order spanning Saudi Arabia to Japan, Russia to Australia, Turkey to Indonesia—linking five billion people through trade, finance, infrastructure, and diplomatic networks that together represent 40 percent of global GDP. China has taken a lead in building the new Silk Roads across Asia, but it will not lead it alone. Rather, Asia is rapidly returning to the centuries-old patterns of commerce, conflict, and cultural exchange that thrived long before European colonialism and American dominance. Asians will determine their own future—and as they collectively assert their interests around the world, they will determine that of the rest of the world as well.
Dr. Parag Khanna's landmark new book The Future is Asian overturns decades of misdiagnoses about Asia while providing a comprehensive analysis and vision for our collective Asian future. He demonstrates how the Belt & Road Initiative will not advance Chinese domination but rather accelerate Asia's multipolarity, how nationalist leaders have put aside territorial disputes in favor of integration, and takes you into Asia's dynamic cities that are the hotbeds of next-generation digital innovation. Asians once wanted to emulate the West, now the West wants to emulate Asia. Asians used to produce for the West, now the West produces for Asia. The world has grown accustomed to hearing about "America First." Is it ready for "Asia First"?
More information about The Future is Asian is available at: www.paragkhanna.com/ourasianfuture
Praise For The Future Is Asian
"Understanding the global economy in this century means above all understanding that it is likely to be an Asian Century. Parag Khanna's important book provides a rich perspective going well beyond the economic statistics. Everyone concerned with the future of the global economy should consider its arguments." - Lawrence H. Summers, Former Secretary of the Treasury, Former Director of the National Economic Council, and Harvard President Emeritus
"The 21st century is the century of Asia. I suggest you read this book, even if you're already aware!" - Jim Rogers, International Investor and author of Street Smarts: Adventures on the Road and in the Markets
"Khanna illuminates the global tectonic shift to Asia—but argues provocatively that a rising China will be entangled in a multi-polar region."—Graham T. Allison, Professor, Harvard Kennedy School and author of Destined for War
"When our grandchildren want to understand how, in the early 21st century, Asia came to occupy—or rather, reoccupy—the cultural and economic center of the planet, they will read the magisterial work of Parag Khanna." - Paul Salopek, National Geographic Fellow
"Parag Khanna's magisterial work weaves a powerful story where business, technology, globalization and geopolitics are intertwined. This is a must read for anyone who wants to understand the role of Asia in shaping the future of the world." - Nandan Nilekani, Co-founder and Chairman of Infosys, Founding Chairman of Aadhaar (UIDAI)
"The Future is Asian delves into the rich history of Asian civilizations engaging in robust patterns of commerce and culture —and the rediscovery of those ties in the post-Cold War world—and offers intriguing ideas on the potential for an 'Asianisation' of the global order. Parag Khanna makes a strong case for an Asian coming of age, driven by confidence in Asia's own past and the plurality that is inherent to the region. His suggestion that Asia offers an ideal alternative to the declining hegemony of the West is provocative and visionary. A stimulating read." - Shashi Tharoor, Member of the Indian Parliament and former UN Undersecretary General
---
About The Author
Parag Khanna is Managing Partner of FutureMap, a scenario planning and strategic advisory firm. He has been a fellow at Brookings, New America, and the Lee Kuan Yew School at the National University of Singapore, as well as an advisor to the US National Intelligence Council and US Special Operations Forces. Khanna holds a PhD from the London School of Economics, and bachelor's and master's degrees from the School of Foreign Service at Georgetown University. He is a Young Global Leader of the World Economic Forum.