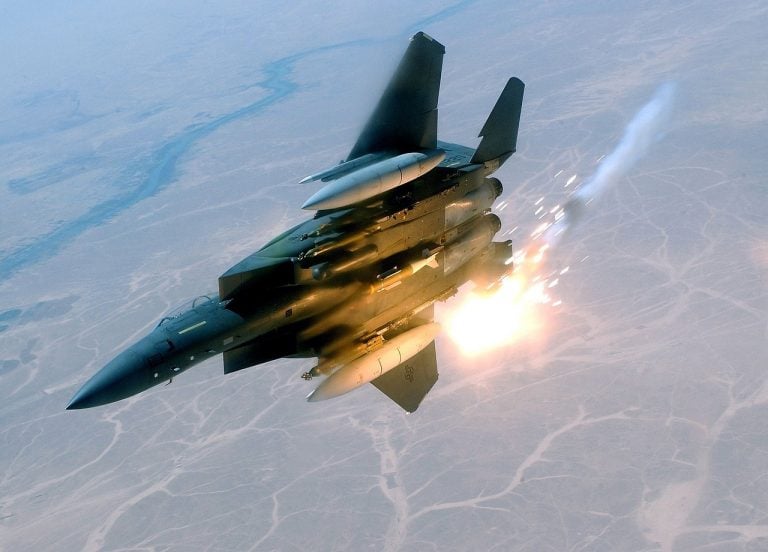 The Pakistan-India conflict has heated up further since India dropped bombs within Pakistan's borders. The dispute that's been simmering for decades now threatens to boil over—causing ripple effects for the rest of the world. The question geopolitical analysts are now asking is how much more it will take to push these two nuclear-armed rivals into all-out warfare.
Others are also considering how the U.S. and China will deal with the Pakistan-India conflict and the effects it will cause in other parts of the world.
Pakistan-India conflict raises another notch
Earlier this week, India dropped bombs just inside Pakistan's border. New Delhi claimed to have taken out a Jaish-e-Mohammed camp and killed 200 to 300 militants. However, officials had no evidence of casualties and were quite vague on exactly where the bombs were dropped.
Sohn Investment Conference 2021 Coverage: Octahedron Capital, Glenernie Capital
The following is our rough coverage of the 2021 Sohn Investment Conference, which is being held virtually and features Brad Gerstner, Bill Gurley, Octahedron's Ram Parameswaran, Glenernie's Andrew Nunneley, and Lux's Josh Wolfe. Q1 2021 hedge fund letters, conferences and more Keep checking back as we will be updating this post as the conference goes Read More
Islamabad soon called out New Delhi's claims as false, revealing evidence which suggests that what India actually bombed was an empty field near the town of Balakot. Officials also accused India of a publicity stunt designed to trick Indian citizens into believing their leaders had successfully taken out a terrorist camp in retaliation for the suicide car bomb attack in Pulwama earlier this month. India's next election is only a couple months away, so Pakistani officials suggested that the nation's current leaders were trying to make themselves look good in hopes of being elected.
Battle over the Line of Control
Even though Islamabad said India's attack resulted in no casualties, the simple fact that the Line of Control was crossed is a serious offense. An air skirmish between the Pakistan and Indian air forces ensued later, and the Pakistan Air Force shot down at least one Indian fighter jet over the disputed Kashmir region and captured a pilot. Islamabad later released a video which seemed to show the Indian pilot being attacked by a mob before being paraded around by Pakistan's army, reports CNBC.
India was furious about the pilot's capture and demanded his release, describing the video as a "vulgar display of an injured personnel of the Indian Air Force." According to media reports, Pakistani Prime Minister Imran Khan expressed a willingness to release the pilot in order to de-escalate the Pakistan-India conflict.
Khan agreed to a phone conference with Indian PM Narendra Modi. According to CNN, Islamabad has now agreed to release the Indian pilot on Friday. Khan said the pilot's release is a "gesture for peace."
Tensions in Pakistan-India conflict remain high
The Pakistan-India conflict over the Kashmir region has been going on for over 70 years. Despite Khan's move to release the Indian pilot, tensions remain high in the disputed region. Islamabad said the Indian military fired across the Line of Control on Thursday, killing four civilians in the process. However, New Delhi accused Pakistan of firing across the LoC first. After the shelling began, schools along the LoC were shut down amid reports that both nations had put their troops on high alert and begun moving tanks.
Both South Asian nations possess nuclear weapons, so if the Pakistan-India conflict spills into full-blown war, it could end up being especially deadly. As a result, the U.S., the U.K. and other countries are urging both counties to step away from each other—and weighing their own actions amid the crisis.
One Russian scholar told RT that the U.S. may approve of the Pakistan-India conflict tacitly in hopes that it will divert China's attention toward South Asia and away from the Pacific Ocean, where Beijing has been steadily bolstering its maritime dominance. However, he also believes China will try to avoid stepping into the conflict in an attempt to balance relations with both countries.
A former State Department assistant secretary told CNBC that Washington is focused on Vietnam right now and can't afford to take sides in the despite between India and Pakistan. Any move could jeopardize U.S. efforts in Afghanistan. So far Washington has taken a hands-off approach to the conflict, although Pakistani officials would like to see the U.S. take a more active role, according to The Independent.