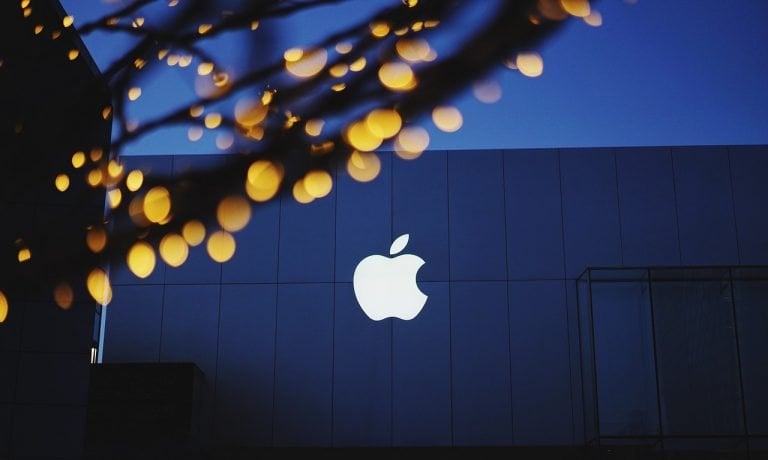 It seems rumors and reports about an Apple car have been circulating for ages, but we still don't have any clear idea of exactly what the company has in mind. Now a new report suggests that what we have all been speculating for so long is all wrong. We're hearing now that Project Titan will be an Apple van rather than a car.
Is the Apple van a reality?
This latest rumor comes from German-language magazine Manager Magazin, which claims Apple is working on an electric van. To back up its claim, the magazine adds that Apple's industrial design group has developed prototypes of the Apple van in black and silver and that its engineers are now working on the interior. Citing multiple anonymous sources, the German news outlet also states that Apple is "researching" its own electric motors, specialized seats, batteries and interior components.
Manager Magazin gave no solid proof to back up its claim, but it does seem believable when viewed alongside a report from The New York Times last year. The NYT claimed Apple had entered into an agreement with Volkswagen to use its vans as self-driving shuttles to transport employees in the San Francisco Bay area.
Investing in the Next Generation of Emerging and Frontier Markets with Maurits Pot
ValueWalk's Raul Panganiban with Maurits Pot, Founder and CEO of Dawn Global. Before this he was Partner at Kingsway Capital, a frontier market specialist with over 2 billion AUM. In the interview, we discuss his approach to investing and why investors should look into frontier and emerging markets. Q2 2021 hedge fund letters, conferences and Read More
The German news outlet also references Doug Field's return to Apple as a sign that the company is serious about making its own vehicle. Moreover, Apple already uses vans fitted with LiDAR to collect mapping data for Apple Maps.
It's possible Apple will design a van which will then be manufactured by Volkswagen. There's also a chance that the Apple van is just one part of Project Titan and that the company is also working on a car and autonomous driving software. Another possibility is that the Apple van will be exclusively used for transporting the company's own employees, while the Apple car could be made available to the general public.
Hints from Apple so far
Although Apple so far has been quiet on Project Titan, CEO Tim Cook did mention autonomous systems in 2017.
"We're focusing on autonomous systems," Cook told Bloomberg. "It's a core technology that we view as very important. It's probably one of the most difficult A.I. projects actually to work on."
Also on Wednesday, Apple gave another hint about its Project Titan, but as was expected, the hint brought more questions than answers. Apple released its safety report to federal regulators yesterday. Presumably, such a report would include all the details about the project, but unsurprisingly, Apple was able to hide all the relevant information.
Apple's report is just seven pages long, compared to the average 39-page report from other companies. In the report, Apple does mention its interest in self-driving systems and how they would impact society. However, it was quiet on essential details like commercial applications, future deployments and more.
"We are investing heavily in the study of machine learning and automation, and we are excited about the potential of automated systems in many areas, including transportation," the report said.
Apple Car or van or autonomous system?
Even though the hint from Apple is more about work on an autonomous system, we can never be sure until Apple officially announces something. There have been all sorts of rumors and speculations about Apple's Project Titan over the years.
Initially, there were reports that Apple was developing an electric vehicle. Later reports suggested the iPhone maker had shelved its plans for the vehicle and had switched to focusing on the underlying electric and self-driving technologies only. Even later, there were rumors that Apple was shifting its focus back to producing a vehicle, and now we're hearing that the long-rumored Apple car is in fact a van.
Other related reports and rumors include the return of Doug Field, a former Tesla lead engineer, to oversee Project Titan along with veteran Apple executive Bob Mansfield. In December, the company hired Andrew Kim, a former senior designer for Tesla. Last month there were rumors that Apple had fired over 200 employees from the project but was still exploring opportunities with autonomous systems.
In its current form, Apple's Project Titan is believed to be focusing on perfecting autonomous software by testing it on a fleet of 66 Lexus SUVs, which are frequently spotted around the San Francisco Bay area. Even trusted Apple analyst Ming-Chi Kuo believes Apple won't release a vehicle until between 2023 and 2025.