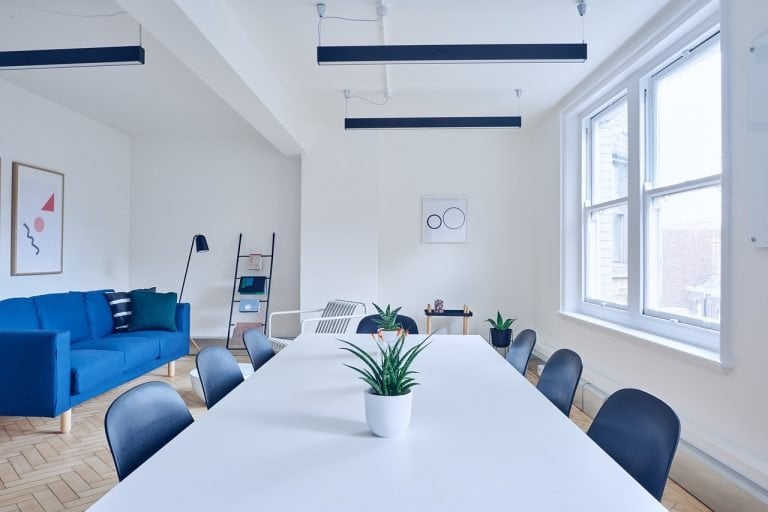 Activist Insight Governance data show the growing movement to remove staggered boards.
Russell 3000 Index companies continue to remove staggered boards under investor pressure, according to Activist Insight Governance.
Q4 hedge fund letters, conference, scoops etc
Odey Special Situations Fund took on several new positions in March
Odey Asset Management's Special Situations Fund was down 3.2% in March, compared to its benchmark, the MSCI World USD Index, which was up 3.3%. Through the end of March, the fund is up 8.7%, beating the benchmark's return of 4.9%. Q1 2021 hedge fund letters, conferences and more Odey's Special Situations Fund deploys arbitrage and Read More
39 companies began the process of adopting annual director elections in 2018 by removing a staggered class system of governance, the highest number since at least 2014. The data, prepared for The Activist Investing Annual Review 2019, produced in association with Schulte Roth & Zabel, is paradoxical, given it comes at a time of rising shareholder activism.
Number of Russell 3000 index companies removing staggered boards by year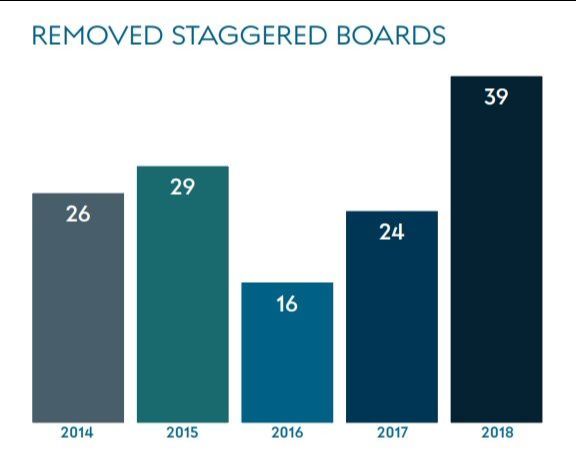 SOURCE: ACTIVIST INSIGHT GOVERNANCE
Despite the moves, staggered boards are still popular – especially at smaller companies. 42% of Russell 3000 Index companies have multiple classes of director, compared to 15% of S&P 500 Index companies.
As part of an article focusing on activists targeting companies with high inside ownership like Campbell Soup Company and Luby's, the Annual Review also featured an article using Activist Insight Governance to highlight the less shareholder friendly governance of controlled companies (defined as more than 50% of voting power held by one shareholder).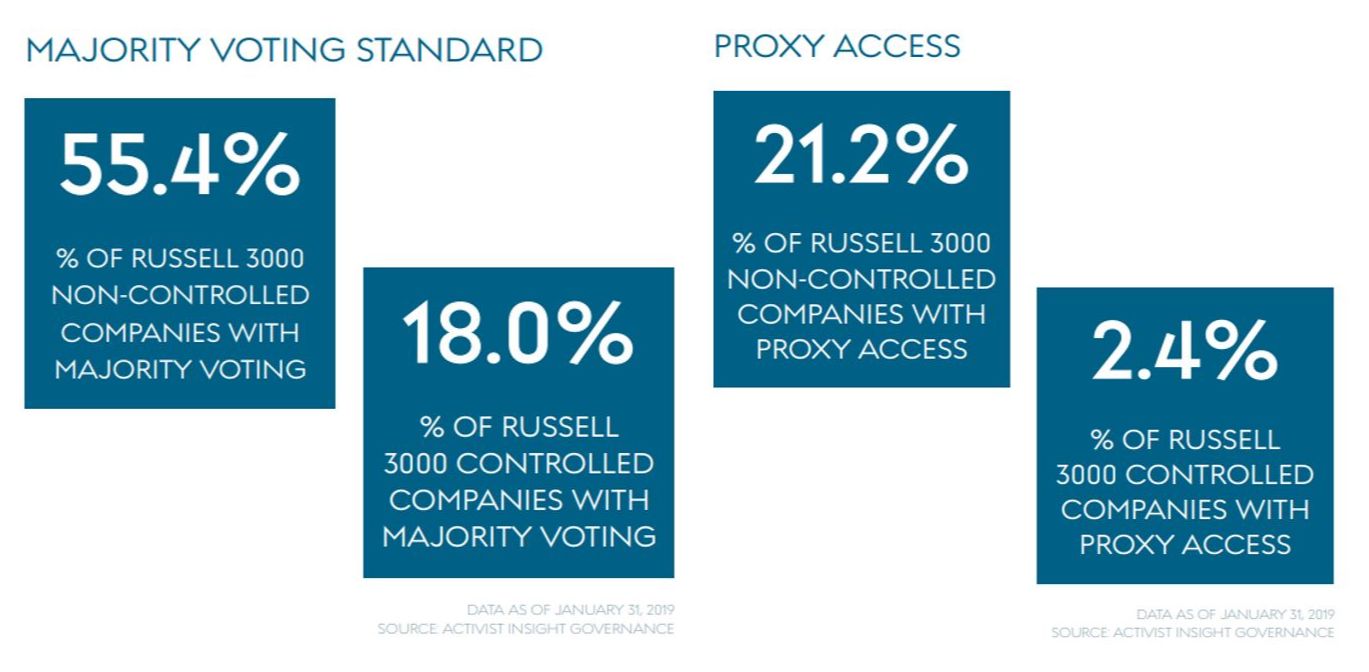 Activist Insight Governance is a new database covering U.S. public company bylaws, directors, and governance provisions that operates as a separate product.
2019 is already off to a brisk clip, with an equal number of companies (18) adopting proxy access and exclusive forum provisions. The next most popular bylaw amendment was adopting majority vote standards.
Quotes
Activist Insight Editor-in-Chief Josh Black said: "Despite a growing focus on environmental and social issues, companies and shareholders continue to spend significant time on bread and butter governance improvements."
Notes
The data were collected as part of an article on governance trends in 2018 by Activist Insight contributor Iuri Struta that featured commentary by industry experts, which can be downloaded here. If you are an Activist Insight subscriber, simply log in to your account and access the reports page to view your copy.
For more information, email [email protected] Please note that bespoke data requests may take up to 48 hours to completed depending on the amount of labor required.
---
About Activist Insight 
Since 2012, Activist Insight has provided its diverse range of clients with the most comprehensive information on activist investing worldwide. Regularly quoted in the financial press, Activist Insight is the trusted source for data in this evolving space. Activist Insight offers five industry-leading products: Activist Insight Online, Activist Insight Governance, Activist Insight Vulnerability – a tool for identifying potential activist targets – Activist Insight Shorts, and Activist Insight Monthly – the world's only magazine dedicated to activist investing.