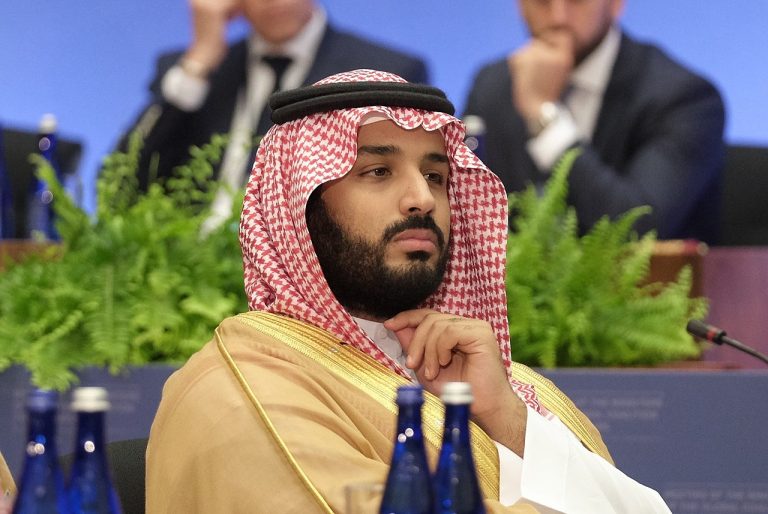 Embattled Crown Prince of Saudi Arabia, Mohammad bin Salman (MBS) recently visited India after spending time in Pakistan — countries currently in the midst of tension after the Pulwama attack carried out by terrorist organization Jaish-e-Mohammad (JeM). While MBS is currently under immense scrutiny for his role in the murder of journalist Jamal Khashoggi, his trip to both India and Pakistan was an attempt to make him appear as a peacemaker in the region.
Similar to his trip to Pakistan, MBS brokered business agreements with Indian Prime Minister Narendra Modi during his visit with the regional power.
The New Business Deals
Al Jazeera reports, "India and Saudi Arabia signed five agreements on infrastructure, investment, tourism, housing, broadcasting and for the setting up of a strategic partnership council."  Talmiz Ahmad, former Indian envoy to Saudi Arabia spoke to Al Jazeera about the exchange between leaders, "This MBS trip will take our relations to a new level. We already have substantial energy, political and economic ties," began.
ValueWalk's July 2022 Hedge Fund Update: Tiger Cub Hedge Fund Shuts Down
Welcome to our latest issue of issue of ValueWalk's hedge fund update. Below subscribers can find an excerpt in text and the full issue in PDF format. Please send us your feedback! Featuring Andurand's oil trading profits surge, Bridgewater profits from credit, and Tiger Cub Hedge Fund shuts down. Q1 2022 hedge fund letters, conferences Read More
"We need to focus on regional security and stability which is a concern for both countries. Saudi Arabia and India should work together in Afghanistan, there is a golden opportunity here. India can also offer its diplomatic services to reduce the distrust between Saudi Arabia and Iran," Ahmad continued. "Today we want to be sure that this relation [sic] is maintained and improved for the sake of both countries. With the leadership of the President [Ram Nath Kovind] and the Prime Minister [Narendra Modi] I am sure we can create good things for Saudi Arabia and India," MBS said in celebratory fashion according to Asia News International.
"Through the established bilateral mechanism, India and Saudi Arabia have been holding Energy Consultations for past few years to explore the joint investment opportunities and cooperation between the two countries and also to encourage the Saudi private sector companies to invest in oil and gas sectors in India," Indian Prime Minister Modi said when responding to a Saudi Gazette question concerning oil and gas agreements between India and Saudi Arabia.
What Was Achieved By MBS?
"These are large amounts of money, and there's a good reason to believe that such sums could come with strings attached. Let's be clear – such large sums are not given out of charity, they're given in order to further interests," Michael Kugelman at the Wilson Center in Washington commented to Al Jazeera on the matter. "For MBS, the visits to Pakistan and India are more about image management than anything else," he added.
The Wire explains why MBS didn't condemn Pakistan during his trip to India, "The reactions to MBS's visit here were expectedly mixed, with many analysts and the media alike looking for direct condemnation of Pakistan from Saudi Arabia while pointing out the irony of the Indian prime minister standing next to the incoming Saudi chieftain, a country often carrying the majority of the blame for financing groups across the region and beyond that engage in terror activities on a daily basis."
The outlet would continue, "New Delhi is not yet in any position to leverage its offerings in order to convince Riyadh to pivot away from Pakistan. India's diplomatic levers at play in West Asia that allow it to have good relations with Saudi Arabia, Iran and Israel alike, the three poles of power at loggerheads with each other in the region, gives next to no precedence to Saudi Arabia to bend over backwards for New Delhi over Pakistan."
It's unlikely his trip will help lower international tension on MBS and Saudi Arabia, but his ability to strengthen the Saudi relationship with both India and Pakistan is an economic win for the Saudi royal family.
Updated on