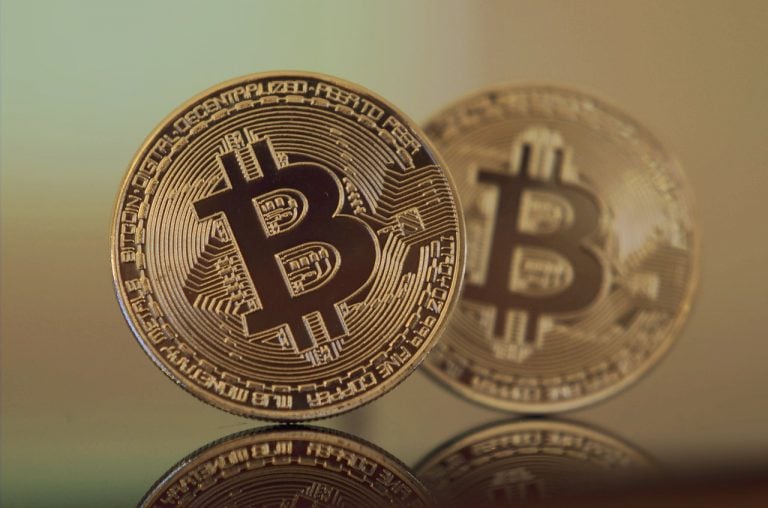 One of the biggest announcements to hit the crypto space recently was JPMorgan's announcement that it has developed its own cryptocurrency, which it's calling JPM Coin. Numerous news headlines were quick to link this news with the bitcoin price, and it is possible that the news did drive some bitcoin buying.
However, such buying would have come from those who don't know much about bitcoin or cryptocurrencies in general. Renowned bank analyst Dick Bove, who's now with Odeon Capital, released a report on JPM Coin this week, and he highlights it as an important new form of technology banks can't afford to miss out on.
Q4 hedge fund letters, conference, scoops etc
Dan Sundheim Founder Of D1 At Sohn 2021 On His Favorite Stock
At this year's Sohn Investment Conference, Dan Sundheim, the founder and CIO of D1 Capital Partners, spoke with John Collison, the co-founder of Stripe. Q1 2021 hedge fund letters, conferences and more D1 manages $20 billion. Of this, $10 billion is invested in fast-growing private businesses such as Stripe. Stripe is currently valued at around Read More
What is JPM Coin?
JPM Coin is not really another cryptocurrency or altcoin ready to trade alongside the big-league bitcoin and Ether. Rather, it's more like an implementation of the blockchain technology upon which bitcoin and other cryptocurrencies are built. This is why Bove predicts JPM Coin could one day pressure money transfer systems rather than serve as another store of wealth like bitcoin.
Most cryptocurrency enthusiasts have long understood that the real value lies not in their ability to store value like another asset, but rather, in their implementation. Bitcoin was originally designed as a way to transfer money via distributed ledger technology, but today it has morphed into just another asset for the most part.
Bove explained the three early use cases for JPM Coin. One is as a new real-time payment system for corporations to replace older systems like SWIFT. The second is for securities payments which require payment immediately, and the third is to "replace dollars held at remote locations," he said. He noted that consumers won't actually be using JPM Coin, at least not yet, and it was designed to be used more for large transactions.
An indirect result of JPM Coin
The clear emphasis in what Bove had to say about JPM Coin is in the word "immediate." He noted that the cryptocurrency should significantly increase fund transfers, which he believes could help JPMorgan "gain market share in the payment or treasury systems market."
He also said that if the coin ends up catching on, it will probably take share from slower money transfer systems, including non-bank companies like Visa and Mastercard, Square, First Data and others. The problem for these non-bank companies and even large regional banks is that they would need "large amounts of free cashflow" to implement this kind of technology. Then they need "large volumes" of transactions for the system to become profitable, and regional banks may never reach the scale or volumes needed to justify the vast expense.
As a result, Bove believes this new technology could trigger a wave of "mergers among sizable banks."
"JPMorgan's move to create its own cryptocurrency highlights again the need for banks to stay at the forefront of technology in their industry," Bove said in an email. "However, what if a bank lacks the funds and the volume to justify competing at the most advanced levels? Then, it needs to think of merging so that it can increase its free cash flows to invest and gain the requisite volumes."
JPM Coin is a landmark crypto asset
There's no denying that JPM Coin marks a major stepping stone in the world of cryptocurrencies. Canaccord Genuity analyst Michael Graham pointed out in a note this week that JPM Coin is the "first cryptoasset native to a Wall Street bank." Like bitcoin was originally designed to do, JPM Coin will be used to settle transactions. The bank will begin trials using its cryptocurrency in a few months. According to Graham, JPMorgan management sees the potential of blockchain as "endless" because its implementation is still in the early stages.
Interestingly, Graham also explained the impact JPM Coin could have on another cryptocurrency. In the long run, it won't boost the price of bitcoin or other cryptocurrencies. However, he noted that some see JPM Coin as a possible threat to Ripple and its XRP cryptoasset, which is already in use for cross-border payments.
This article first appeared on ValueWalk Premium