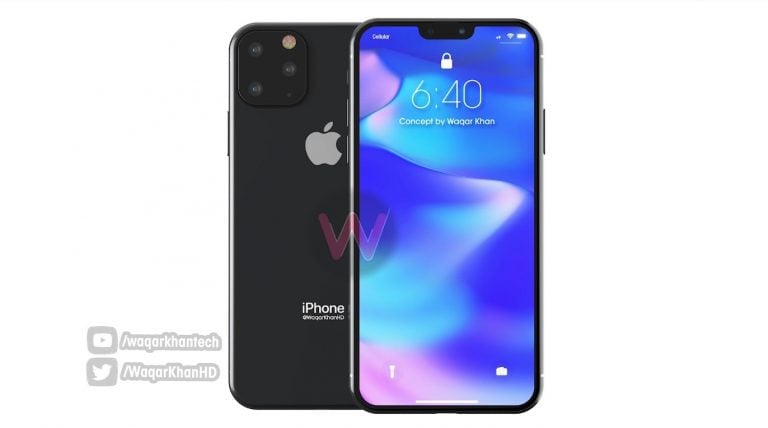 First Samsung released its consumer-ready foldable smartphone, followed by Huawei, and now all eyes are on Apple to see when—or if—it will release a foldable iPhone. Some are even wondering if the iPhone 11 will be a foldable phone, but we sincerely doubt it.
Foldable iPhone 11?
As much as Apple tries to keep its secrets under wraps, the company still has a difficult time doing it based on how rumors about its devices abound. The iPhone 11 isn't expected to be released until at least September, and we've already heard plenty of rumors about it, none of which have suggested a foldable iPhone 11.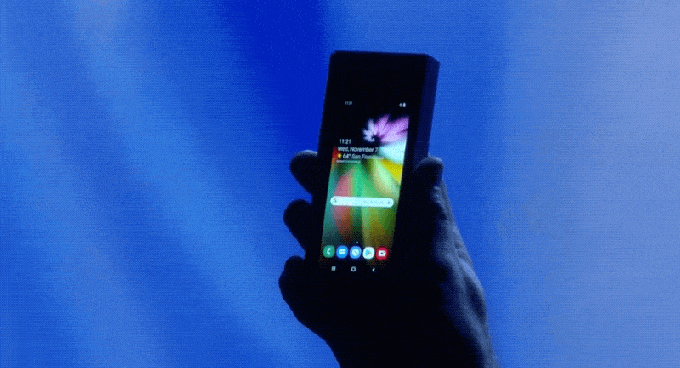 Sohn Investment Conference 2021 Coverage: Octahedron Capital, Glenernie Capital
The following is our rough coverage of the 2021 Sohn Investment Conference, which is being held virtually and features Brad Gerstner, Bill Gurley, Octahedron's Ram Parameswaran, Glenernie's Andrew Nunneley, and Lux's Josh Wolfe. Q1 2021 hedge fund letters, conferences and more Keep checking back as we will be updating this post as the conference goes Read More
If there were a foldable iPhone in the works, we would probably have heard at least the tiniest whisper out of the supply chain. It will take quite some time to develop a foldable iPhone, especially because there are so many different ways folding screen technology could be implemented.
Apple co-founder Steve Wozniak called on Apple this week to release a foldable iPhone. He told Bloomberg that the company has "been a leader for quite a long time" in certain areas like biometric security and digital payments, but it's obviously lagging behind competitors in foldable phone technology.
Wozniak said he "really" wants a folding phone, and it sounds like he might run out and buy Samsung's Galaxy Fold or Huawei's Mate X just to have one. Interestingly, he said he prefers his Roku over the Apple TV, so it wouldn't be the first time he chose a non-Apple device over an Apple product.
How long will it be before Apple launches a foldable iPhone?
Wozniak isn't the only one dreaming of a foldable iPhone right now. An industrial designer dreamed up a concept for what he called the "iPhone X Fold," and in some ways, it's rather like a copy of Samsung's Galaxy Fold.
Of course, if Apple were going to copy off another company's design, it would probably nab Samsung's design—unless Huawei's ends up becoming more popular. Huawei's Mate X seems to be the more innovative design of the two folding phones, but only time will tell just how durable either of them is. There's also the issue of folding displays. Apple's obvious supplier would be Samsung, but it's unlikely that Samsung would want to share its production capacity with its biggest rival.
At any rate, anyone hoping for a foldable iPhone 11 will probably be disappointed. We have heard a few murmurs about a foldable iPhone over the last few years. Analysts at Bank of America Merrill Lynch said last year that Apple was working on one for a 2020 launch, although a tech blog reported in October 2017 that the company was teaming up with LG for a folding iPhone for launch after 2020. Based on these stories and the lack of any newer rumors, it seems like the earliest we can expect a foldable iPhone would be the iPhone 12 in 2020.
Signs that Apple is working on a foldable iPhone
Apple has been working on folding devices, however. Patents for foldable phones have been published in 2017 and 2018, although Apple has been known to patent technology it never uses, just like all tech firms do. Another Apple patent related to foldable devices was published even more recently, and it was focused on regulating a display's temperature to prevent damage.
So it seems like Apple probably is at least experimenting with a foldable phone, but it probably won't be the iPhone 11. The company may very well be waiting to see how Samsung's and Huawei's folding smartphones do before it makes a move. Both companies charge about $2,000 for their folding devices, so we can only imagine what Apple would charge after adding its hefty premium to the price.
Additionally, Samsung's and Huawei's folding phones work and move quite differently, so Apple could learn a lot about which design works better and lasts longer than the other—and with fewer warranty repairs.