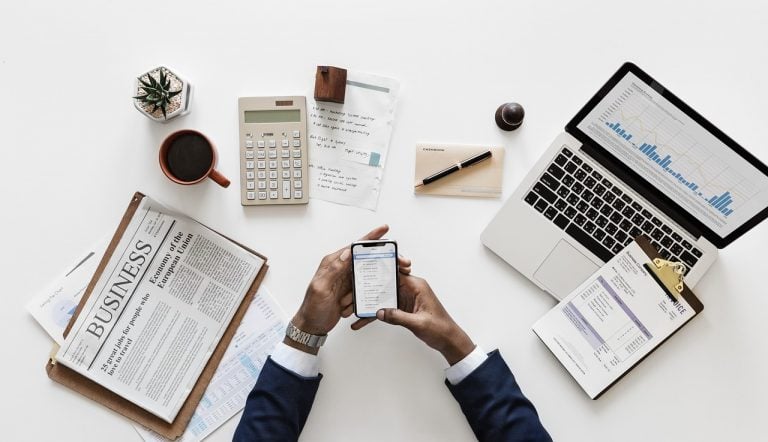 A new activist fund launched this week with startup capital from the California State Teachers' Retirement System (CalSTRS) – only the second fund the pension fund has helped get started in the past decade.
Impactive Capital, led by former Blue Harbour Group managing directors Lauren Taylor Wolfe and Christian Asmar, has two obvious appeals beyond the experience of its founders. Being led by a woman and a Hispanic man marks the fund out in an overwhelmingly white male industry, while the promise of using "material environmental, social, and governance improvements" – ESG activism – is a hot new tool for activist investors that could help identify overlooked opportunities and endear them to index and pension funds working to build sustainability into their portfolios.
Q4 hedge fund letters, conference, scoops etc
Consistency is what makes the top 50 best-performing hedge funds so strong
Every month and quarter, multiple reports on average hedge fund returns are released from several sources. However, it can be difficult to sift through the many returns to uncover the most consistent hedge funds. The good news is that Eric Uhlfelder recently released his "2022 Survey of the Top 50 Hedge Funds," which ranks the Read More
CalSTRS' $250 million anchor investment, supplied for a six-year term, will go a long way toward kickstarting Impactive's run. A spokesperson for the pension fund told me this week that seeding isn't part of its strategy but Impactive and Legion Partners Asset Management were opportunities that were too good to pass up.
To see how powerful such advantages can be, consider a couple of CalSTRS' other activist managers. Cartica Capital, which focuses on emerging markets, is majority woman-owned and has bucked an industry trend to increase assets under management in the last year. Both Cartica and Legion, an activist fund seeded by CalSTRS, are at the forefront of good governance practices – Cartica has its own ESG investing methodology and Legion Partners was the activist that appointed the most female directors in 2018, according to Activist Insight Governance.
Interestingly, despite inheriting many characteristics from Blue Harbour Group, Impactive will reportedly consider proxy fights. New funds have found it notoriously difficult to convince companies that they are serious players without that threat but once established, can soon settle into a more collaborative approach. This week, Blackwells Capital secured an impressive settlement at Colony Capital in its second-ever campaign after a proxy contest at Supervalu marked its emergence as an activist.
And for the record, the activist is not likely to make ESG activism its raison d'être – it is Impactive, not an impact fund. Two young analysts who have joined the firm come from backgrounds at Trian Partners and ValueAct Capital Partners, which should give yet another idea of the approach Impactive is likely to take. Expect capital allocation and corporate structure to feature highly.
---
As activists consider whether they will make this year one of contests or not, share repurchases seem to be the primary tool for dissuading them from doing so. Tech companies eBay and Yelp have announced significant new authorizations, while Arconic and Nestlé are also expanding buybacks – signaling that capital allocation is still a top priority. At Louisiana-Pacific, a building materials company, buybacks are part of the equation for keeping D.E. Shaw Investment Group at bay but the occasional activist isn't leaving anything to chance. It has signed a cooperation agreement allowing it to demand a seat on the board at any time.
---
Following ThyssenKrupp's announcement that it would remove its matrix operating structure as part of its breakup into two separate companies – a demand also made by Trian Partners at Procter & Gamble in 2017 – Cevian Capital's founding partner, Lars Förberg, said:
"The decision of Thyssenkrupp's management team to remove the matrix structure is a major step to free entrepreneurial forces and increases accountability of management. Thyssenkrupp has great potential and we support every step that improves the competitiveness of the company."
Updated on