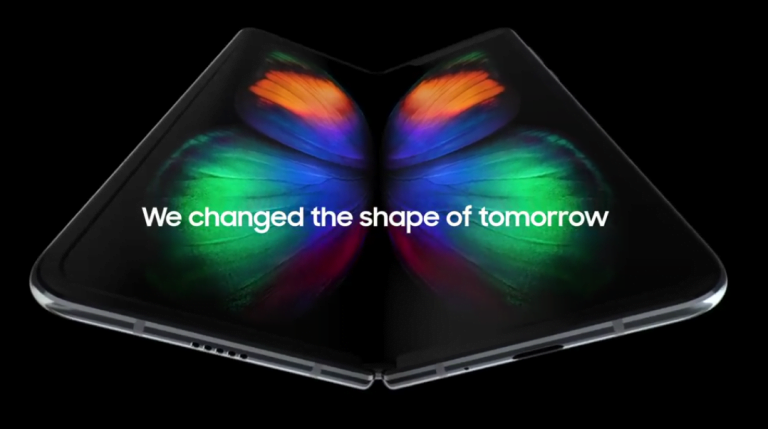 Samsung has finally unveiled the highly-anticipated Galaxy Fold. The company has been talking up its first foldable smartphone for months, and we heard rumors about it even before Samsung executives were officially talking about it. Now after Samsung's Unpacked event, we finally have the Galaxy Fold price and all the other important details about the device.
Galaxy Fold price: Prepare yourself
There's no denying that smartphones have been getting more and more expensive over the years. In developed markets many of us have reached the point where we almost expect to pay somewhere in the $800 to $1,000 range for a premium handset. However, reading the Galaxy Fold price requires some mental preparation beforehand. If you happen to be standing up while you're reading this, you might want to sit down first.
Samsung has set the Galaxy Fold price at a starting price of $1,980, which means that's only the most basic model. You'll have to shell out quite a bit more than $2,000 if you don't want the standard variant. Samsung's Galaxy Fold will be available in LTE and 5G variants starting on April 26.
Investing in the Next Generation of Emerging and Frontier Markets with Maurits Pot
ValueWalk's Raul Panganiban with Maurits Pot, Founder and CEO of Dawn Global. Before this he was Partner at Kingsway Capital, a frontier market specialist with over 2 billion AUM. In the interview, we discuss his approach to investing and why investors should look into frontier and emerging markets. Q2 2021 hedge fund letters, conferences and Read More
Samsung appears to be calling Apple out in the ad campaign for the Galaxy Fold. Apple certainly made much of the iPhone X, its tenth-anniversary phone.
Now Samsung has gone a step further by declaring, "Ten years after the first Galaxy. We didn't just change the shape of the phone. We changed the shape of tomorrow."
The Samsung Galaxy Fold's specs
Indeed, the company will have its work cut out for it in trying to convince consumers to actually pay the $2,000 Galaxy Fold price tag. Samsung will have to demonstrate that the foldable smartphone is more than just a gimmick, so it will be interesting to see whether consumers will be willing (and able) to dig deep into their bank accounts for it.
The Galaxy Fold is the first consumer-ready phone with a foldable display. The device can be unfolded to use it like a tablet and then folded up to be the size of a standard phone. It features a 7.3-inch Infinity Flex display with 1,546 x 2,152 resolution. When the device is folded in half, the display is 4.6 inches with a resolution of 840 x 1,960.
The Galaxy Fold comes with 12 GB of RAM and 512 GB of Universal Flash Storage. It also has two batteries—one on each side of the fold—and a collection of cameras. When the device is folded like a phone, it has a triple-lens camera on the rear and a single-lens selfie camera on the front. When the Galaxy Fold is in tablet mode, it has a dual-lens front-facing camera.
The Galaxy Fold will be available in four colors: Cosmo Black, Space Silver, Martian Green and Astro Blue.
How the Galaxy Fold works
Apple and Samsung have both reached the stage where they're desperate to come up with a smartphone that's differentiated enough to draw consumer attention. The Galaxy Fold could be just the shot in the arm Samsung needs to pull ahead of Apple, but there's going to be a bit of a learning curve.
The Galaxy Fold is designed in such a way that apps should switch seamlessly between the two display sizes when the phone is folded or unfolded. Three apps can be used simultaneously when the phone is unfolded, thanks to Samsung's "Multi Active Window" feature. However, one potential problem Samsung may have is trying to convince developers to update their apps to support this phone.
It's also too early to know how good the phone's construction is because it has a lot of moving parts, but you can bet we'll hear about that from anyone who's brave enough to buy one as soon as it's released. We'll just have to reserve the verdict on whether the Galaxy Fold price is warranted until consumers get their hands on it.