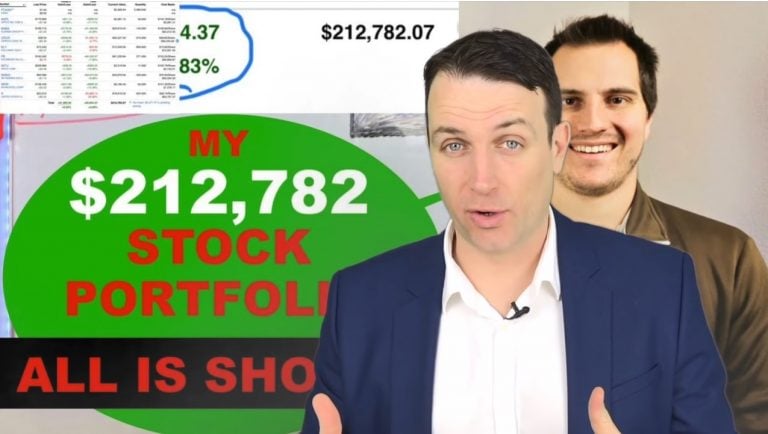 Jeremy's Financial Education channel portfolio review.
Financial Education Channel Portfolio & Stocks Review
Q4 hedge fund letters, conference, scoops etc
Consistency is what makes the top 50 best-performing hedge funds so strong
Every month and quarter, multiple reports on average hedge fund returns are released from several sources. However, it can be difficult to sift through the many returns to uncover the most consistent hedge funds. The good news is that Eric Uhlfelder recently released his "2022 Survey of the Top 50 Hedge Funds," which ranks the Read More
Transcript
Good day fellow investors, the financial education Channel recently disclosed one of his portfolio and I thought it would be interesting for me to make a review. I always love to look at portfolios before we start. Let me just tell you that I really think Jeremy is doing a great thing for the general public investing mindset. He's leading a lot of people to invest in stocks some money that they will probably spend on some crazy things. Also without Jeremy without seeing what he was doing on YouTube probably there wouldn't be a Sven Carlin YouTube because he really inspired me to do the same. So now let's analyze his portfolio that he recently disclosed to see OK what are the risks what are the rewards. What is the investment strategy there. And I think I could really add value to all the people that might be following that or having similar portfolios. Let's start what I figured out from his introduction is that this portfolio was created in 2018. So we know Nuha made more than 200000 from his courses and YouTube video ads last year. That's very good from him. Really amazing. I make just 900 something per month from my YouTube ads. So thank you for watching.
And just to note here it's all Dorna donated to charity. The plan is to help earth quake hit Nepal by building new toilets for school or refurbishing classrooms. And I have just recently donated 3000 euros Brighteyes and something dollars to work on your projects in 2019 and you can read more about that on my. Web site. And I hope to reach Jeremy's levels of 5000 papoose 5000 per month so that I can help more with this. You'll do advertisements.
Now let's dig into the positions EPPO. He says he didn't buy enough. That's easy to say upholstery. It's always when something goes up you're always said to you then buy more. So he has just a small position. Epal there are videos on my channel. It's a good company. Warren Buffett has invested yield back to small position Alibaba. He's only direct investment in China. A 10 percent portfolio position. And here I would say it all depends on groats. If the company grows faster than 40 percent the current price is justified. If not it isn't so Peul groats Thog depending on what's going on in China. How will their growth plans develop given the slowdown in China and the long term expansion possibilities so I see there are a lot of risk. If the growth doesn't stay high so a growth stock similarly Cirrus Logic audio and video related chips highly competitive environment supply chain school will buy from whom. Very interesting. I really will do a deep analysis of the 5G sector for a month. I will dedicate that to see whether we can take advantage of the sector but it has a 10 percent free cash flow yield. For now however revenues are slowing as the demand for these things is always elastic. So one should be careful there and see how this will work into the cycle. Overproduction oversupply or not earnings. Corporate governance. I see a lot of gap and Nahm gap earnings you can see here how the reported non gap earnings are always much much higher than the actual general accounting principles. Earnings and this something you have to really take care because they make money. Then they issue stocks and then they buy back those stocks on the market. And that's a cost depreciation is also a cost amortization but they don't report it. So be careful with the earnings there. Callaway Golf I analyzed that in some video somewhere about a year ago and they were really in trouble in 2010. So one must keep in mind that sales of those products really crash in a recession. Golf is a sport in decline. So you're betting on the brand. Higher sales from acquisitions the Mesta daunting thing golf buildings that they are buildingetc. So I would say very risky even and the ratio on the cash flow yield is just around 6 percent so not that high. Facebook largest position 25 percent. I agree with him on Facebook the ads and their future rollaway but Facebook is just a small position in my portfolio. Why not a larger position because of timing. Yes Facebook ads are going to grow but it takes time for Madison Avenue to switch to Facebook revenue. So there might be a slowdown in actual revenues somewhere as the economy falters. You see what just a few scandals did to the stock. Think of what the next cial hit would do really economic hit. So I'm a bit more conservative there but more about this later in the discussion on the strategy. Into It is one of those great businesses like MasterCard or something. And I would say fully priced the price to cash flow is 14 playing a 3 percent yield. The growth is slow ish
Updated on