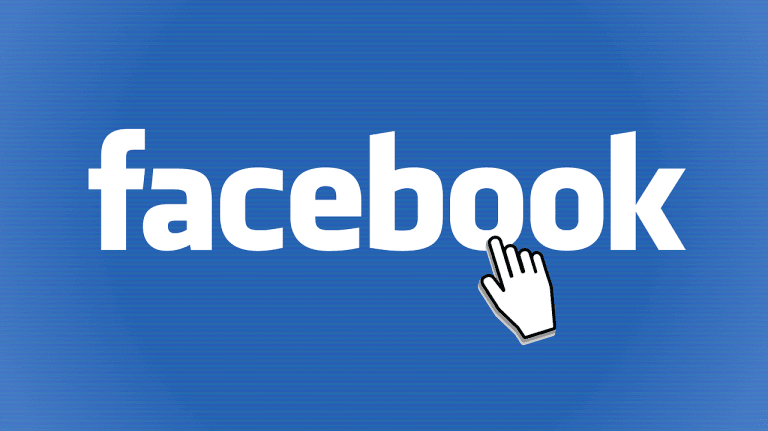 Facebook was heavily criticized over misuse of its platform for political purposes, especially due to accusations of Russian interference in the 2016 U.S. presidential elections. Taking lessons from that controversy, political ads on Facebook should be more transparent going into the general elections in India.
What does Facebook's political ad transparency tool do?
A new transparency tool introduced on Thursday will inform users about the individual or agency behind the political ads on Facebook and the money spent on them. From now on users will see "Published by" or "Paid for by" disclaimers alongside political ads on Facebook.
The disclaimers will include the name of the authorized advertisers, the page they run and the name of any other organization behind the ad. If the authorized advertiser names another organization, Facebook will need more details like a phone number, email address, website, Media Certification and Certificate from India's Elections Commission (EC).
David Abrams Explains How To Value Stocks
Continued from part one... Q1 hedge fund letters, conference, scoops etc Abrams and his team want to understand the fundamental economics of every opportunity because, "It is easy to tell what has been, and it is easy to tell what is today, but the biggest deal for the investor is to . . . SORRY! Read More
The certificate from the EC will be displayed only after the election dates are announced. Moreover, it will apply to political parties and candidates. If advertisers change or edit a disclaimer later, they will have to provide more details for verification purposes.
"This is to help make sure the organization cited is authentic," a Facebook executive explained.
Other measures from Facebook
In addition to the disclaimer, users will also get access to a "searchable ad library" which will provide more information about the political ads on Facebook. Once a user clicks on the disclaimer, they will be directed to the Facebook Ad Library. The library will inform users about the ad's start and end dates, performance, spending and more. It will also include information on who has seen the ads, like the viewers' age, gender and location in India.
The Facebook Ad Library archives political ads for seven years. Anyone can access the library, even if they are not logged into Facebook. The social networking giant said India will have its own ad library report in March, making it easier to search for ads.
Additionally, Facebook said individuals managing pages with a big following will have to secure their account with two-factor authentication. Such users will also have to confirm their primary country location. If they don't, they won't be allowed to post to their pages. Facebook said such a move will help limit instances in which people use a fake or compromised account.
Verification is mandatory to run political ads on Facebook
Facebook first revealed its plans for a political ad transparency tool in December. At the time, advertisers wanting to run political ads on Facebook were encouraged to verify their identity and location, but it was voluntary. Now starting Feb. 21, the social network will start to enforce the verification requirement. Facebook said only advertisers who have completed the verification process and made the relevant disclosures will be allowed to run political ads in the country. The company also claims it will remove political ads that don't carry a disclaimer and place them in the Facebook Ad Library.
Facebook Product Manager Sarah Schiff told the Economic Times (ET) that "those engaging in political advertising in India must comply with the policy." Further, she stated that the company has already authorized thousands of people who completed the authorization process to run political ads in India. Facebook confirmed to ET that the offline authorization process is being managed by a third-party agency. However, the social network didn't reveal the name of the agency.
Can't ignore India
As India, the largest democracy in the world, prepares for its next general elections in April and May, social media platforms have been warned of strong actions if their platforms are used to unfairly influence election results.
The government is also mulling updates to the information technology rules to make social networks more accountable and require them to follow stricter due diligence practices and deploy relevant tools to curb unlawful use of the platform. By coming up with the political ad transparency tool and Ad Library, Facebook has proven that it is not taking these warnings lightly, especially considering that India is its biggest market.
During the last earnings call, Facebook Chief Financial Officer Dave Wehner noted that the company's daily active user base hit 1.52 billion in the fourth quarter, an increase of 9% from 2017, led by growth "in India, Indonesia and the Philippines."