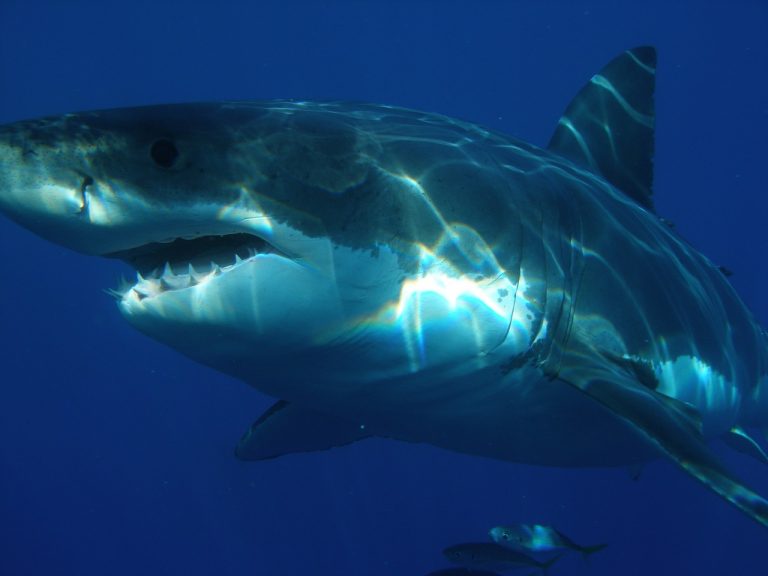 Great white sharks are some of the most recognized marine animals on our planet. Not only are they known as the largest shark in the ocean, but have also made significant appearances in various documentaries and in the Hollywood culture. A group of scientists has decoded the great white shark genome, finding it could be used to make medicines, in particular, a possible cure for cancer.
Great white sharks have various characteristics which make them unique from other animals, as well as other sharks. For one, they are much larger than ordinary sharks, growing to 20 feet long and weighing over 7,000 pounds. Such strength has allowed them to dive into the oceanic dark depths of 4,000 feet.
In order to understand these characteristics, but also the biology as a whole, scientists decoded the great white shark genome and revealed its secrets. The team which participated in the endeavor consisted of scientists from Nova Southeastern University's (NSU) Save Our Seas Foundation Shark Research Center and Guy Harvey Research Institute (GHRI), as well as Cornell University College of Veterinary Medicine and Monterey Bay Aquarium. Scientists also compared the genome to the giant whale shark and humans, revealing the results in the journal Proceedings of the National Academy of Sciences.
Bonhoeffer Fund July 2022 Performance Update
Bonhoeffer Fund's performance update for the month ended July 31, 2022. Q2 2022 hedge fund letters, conferences and more The Bonhoeff