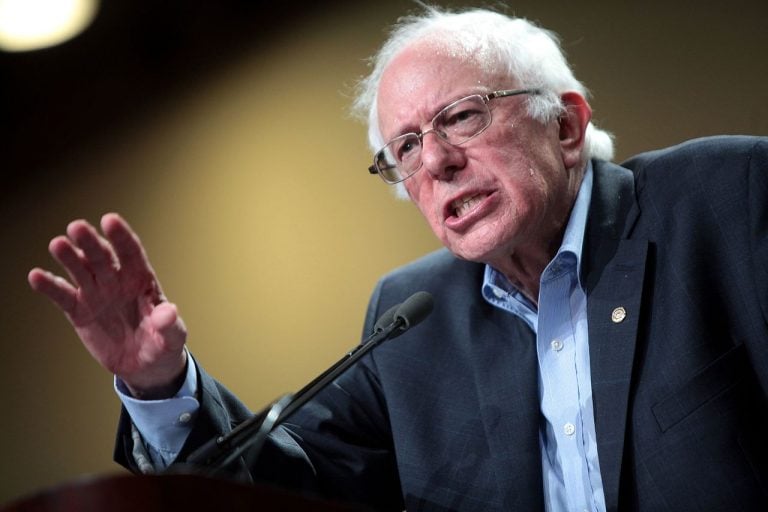 Fair and Balanced Fox News has discovered the newest member of the rich and famous class – a guy who has spent his long political career championing the poor and down-trodden.
Fox has just outed Vermont's Independent U.S. Senator Bernie Sanders as a millionaire. Not only do Bernie and his wife Jane own three homes – two in Vermont and one in Washington D.C. — but the couple now has a net worth of about $2 million.
Q4 hedge fund letters, conference, scoops etc
Carlson Capital Sees Return Of "Goldilocks" Market
Carlson Capital's Double Black Diamond fund added 1.47% net of fees in May, taking its year-to-date performance to 5.2%, according to a copy of the fund's letter, which ValueWalk has been able to review. Q1 2021 hedge fund letters, conferences and more Founded in 1993 by Clint Carlson, Carlson Capital has struggled to retain assets Read More
But wait! It gets better! This avowed Democratic Socialist – and self-proclaimed environmentalist – has also been discovered by Fox to have been flying around the country by private jet – and then billing someone else for these rides.
Is any of this actually true? Yes! Bernie could plead guilty of being a millionaire and a jet-setter -- but with reasonable explanations.
First, his use of private jets took place during a three- or four-month period in 2016 when he made multiple trips to campaign events in relatively remote areas in support of Hillary Clinton's presidential battle against Donald Trump.
Bernie billed the Clinton campaign – a few of whose officials just "outed" him – for one hundred thousand dollars of travel expenses. Many of these trips were made to Clinton campaign rallies on short notice, and could not be easily reached by commercial flights.
Just an interesting aside: Fox News never did go on record with comments about candidate Donald Trump's campaign travel on his own private aircraft. Or, for that matter, about his weekend trips to his private resort in Florida, each of which costs the federal government millions of dollars.
Now, let's return to Bernie's claim of living a lower-middle-class life for his first four decades. Is this true, or just an exaggeration, like not actually having been born in a log-cabin?
Bernie grew up in a relatively cramped three-and-a-half room apartment with his parents and an older brother. His mother was a home-maker and his father was a paint salesman. Although his family was not poor, money was always tight.
When Bernie was in his late twenties, he and his first wife moved to Vermont, where they purchased several acres of land which they paid for with money they got as wedding presents. The only structures were a couple of small shacks.
Bernie and his wife soon separated. He would work at odd jobs for most of the next dozen years, barely eking out a living. He had a son with another woman, and shared child-reading duties with her, but they lived separately.
At the age of thirty-nine, Bernie was elected mayor of Burlington, a position he held for eight years. This was the first steady job he had ever had. In 1990, when Bernie was forty-nine, he was elected to the House of Representatives, where he served until 2006, when he was elected to the Senate.
In 1998 he married Jane O'Meara, an administrator of a very small college. Even with both salaries, the couple did not officially join the ranks of the nation's millionaires until 2016, when Bernie wrote a best-selling semi-autobiographical book.
Although the Senate has long been considered a club of millionaires, Bernie ranks in the lowest twenty percent in terms of net worth. Despite their vast real estate holdings uncovered by Fox, the Sanders' net worth is estimated at about two million dollars – perhaps what a studio apartment might go for in Trump Tower.
It's truly amazing that Fox News would single out Bernie Sanders as being shamelessly rich. After all, each of its newscasters and commentators has a much higher income and net worth than the jet-setting millionaire socialist senator from Vermont.
---
Full disclosure: Bernie Sanders and I ran track together in high school, and were college roommates for one semester.