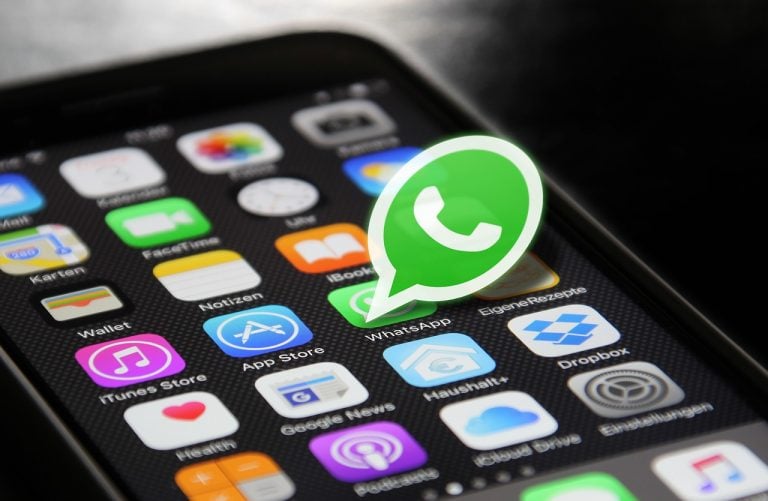 WhatsApp, the Facebook-owned chatting application announced that it will limit Message forwarding to five as part of efforts to restrain the spreading of misinformation and fake news on its app, according to Reuters. The message became active starting Monday.
Previously, it was possible to forward as many as 20 messages to different groups or other people, with the exception of India. This limitation comes after the company limited forwarding messages to five people after incidents of several deaths which were impacted by viral misinformation spreading about children kidnapping.
The chat service which has end-to-end encryption previously made it possible to forward up to 250 messages to different users or even groups, but the number decreased to 20 last year. The company announced on Monday that the new message forwarding limitation to five aims to keep WhatsApp safe and "will help keep WhatsApp focused on private messaging with close contacts."
Option Trading and the Future of Option Alpha with Option Alpha's Kirk Du Plessis
ValueWalk's Raul Panganiban interviews Kirk Du Plessis, Founder and CEO of Option Alpha, and discuss Option Alpha and his general approach to investing. Q1 2021 hedge fund letters, conferences and more The following is a computer generated transcript and may contain some errors. Interview with Option Alpha's Kirk Du Plessis
"We'll continue to listen to user feedback about their experience, and over time, look for new ways of addressing viral content," the company wrote.
This move was introduced almost a year after a dozen incidents of lynching of people who were innocent in India. In June 2018, two men who were traveling and stopped at a remote village to seek directions from locals were brutally killed by a mob who mistakenly took them for child kidnappers after the viral hoaxes spread about the child molesters on the mentioned messaging service, according to BBC News. The misinformation spreading resulted in deaths of more than 20 people last year.
After the lynchings happened, India's Ministry of Electronic and Information Technology issued a statement in early July, in which it called out the Facebook-owned messaging service to "take immediate action to end this menace and ensure that their platform is not used for such [mala fide] activities." Weeks after, WhatsApp forwarded an announcement that it will work on reducing the limit and restrain the spreading of misinformation, saying that it cannot fight the spreading of misinformation alone, BuzzFeed reported.
The series of killings which happened in India last year proves that social media networks and messaging services must continue fighting to stop fake news from spreading. WhatsApp's parent company, Facebook, also is fighting to stop the spreading of misinformation on its app. Last week, Facebook's Head of Cybersecurity Policy Nathaniel Gleicher wrote in a blog post that multiple accounts from the network as well as Instagram were removed after being linked to Russia's misinformation spreading campaigns.
Reuters reported that the first WhatsApp users to receive the update will be Android device users, while iPhone users of WhatsApp are to follow.