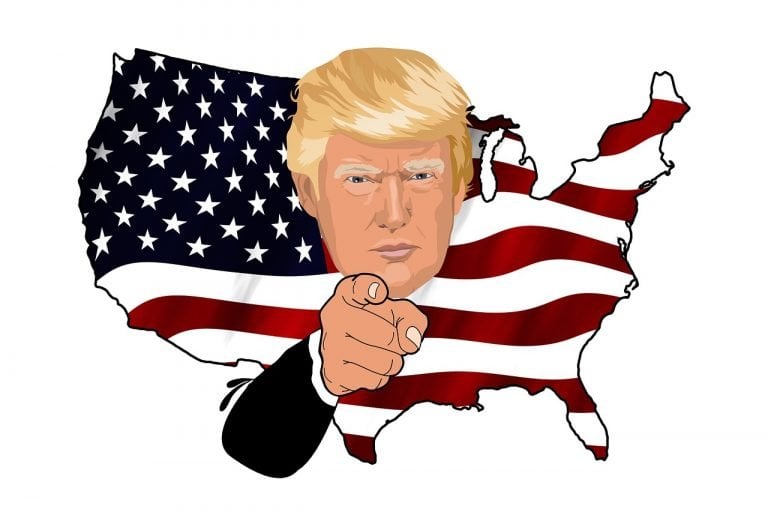 Statutes Give President Power Of Declaration Of Emergency, Which May Not Be Challenged

WASHINGTON, D.C. (January 07, 2019) – President Donald Trump's repeated threats to get money for a border wall by declaring a national emergency, although derided by many who also threaten legal action, just might succeed, especially since it's not clear that anyone would have legal standing to challenge it in court, suggests public interest law professor John Banzhaf, an expert on obtaining standing.
Indeed, as CNN reported regarding a prediction by legal analyst Jeffrey Toobin, "if Trump tries it, 'it is quite possible that the president legally could get away with it' given the fact that it is unclear who would have the standing to sue in that case."
London Value Investor Conference: Joel Greenblatt On Value Investing In 2022
The first London Value Investor Conference was held in April 2012 and it has since grown to become the largest gathering of Value Investors in Europe, bringing together some of the best investors every year. At this year's conference, held on May 19th, Simon Brewer, the former CIO of Morgan Stanley and Senior Adviser to Read More
Q3 hedge fund letters, conference, scoops etc
If Trump tried to rely upon some legal power arguably inherent in the presidency under the Constitution to justify funding the wall without congressional approval, he would run up against the famous Youngstown steel seizure case, in which President Harry Truman used a declaration of emergency to try to seize steel plants.
The Supreme Court held that he did not have that legal authority to do this simply because he had declared a national emergency, but the result of many different concurring opinions by the justices in that case is that the president's powers under a declaration of emergency are not clearly spelled out.
Moreover, suggests Banzhaf, if the president's powers under a declaration of emergency are limited at a time when the nation was in a state of war and in order to achieve war-related objectives (as in the steel case), he would likely have even less power under a declaration of emergency when there is no active war and no traditional war enemy - although simply using money for a project may seem a less audacious (and therefore a less questionably) use of a presidential power than seizing private steel mills.
Moreover, while there might be no obvious plaintiffs with legal standing to challenge his proposal - as there were in the Youngstown case, where the steel companies had obviously suffered the necessary injury in fact to obtain legal standing - a recent federal court decision may provide the answer.
In the Azar case, federal judge Rosemary M. Collyer held that the House of Representatives did have standing to pursue constitutional claims regarding President Barack Obama's implementation of Obamacare.  So, at least under that precedent, it would seem that that the Democratically controlled House could authorize a suit to challenge Trump, at least on constitutional grounds.
But, in the alternative to relying on the constitution, Trump might seek to rely upon federal statutes as authorizing his proposed action.  For example:
10 U.S.C 284 authorizes the secretary of defense to "provide support for the counterdrug activities or activities to counter transnational organized crime of any other department or agency of the Federal Government or of any State, local, tribal, or foreign law enforcement agency for" a variety of reasons set forth in the statute.
Since Trump has often stated that illegal drugs are pouring across the border, and that some of those seeking to cross it are members of criminal gangs ["transnational organized crime"], he would have a strong argument for funding the wall, at least in part, under this statute, without any additional authorization by Congress, and presumably without raising any constitutional issues.
Also, 10 U.S.C. 2808 provides that "in the event of a declaration  , , , by the President of a national emergency . . .  that requires use of the armed forces, the Secretary of Defense, without regard to any other provision of law, may undertake military construction projects, and may authorize the Secretaries of the military departments to undertake military construction projects, not otherwise authorized by law that are necessary to support such use of the armed forces. Such projects may be undertaken only within the total amount of funds that have been appropriated for military construction, including funds appropriated for family housing, that have not been obligated."
Thus the President might be able to rely upon this statute since he has already determined that our armed forces were necessary to deal with the current situation at the border - a decision which has not been successfully challenged.
Reportedly there are some $13 billion in obligated funds from prior years yet to be spent, and another $10 billion in funds from fiscal 2019; although the latter funds have been earmarked for various projects.  Between the two, there would seem to be enough money to provide the funds Trump says he needs to construct the wall.
But, if Trump and his lawyers rely on statutes such as the above, rather than on some power a president allegedly has under the Constitution after declaring an emergency, there might be no person or entity which would have legal standing to challenge his decision in court.
The same Azar decision which held that the House of Representatives had legal standing to pursue constitutional claims against Obama also held that the House did not have standing to challenge "the implementation of a statute, not adherence to any specific constitutional requirement."
In summary, suggest Banzhaf, who both teaches and litigates issues of standing, the law related to standing by legislative bodies is far from clear, and whether beginning to construct a wall following a declaration of emergency could be challenged in court in this manner is uncertain, and could well depend on whether the issues are constitutional or statutory, exactly how the issues are framed, and how a judge interprets the scarce legal precedents, says Banzhaf.
This issue is vital, argues Banzhaf, since it appears that no other entity may have standing to challenge a spending decision based upon existing statutory authority, although a person whose land is seized - "under the military version" of eminent domain, as Trump put it - may have standing to raise at least certain (but not necessarily all) legal issues related to the President's order.
Also, a state in which a major military project had been planned, but then cancelled to fund the wall, might try to argue that it has the requisite legal standing because it would suffer some injury in fact, but other standing requirements related to what administrative lawyers call "causation" and/or "redressability" could complicate any such claims.
JOHN F. BANZHAF III, B.S.E.E., J.D., Sc.D.
http://banzhaf.net/ jbanzhaf3ATgmail.com  @profbanzhaf
Updated on