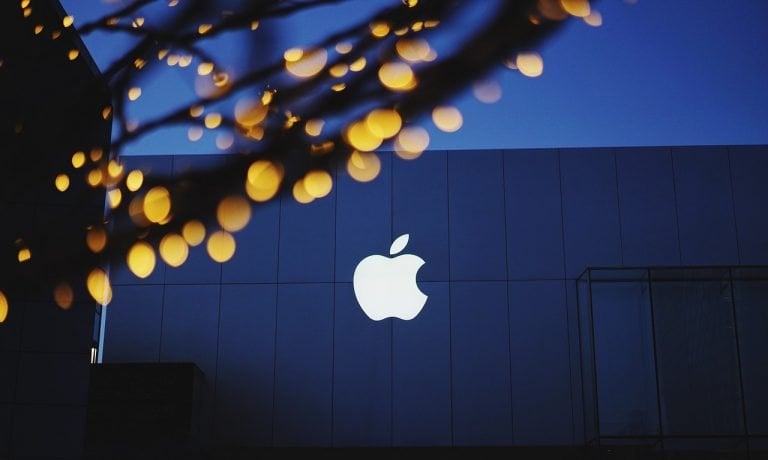 Apple is known for secretly working on a number of projects, and some of those projects may require special equipment and tools to be transported to the company's facility using cargo services. One such cargo vehicle reportedly carrying a secret Apple payload crashed last week.
No information on secret Apple payload
A box truck reportedly carrying that secret Apple payload crashed on Highway 101 in San Jose. Two people were inside the truck at the time of the crash. One was injured, and the other was killed. Citing unnamed sources, NBC Bay Area reports that the two were retired police officers and were armed. The driver, who was injured in the crash, said he fell asleep after 3:30 a.m. while driving north out of Los Angeles. His passenger, 64-year-old Richard Bartolo, was asleep in the back of the cabin. Bartolo previously worked for the Irvine Police Department. NBC claims the two men were working for SIS Security and were carrying the "secret" Apple payload. The truck may have been traveling toward Apple Park or 1 Infinite Loop in Cupertino.
According to the California Highway Patrol, the drivers maintained a log, which is a mandatory requirement. They were also likely following the rest schedules required by the law. However, the agency said the investigation is still underway as plenty of questions remain unanswered.
This AI-Powered Emerging Hedge Fund Manager Is Blazing A New Path
Investment strategies used by hedge funds have evolved over the years, although the biggest changes have come in the use of computers to develop portfolios. Rosetta Analytics is a woman-founded and woman-led CTA that's pioneering the use of artificial intelligence and deep reinforcement learning to build and manage alternative investment strategies for institutional and private Read More
The CHP added that that it is not aware of the nature of the cargo being transported. However, NBC says it is unlikely anything was stolen from the truck, and no foul play is suspected in the crash.
According to Apple Insider, the iPhone maker hires SIS Security for the majority of its land-based secure transports, including prototype devices and disposing of shredded documents. However, the company does not use armed guards to transport products to retailers. A 2017 video from Buzzfeed on Apple's preparation for an iPhone launch showed products being transported via UPS.
Apple and its secretive practices
SIS issued condolences on its website but said it would not release further details on the crash "out of respect for our employees and their families."
"Rich was an incredible man who was loved by everyone at the Irvine Police Department. We thank him for his dedicated service to his community. Our thoughts and prayers are with his family," the Irvine police chief told NBC.
As of now, there have been no comments from Apple, and we don't expect any either, considering how secretive the company is. Apple's secretive practices are well-known in the industry. Its products are kept hidden from the outside world until the official announcement, and the company keeps a close watch on employees to prevent leaks. Chief Design Officer Jony Ive even confirmed Apple's secretive practices once, saying "it would be bizarre" for a company like Apple not to be so secretive.
"It just seems rather odd to be telling everyone what you're doing," he said during the Wired 25 conference last year.
Another example of Apple's strictness on privacy came last year when one of the attendees at its annual investors' meeting tweeted a photo of a sign at Apple Park reading "no drone zone." Previously, several videos of Apple Park taken from drones have found their way onto the internet, and it seems the "no drone zone" was a reply to such videos.
In 2017, Apple Insider claimed the iPhone maker had hired a security agency with the intent of preventing drone flyovers at its campus. One drone pilot also told Apple Insider that a security guard stopped him from flying drones over the campus.
What could Apple be hiding?
Apple is believed to be working on two secret projects: an Apple Car and a VR/AR headset. The car project has long been rumored to be code-named "Project Titan." Initially, the company was speculated to be working on an electric vehicle, but later it was reported that the company was focusing only on an autonomous driving system.
Apple is also reportedly developing a powerful AR/VR headset. The headset is speculated to sport an 8K display for each eye and to work independently of either a computer or a smartphone. It is believed that the headset would connect to a dedicated box via high-speed short-range wireless technology.