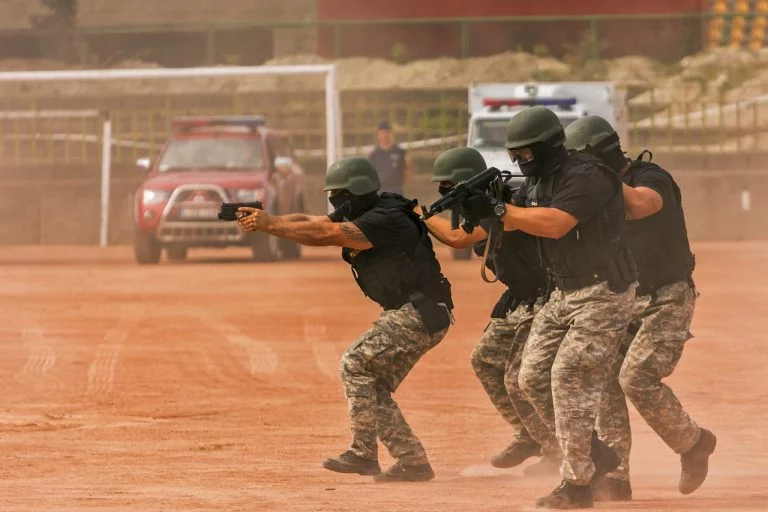 It's no secret that towns and cities in combat zones are insanely dangerous. The constant bombings, terrorist attacks, and assassinations make it difficult for you to survive in war zones. But there are many cities outside of war zones that also experience rampant crime. Safety is one of the most important factors tourists look at before heading to a holiday destination. Some places hold immense beauty but witness sky-high crime rates. Here we take a look at the top 10 most dangerous cities in the world outside of war zones.
Top 10 most dangerous cities in the world
Not too long ago, Turkey and Egypt used to be among the world's most popular tourist destinations. But they have lost their charm in recent years due to the rising crime, violence, and terror attacks. Mexican NGO Seguridad, Justicia y Paz (Security, Justice and Peace) has published a list of the 50 most dangerous cities in the world. The NGO creates this list every year based on the number of homicides per 100,000 people.
Seguridad, Justicia y Paz doesn't include cities in war zones because it could dramatically skew the results. Surprisingly, the top 10 most dangerous cities on the planet are all located in Latin America. South American countries suffer from extremely high crime rates due to drug cartels, corruption, political instability, extreme poverty, civil unrest, and high unemployment. These are the top 10 most dangerous cities in the world, according to the Mexican NGO.
Roubaix Performance Update; YTD Net Return +13.93%
Roubaix Fund Composite commentary for the month ended May 31, 2021. Q1 2021 hedge fund letters, conferences and more Roubaix Fund Composite Performance Update The Roubaix Fund Composite is a fundamental long/short equity strategy focused on small and mid cap U.S. stocks. On a year to date basis, Roubaix has generated a net return of Read More
10- Belem, Brazil
The port city of Belem has a population of 2.4 million. It is often called the City of Mango Trees and the gateway to Amazon rainforests. Belem is also known for its crime and violence, earning it a place among the top 10 most dangerous cities in the world. It had a homicide rate of 71.38 per 100,000 residents in 2017. It means the city witnessed 1,743 murders within a space of 12 months. That number doesn't include other crimes such as armed robberies, rapes, and muggings. A large number of tourists often report incidents of muggings and theft.
9- Ciudad Guayana, Venezuela
Ciudad Guayana consists of two towns – San Felix and Puerto Ordaz – along the Orinoco river in the Bolivar state. It is famous for its beauty and Mendoza winery. Venezuela is mired in corruption, civil unrest, political instability, and organized crime. Thousands of people live on the brink of starvation. As a result, Ciudad Guayana has become increasingly dangerous. It had 80.28 homicides for every 100,000 residents in 2017, largely due to gang violence and easy access to guns.
8- Ciudad Victoria, Mexico
This city in Northeastern Mexico has a homicide rate of 83.32 per 100,000 residents. With a population of about 360,000, Ciudad Victoria witnessed 301 murders in 2017. Mexican cities are considered dangerous because the government has failed to eradicate the drug cartels and militias. In March 2018, three journalists were murdered in Ciudad Victoria in different incidents. The violence shows no signs of abating.
7- Fortaleza, Brazil
The Brazilian government's efforts to reduce crime in major cities like Rio de Janeiro and Sao Paulo have been pretty successful, but other cities in the country continue to experience violent crimes. Fortaleza, the capital of Ceara state, attracts tourists due to its neo-Gothic architecture, beautiful beaches, and lagoons. But 3,270 people were murdered in 2017 in Fortaleza, which has a population of 4 million. It translates to a homicide rate of 83.48 per 100,000. Depending on how harmonious or peaceful the drug cartels are feeling, the crime often goes higher.
6- La Paz, Mexico
In January last year, the US State Department placed "do not travel" advisories on five Mexican states. It means the State Department considers these states to be as dangerous as war-torn countries such as Syria and Yemen. La Paz is the capital of Baja California Sur, and is home to 305,455 people. The city had a homicide rate of 84.79 per 100,000, making it one of the top 10 most dangerous cities in the world. The violence came down in the summer of 2018 due to the increased police presence.
5- Tijuana, Mexico
Another Mexican city to suffer from the gang wars between rival drug cartels. Located in the state of Baja California, Tijuana has a population of 1.8 million. The city is popular among American tourists due to its proximity to California. Homicide in Tijuana has been going up for years. It witnessed 1,463 homicides in the first half of 2018, up 44% from the same period in 2017.
4- Natal, Brazil
Natal means Christmas in Portuguese. This city is popular for its 16th-century Portuguese fortresses. Natal, the capital of Rio Grande do Norte state, has a population of 1.35 million. It has a homicide rate of 102.56 per 100,000. The city witnessed 1,378 murders in 2017. Other violent crimes such as robbery and armed assault are also very common in Natal, the city where warring gangs hold more power than the government officers.
3- Acapulco, Mexico
Acapulco was a beautiful and peaceful resort town on the Pacific coast for decades. But in recent years, gang violence and drug trafficking have made it one of the top 10 most dangerous cities in the world. In February last year, the US State Department warned American tourists against visiting this town. Acapulco has a population of 853,646 and a homicide rate of 106.64 per 100,000 residents.
2- Caracas, Venezuela
Caracas is the capital of Venezuela with a population of about 3 million. This commercial hub has some of the tallest skyscrapers in Latin America. But it is also the most dangerous capital city on the planet with 111.2 murders per 100,000 residents. In recent years, it has become nearly impossible to get a visa to Venezuela due to the high crime rate. Even tourists (un)lucky enough to get the visa are warned beforehand about the crime in the city. It's hard to avoid crimes such as mugging, theft, and armed robbing of vehicles and entire houses.
1- Los Cabos, Mexico
This gorgeous Mexican resort town is the most dangerous place on the planet outside of the combat zones. It used to be a popular tourist destination until a few years ago. But drug cartels, gang violence, and other criminals have ruined its peace in recent years. The crime rate has shot up 500% in just a few short years. Los Cabos was in the international news throughout 2017 and 2018 due to a series of murders.
There are five Mexican cities among the world's top 10 most dangerous cities, making Mexico the most dangerous place out there. Even if you are feeling a bit adventurous, you don't want to include these cities in your bucket list.