Whitney Tilson's email discussing his plans to climb El Cap and training his grip strength.
With my plans to climb the Nose of El Cap later this year, I'm starting to train for it: I joined a rock gym (Steep Rock Bouldering) a few blocks from my house and try to stop by for a half hour of climbing every other day, plus I bought the various exercise devices below.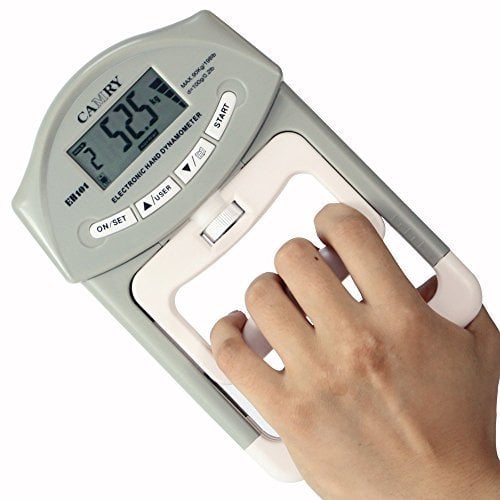 Jim Chanos At Invest For Kids: Short This Tech Company As Profits Slump
At this year's Invest For Kids conference, hedge fund manager Jim Chanos pitched a tech giant as his favorite short idea. Jim Chanos is a Wall Street legend. The president and founder of Kynikos Associates made his name shorting Enron in the 1990s. He has since identified some of the most profitable shorts in the Read More
[REITs]
Q3 hedge fund letters, conference, scoops etc
One key element of climbing is grip strength, so I bought a grip strength measurement meter to measure my progress (pic below; $30 on Amazon). I just tested my right and left hands and they're at 59.2 and 59.5 kg, respectively. I had no idea what that meant, so I Googled it and found the chart below and a different one attached (from Canada) – they're slightly different, but I'm somewhere in the 90th-95th percentile for my age (52). I'll be curious to see how much I'm able to increase this.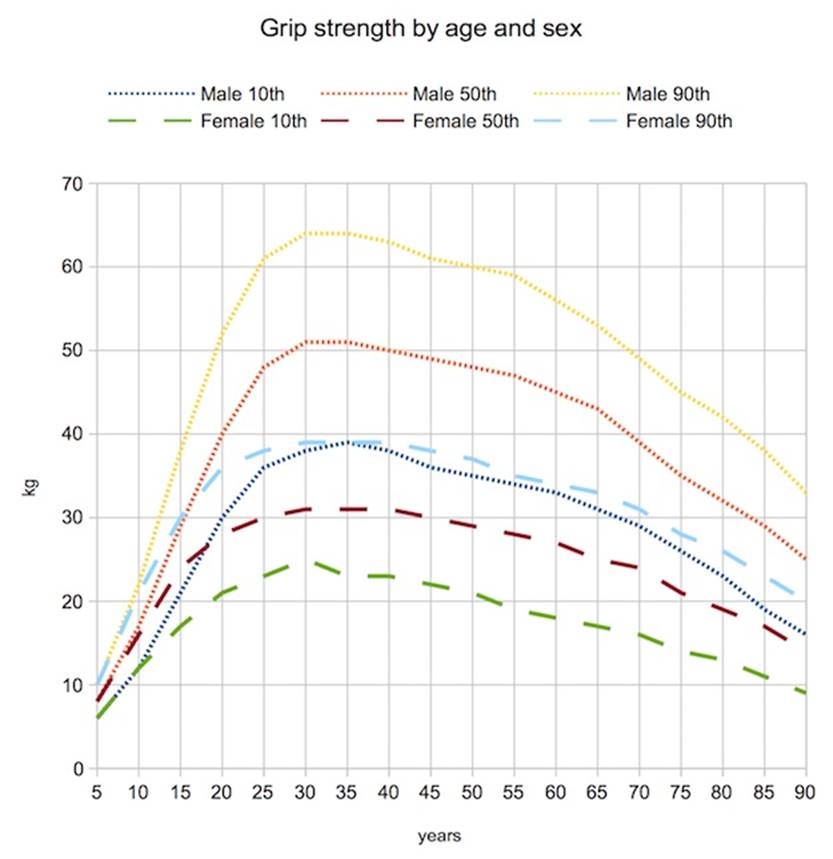 PS—It's fascinating to compare the men's and women's scores – a MASSIVE difference. Basically, top 5-10% women have the same grip strength as bottom 5-10% men.
Reference values for selected percentiles for maximum grip strength (in kilograms), by sex and age, based on reference equations for Canadians aged 6 to 79
Grip strength reference values for Canadians aged 6 to 79: Canadian Health Measures Survey, 2007 to 2013