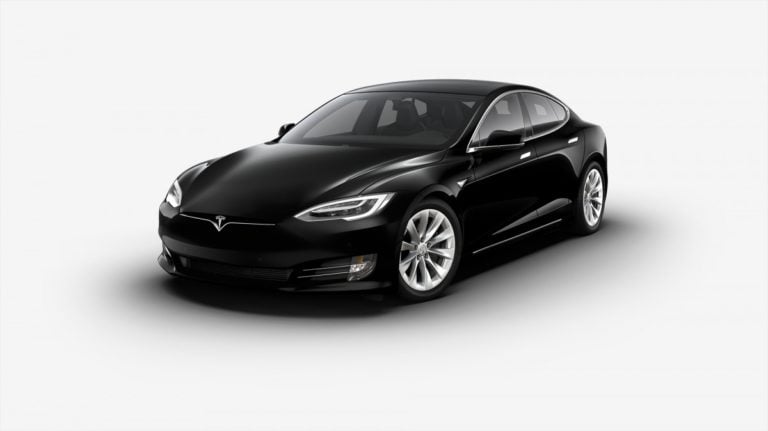 Analysts react to Tesla Inc. (NASDAQ:TSLA)'s 4Q18 Model 3 deliveries miss while Model S/X deliveries were slightly above consensus.

Analysts comment on Model 3 deliveries miss in Q4
Baird Equity Research
Reiterate Outperform rating. Model 3 Deliveries were slightly below consensus, but shares are likely under pressure on an announced $2,000 price reduction, which may exacerbate concerns over moderating demand. Importantly, we continue to believe demand concerns are overblown; we think the company has several levers to drive additional Model 3 sales, including shipping to international markets (expected in February), and introduction of leasing options/lower cost variants. We think deliveries are more than sufficient to support strong quarterly results and we remain buyers.
Fund Manager Profile: Zhang Hui Of China's Southern Asset Management
Historically, the Chinese market has been relatively isolated from international investors, but much is changing there now, making China virtually impossible for the diversified investor to ignore. Earlier this year, CNBC pointed to signs that Chinese regulators may start easing up on their scrutiny of companies after months of clamping down on tech firms. That Read More
Q3 hedge fund letters, conference, scoops etc
Barclays
Deliveries close to consensus, ahead of us and fellow bears – but market likely pivoting to next leg of US demand. Tesla announced 4Q'18 deliveries slightly below expectations with Model 3 deliveries at 63.2k vs. Barclays (54.0k) and consensus (63.7k), and Model S/X deliveries at 27.6k vs. Barclays (27.5k) and consensus (27.3k). Q4 Model 3 production was 61.4k units, and 25.2k units for the Model S/X, in line with company guidance.
..............
While we expect that European sales will help TSLA explain potential lower US deliveries in 1H19 (due to the need to ship cars to meet the European backlog), at some point the bull narrative around 'unlimited demand' may indeed be tested.
Cowen Equity Research
Tesla delivered 63,150 Model 3 vehicles in the quarter, above our 60,000 estimate and below consensus of 63,698. Model 3 vehicles in transit declined from ~8k to ~1k as the company pushed to meet the 12/31 delivery deadline for the full $7,500 tax credit, but production of 61,394 implies that the unsold Model 3 inventory rose from less than 2k to more than 7k vehicles. Despite the car being "sold out" with a reservation backlog, only ~25% of order configurations came from existing reservations during the quarter, suggesting that the bulk of the remaining net reservations, which the company did not disclose, are waiting for the $35k model that was promised, but has yet to be delivered. The company announced that to offset a portion of the tax credit reduction from $7,500 to $3,750, the company would be lowering the U.S. prices for all models by $2k.
Goldman Sachs
Model S/X deliveries came in slightly above our estimates and Model 3 deliveries were inline — with demand for both likely aided by pull forward ahead of the phase out of the Federal US Tax Credit starting 1Q19 (see our note). However, with the release the company did not provide commentary on product demand, and looking at production and vehicles in transit we believe implied inventory for the Model 3 increased to 7k (versus less than 2k in the prior quarter) possibly pointing to more limited sustainable demand at the current price point. Further, production levels disappointed in the quarter — with the Model 3 weekly production achieving an average of 4,700 (versus 5,300 exiting 3Q18 and our estimate of 5,200 per week for 4Q18).
..............
Altogether we thought the delivery numbers came in okay in the quarter, but production came in worse than we expected, and we still have questions on vehicle demand; on the latter, we believe the implied increase in inventory levels for the Model 3 is a concern as TSLA's direct to consumer sales model without added incentives (i.e., the company has not historically put 'cash on the hood' to drive consumer purchases the way most other vehicle manufacturers operate) may be tested quicker than we previously envisioned and could hinder margins. We believe the question of demand as well as the lack of re-affirmation of positive net income and FCF guidance in part contributed to the shares underperformance today in trading.
JPMorgan
Q4 data release has few surprises – prices are reduced as well. Tesla's 4Q18 vehicle production and delivery data were released yesterday, and showed activity in line with our estimates for Models S and X, and somewhat below our expectations for the higher-volume Model 3. Overall volumes were in line with the consensus data that the company gathers and distributes, per the data, but it is worth noting that the distribution of estimates is very broad, and as such, we would discourage investors from assigning too much importance to the consensus numbers. The company also announced an across-the-board price reduction of $2,000 per vehicle, which we believe was the cause of yesterday's stock price decline.
Needham
We maintain an Underperform on Tesla following a miss on overall deliveries, specifically Model 3 falling short of consensuses. Entering into anuncertain demand environment, which is subject to consumer spending and macro/  tariff related concerns, we are cautious of holding names that have a significant amount of leverage and lack of cash flow. The combination of several factors including declining volume, lower margins, debt repayment, plus high valuation, puts TSLA in a uniquely vulnerable position, as we see it.
Miss on Model 3 Deliveries: Overall deliveries slightly missed consensus: 90.7k vs 90.8. Specifically, Model 3 deliveries were effectively inline while Model S/X came up light.
Updated on