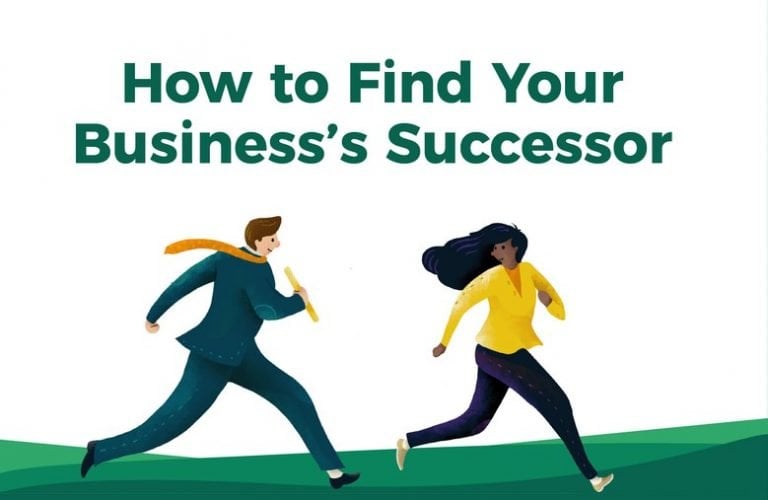 If you're a small business owner, then you know how crucial it is to plan ahead for the survival of your business. From running day-to-day operations to securing cash flow to float your business and cover costs, there is a lot of strategic preparation involved from day one.
One aspect of long-term planning many small business owners fail to consider, however, is having a succession plan. You could think of it as a part of contingency planning, or even a business continuity plan. Whereas contingency planning is used to plan for unexpected or unlikely outcomes for your business, succession planning solely concerns the process of finding your successor.
Star hedge fund macro trader Colin Lancaster warns: Inflation is back
Talk of inflation has been swirling for some time amid all the stimulus that's been pouring into the market and the soaring debt levels in the U.S. The Federal Reserve has said that any inflation that does occur will be temporary, but one hedge fund macro trader says there are plenty of reasons not to Read More
Q3 hedge fund letters, conference, scoops etc
In the event that something happened to you, what would happen to your business? Would it continue to function without you, or would it fold soon after? The latter situation is what succession planning is intended to prevent.
For corporations and large businesses, succession planning is often a task designated to HR departments, and is reserved for important roles within the company, such as C-level executives or upper management. The succession plan lays out a protocol for finding candidates to replace these key members should they suddenly resign, retire, or pass away.
In this way, a company will never be blindsided if its CEO resigns. Theoretically, if a succession plan was properly employed, then the company will follow a protocol laid out in the plan that instructs management how to function until another CEO is found for the role.
Why You Need a Succession Plan
Succession planning can also be used by small business owners as well, though. If you run your business, who will inherit it? Your business partner, a co-owner, or your family? If you fail to specify who your successor is, then it could result in much confusion for everyone involved. To avoid a messy situation, it's crucial to plan in advance.
So, what all goes into succession planning? Here are some of the key considerations to include:
Your successor: If you have a specific successor in mind, you should name them; otherwise, it's anyone's guess as to who should fill your shoes if you are incapacitated or pass away. Naming your successor is extremely important if you run a family business as well. To avoid familial feuds, you should name your preferred successor far in advance and groom them for the role.
Your property: Your business assets will be distributed if you pass away. It's important to structure a buy-sell agreement before this happens so that your business interests fall into the right hands. Typically, you'd want your business interest to be inherited by a co-owner or partner in the company.
Your business type: The type of business you run, be it an LLC or sole proprietorship, will have unique legal requirements that dictate who, how, and when your successor assumes your role. As with any important legal document, you should consult a legal expert so ensure your succession plan is legally binding.
Your unfinished business: You should address any outstanding debts or taxes in your succession plan. How are these financial matters to be handled in your business?
Your benefits: In the event that you retire, will you continue to receive health and retirement benefits? If so, then you should state it in your plan and notify other key members of your business.
The Benefits of Succession Planning
Besides the fact that succession planning is crucial to the long-term survival of your company, what other benefits does it carry? Here are a few to think about:
Improves retention: How? First of all, when you groom internal talent to succeed you, you're giving them an opportunity to grow professionally. This applies to all management positions: By establishing a training and development program for your employees, you win their loyalty as well.
Builds your company culture: When looking for a successor, you want to find someone that will lead the company to bigger and better things. By finding someone who emulates your company's values, you can be sure they will contribute to your company's culture and how it's perceived by outside talent.
Saves on costs: Hiring outside talent costs 7x more than hiring internally for a role. The fact is, internal candidates are familiar with your company, and will take less time and resources to train.
Ensures the survival of your company: 70% of family businesses fail because they do not properly prepare the next generation to take over. It's recommended to plan for your successor up to 20 years before you expect to leave. By hiring and training someone now, you're investing the longevity of your business.
Key Person Insurance
Although it's loosely tied to succession planning, another aspect of long-term worth considering is purchasing key person insurance. A key person insurance policy is a life insurance policy you take on behalf of key members, and you name your business as the beneficiary.
If one of you passes away while the policy is in effect, the payout will cover company expenses until an adequate replacement is found. If the company is crippled and can't operate, then the payout will cover debts, distribute money to investors, and pay a severance to employees as the company closes.
In this way, you ensure that your company is provided for, even if it means shuttering your business.
To learn more about the importance of succession planning and how it can benefit your business, check out Bestow's infographic below:

Infographic source: hellobestow.com