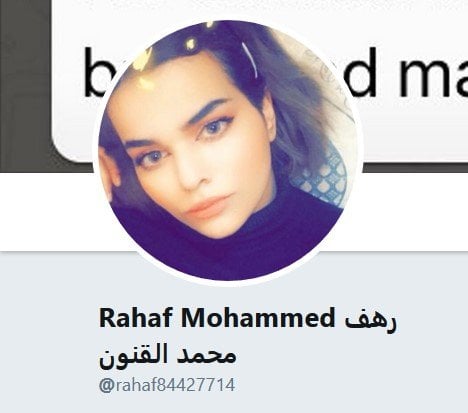 Rahaf Alqunun, a Saudi Arabian woman who barricaded herself in a hotel in Thailand early this week, is seeking asylum after alleging that her family is abusive and wants to kill her. Thai authorities have granted her a reprieve from deportation while the United Nations' refugee agency investigates her claims.
Rahaf Alqunun seeks protection from family in Thailand
The woman arrived in Bangkok on a flight out of Kuwait this past weekend. The 18-year-old said she had a connecting flight from Thailand to Australia, where she intended to seek asylum. Initially, Thai officials attempted to return Alqunun to Kuwait, which is where her family is. However, she refused to get on the plane on Monday, and multiple media outlets report that she barricaded herself inside her hotel room at the Bangkok airport.
Thai authorities allowed Rahaf Alqunun to officially enter Thailand after being held for almost 48 hours at the airport and threatening to deport her. However, the Thai immigration chief later decided not to deport her due to concerns about her personal safety. Multiple media outlets are reporting that she is now under the care of the UN.
Seth Klarman Describes His Approach In Rare Harvard Interview
In a rare interview with Harvard Business School that was published online earlier this month, (it has since been taken down) value investor Seth Klarman spoke at length about his investment process, philosophy and the changes value investors have had to overcome during the past decade. Klarman's hedge fund, the Boston-based Baupost has one of Read More
Alqunun's father and brother reportedly arrived in Bangkok and have asked to speak with her, but activists and officials are concerned about what they might do. So far the UN has not granted permission for the men to see her.
Investigation underway
Rahaf Alqunun remains in Bangkok while the UN Refugee Agency (UNHCR) investigates her claims and processes her application for asylum and refugee status. A spokesperson for the agency said it may take "several days" to process her case and decide what to do next. He also said they are "very grateful" that Thai officials didn't send her back to Saudi Arabia against her will.
Lawmakers and activists from other countries are also following Alqunun's case carefully. According to multiple media reports, the U.S.-based Human Rights Watch is urging officials in Australia to grant her access and asylum in the country.
The organization's Australia director said the nation has previously expressed concerns about the rights of women in Saudi Arabia, so she believes the Australian government should step in. Australian officials have said they are monitoring her case as well.
Report from inside Alqunun's hotel room
Officials in Saudi Arabia denied reports that they had requested that Alqunun be extradited. She has said that she believes she will be arrested if she is forced to Saudi Arabia. However, a spokesperson for Riyadh tweeted that the kingdom "considers this issue a family matter."
Rahaf Alqunun said she ran from her family because she has renounced Islam. She has been tweeting updates on her situation since the conflict began. An ABC journalist who was barricaded with the teenager inside her hotel room reports that the girl said she "was terrified" when Thai officials tried to force her onto a flight back to Kuwait.
Even though Saudi Arabia denied reports of involvement in Alqunun's plight, the teen told ABC's Sophie McNeill that upon her arrival in Bangkok, a Saudi diplomat met her at the airport and convinced her to turn over her ticket and passport, claiming he would get a visa for her. She then barricaded herself in her hotel room and demanded to speak with the UN's refugee office when she realized it may have only been a trick.
While barricaded with Rahaf Alqunun inside the hotel room, McNeill said it was clear that Thai officials "would do everything they could" to get her on the flight back to Kuwait. They even brought a representative from Kuwaiti Airways to the hotel, but she refused to leave her room.
ABC compared Alqunun's case to that of 24-year-old Dina Ali Lasloom, a Saudi Arabian woman who tried to gain asylum in Australia in 2017. After landing in Kuwait from Manila, she recorded a video message asking for help, and the video then sparked a campaign on social media. However, despite her pleas for help, she was sent back to Riyadh and hasn't been heard from since.
Updated on