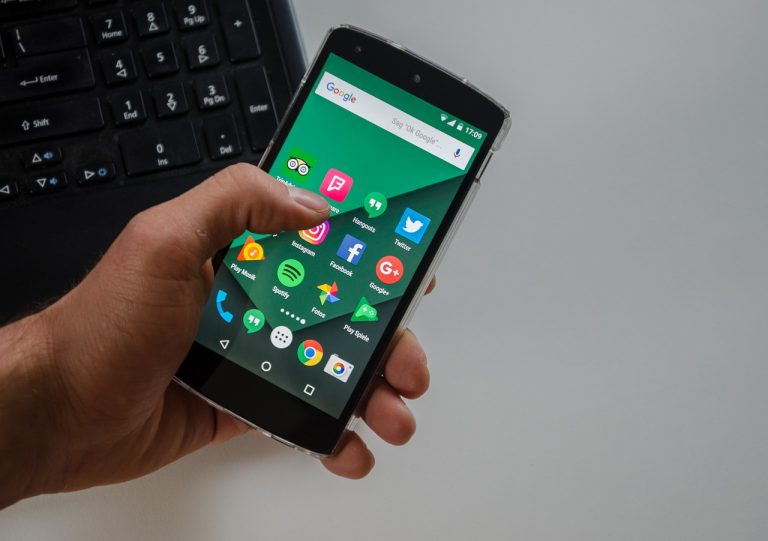 Following several user data controversies, calls to delete Facebook has grown louder than ever. But, some Samsung phone owners are unable to delete the Facebook app even if they wanted to.
Samsung phone users unable to delete Facebook app
This issue was first raised by a Bloomberg report saying certain Samsung phone owners are finding it difficult to uninstall the app. Though some Samsung phone users were able to disable the Facebook app, they were unable to delete the app.
Such Samsung phones only present the users with options to "Disable" and "Force Stop" the Facebook app. Usually, there is an "Uninstall" option in place of Disable. Many Samsung phone users have raised the said issue on social forums.
Robinhood 2021 Conference: Cathie Wood discusses her investment process with Lee Ainslie [Exclusive]
ARK Invest is known for targeting high-growth technology companies, with one of its most recent additions being DraftKings. In an interview with Maverick's Lee Ainslie at the Robinhood Investors Conference this week, Cathie Wood of ARK Invest discussed the firm's process and updated its views on some positions, including Tesla. Q1 2021 hedge fund letters, Read More
"Unfortunately some Samsung devices come with Facebook preinstalled so it's treated as a system app. If that's your case the only option is to disable the app in settings – apps – all," one user said on Android Central forum.
Why can't I delete #facebook #app from my #samsung #phone anyone? #techsupport ? pic.twitter.com/WOlYRsZz4d

— benn achilleas (@mrbennbenn) December 22, 2018
Bloomberg's report also throws light on how little a user has control over the pre-installed apps. Almost all the phones come with some pre-loaded apps like email, messenger or other utilities. But, lately some phone makers have also been pre-loading apps like Facebook, Twitter, Amazon, YouTube and more.
The Facebook app comes pre-installed on several Samsung phones. Also, the Korean firm has released several apps that link the handset to Facebook. For instance, Samsung Mobile requires access to certain information on you and your friends on Facebook, including photos, religious preferences, and political views. The Galaxy S4 app also gathered user's info on Facebook, including birthdays, photos, videos and more, notes Fossbytes.
In theory, a smartphone user has full control over their handset, removing or adding the apps they like. But some apps can't be uninstalled. Facebook is also one such app on some of the Samsung phones. There is no clear information on how many Samsung and non-Samsung phones come with the preloaded Facebook app.
Is disabling Facebook app enough?
As of now, there have been no clarifications from Facebook and Samsung on the development. But, the Korean firm told Bloomberg that after users disable the pre-installed Facebook app it does not run anymore. Facebook, on the other hand, says that the disabled version of the app is similar to the deleted one as it can't collect any data or send any information back to Facebook.
Further, some experts also say that the pre-installed Facebook app is only a shell or a placeholder for when the handset receives the real Facebook app.
However, nothing is believable when it comes to Facebook. In the past also, Facebook and its executive have been caught giving misleading statements on the amount of data that it collects on users. Moreover, several incidents in the past have raised questions on Facebook's integrity.
Last month, a report from The New York Times claimed that the social networking giant gave some companies like Netflix, Spotify and Microsoft more access to user data than it claimed. In the same month, Facebook revealed a bug that exposed photos of about 6.8 million users to outside developers.
And, in September, a vulnerability in the "View As" button affected 50 million users. Hackers used the vulnerability to steal names, email addresses, phone numbers and other information on about 29 million users.
So, despite Facebook assuring that deactivated apps are similar to uninstalled apps, one needs to be cautious.
Has Facebook survived data privacy woes?
Facebook, however, seems to have survived the recent privacy scandals. A recent survey suggests that engagement on Facebook is stabilizing. The survey by Baird of 1,500 U.S. internet users found a marginal improvement in Facebook user engagement in the fourth quarter.
It marks the third consecutive quarter of improvement in the user engagement following a drop in early 2018. About 36.5% of the respondents indicated that they spent the same or more time on Facebook in the fourth quarter, an increase of 1% from the third quarter.
Baird analyst Colin Sebastian reiterated their outperform rating and a price target of $195 on the Facebook stock. "While we were more cautious through 2018, we are incrementally positive as trust and usage likely stabilize/improve this year," the analyst said in a note to clients.
Facebook stock has dropped by about 36% from its peak of $218.62 on July 25. The Data Analytica privacy scandal, which surfaced in February, hit the stock the hardest. The stock is currently trading above $142.