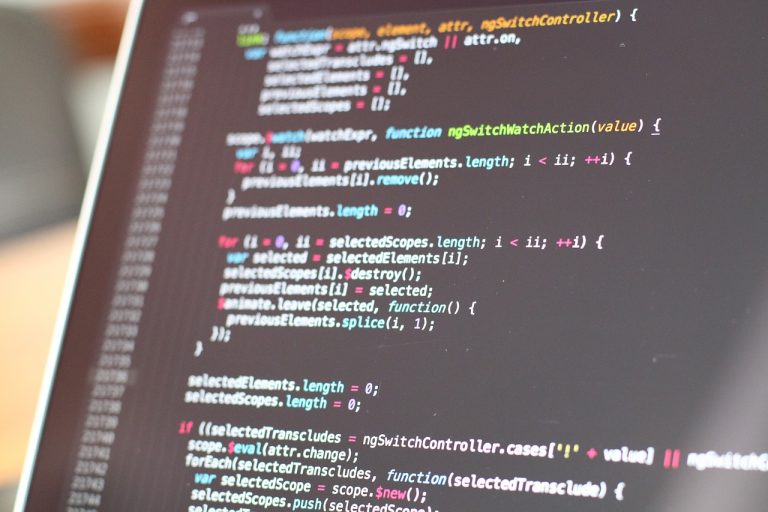 To some non-geeky folks, monitoring a website sounds like a boring job. And it is. Imagine frequently loading your website or any website hundreds of times a day just to check if it's still online.
Thankfully, there are better ways to do it. And you'll check your site thousands of times a day effortlessly. But before we go into that, why should anyone think of monitoring their website in addition to other aspects of running a business? Here are four reasons:
Q3 hedge fund letters, conference, scoops etc
Exclusive: Millennium Reports Its Highest Return In 20 Years As Firm Boosts Hiring
Millennium USA was up 25.9% net for 2020, its highest full-year return of the last two decades. The return also exceeds the fund's annualized average net returns over three, five, and 10 years and since inception. Q4 2020 hedge fund letters, conferences and more High-quality returns In their 2020 annual letter to investors, which was Read More
1. It's easy to do it
I know, sometimes it doesn't sound cool to do stuff just because it's easy. For example, you shouldn't steal just because it seems the easier thing to do at any time. Then there's a widely accepted quote like "good things don't come easy"  which also discourages easy stuff.
Website monitoring in this era is only easier because of advances in technology. You don't need to install any software on your computer, learn coding, or even hire an IT person to help. All you need to do is just set up a monitoring service, go about your normal business, and only act when you receive a notification that your website is offline or has technical glitches.
A tool like Pingdom, long known for its use as a website speed checker, can also give you website status alerts, to enable you respond to issues as they arise. But more on that later.
Without  online tools, monitoring your website for 24 hours a day, 7 days a week will steal time from other important business activities. Or if you prefer delegation, it will be too expensive to have different employees run shifts just to monitor your website. Also, even if you have the ability to monitor your website round the clock and it's online in your region, it doesn't mean it is online elsewhere.
2. You can quickly detect bottlenecks
Swift detection of some life-threatening medical conditions can save lives. Similarly, quick detection of some website glitches can save your business, especially if it is a completely online business.
When website downtime is not detected quickly, your website becomes susceptible to hackers. Apart from running a business in the post-GDPR era, where you may face fines, customers distrust companies who lose their personal information to hackers.
A recent study shows that 60% of small companies go out of business within six months of a cyber attack. Grim statistics indeed, but there's more.
Customers will reward you if you can keep their personal information safe. An Accenture research reveals that 85% of customers are loyal to brands that safeguard and protect the privacy of their personal information, and most of them spend more with the brands and companies they're loyal to.
3. All websites eventually have issues
No matter how perfect your websites runs right now, what will go wrong will go wrong aka Murphy's law. It's better to avoid a careless it-can't-happen-to-me attitude because nobody wishes or hopes to experience difficulties with their website, especially when it's such an important part of their business.
Monitoring your website enables you to easily discover if some bloated files are making it load slower than they normally would. It's important because page speed is a Google ranking factor and you're better off with having a page load time of two seconds or less.
Your host probably promised you 99.9 percent uptime before you signed up to their service--but the reality is often different. Even the biggest sites on the web like Google, Facebook, Amazon are not up 100 percent of the time. Site monitoring enables you decide if staying with your current host is a good idea or you're better served by changing hosts.
Websites experience downtime for so many reasons including but not limited to plugin malfunction, sudden traffic spike, malware, or your web host. Regardless of what causes it, you'll respond effectively and take control during an outage when you monitor your website.
4. It increases credibility
What will do feel if you visit a site for the first time but the site is down, especially if you came via a Google search? If you're anything like me, I presume you'll go back to the search engine results page (SERPS) and click on an alternative site. Subsequently, unless I have a terrible experience with the second site, I'll likely keep going there for future business.
That's for just a one-time, first impression experience. Think how you'll feel if you monitor your website and discover that your site is only up 85 percent of the time. Stuff of nightmares.
You can only imagine what such frequent outages does to your business' reputation. I wouldn't trust a business who can't keep their website up and running. Other customers may be thinking, especially for cloud-based services, "what if I have an urgent need to use their service but their site is down?"
There's stiff competition out there. Don't give customers reasons to leave your site because of low uptime or frequent outages. Monitor your website. Watch out for interruptions. Your business will boom, and your customers will thank you for it.