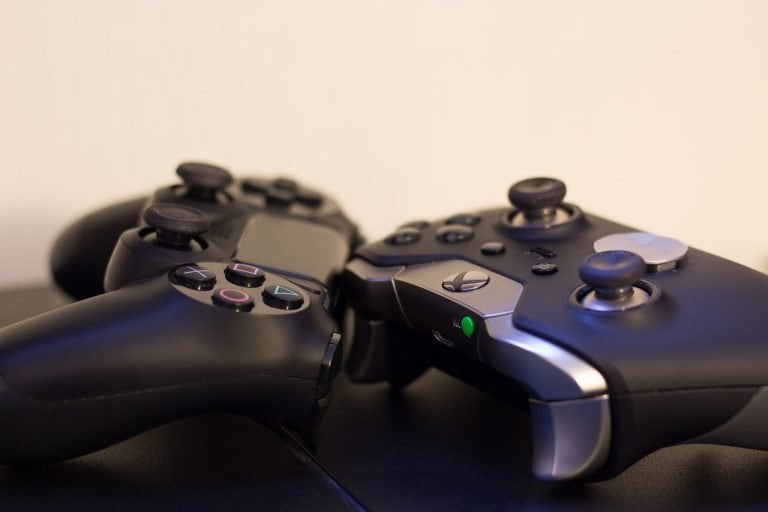 For many years, the PlayStation and Xbox have been the go-to consoles for serious gamers, but a newcomer wants to change that. The maker of the Mad Box aims "to raise the bar, substantially" when it comes to gaming consoles by releasing "the most powerful console ever built." It seems war has been declared on the PlayStation 5 and the Xbox Two.
Mad Box announced via Twitter
Slightly Mad Studios CEO Ian Bell captured the intrigue of the gaming industry with these tweets on Wednesday:
The Mad Box is coming.

Why The Term 'Value Investing' Is Redundant

What does value investing really mean? Q1 2021 hedge fund letters, conferences and more Some investors might argue value investing means buying stocks trading at a discount to net asset value or book value. This is the sort of value investing Benjamin Graham pioneered in the early 1920s and 1930s. Other investors might argue value Read More

— Ian Bell SMS (@bell_sms) January 2, 2019
What is the Mad Box? It's the most powerful console ever built… It's literally 'Mad'… You want 4k, you want VR at 60FPS? You want a full engine for free to develop your games on it? You have it.

— Ian Bell SMS (@bell_sms) January 2, 2019
Variety contacted him for an interview, and Bell shared more details about his Mad Box, which will likely face off with Sony's PlayStation 5 and Microsoft's Xbox Two. He explained that the console will begin shipping in about three years, and it will support "most major VR headsets," including upcoming models. He also compared the specs of the Mad Box to "equivalent to a 'very fast PC 2 years from now.'"
A key spec for the Mad Box
Bell also said they're currently negotiating with component manufacturers, so they can't reveal many details about their upcoming console. However, they do have the basic designs and some specs ready.
A Twitter user responded to Bell's tweet, questioning his remark that the Mad Box will offer 60 frames per second in virtual reality and asking if Bell actually meant 90 frames per second. Bell clarified that he did mean 60 frames per second, but that rate was "per eye." Variety questioned him about the frame rate further, and he cleared up the confusion by saying that it will actually be 120 frames per second.
He also said they plan to support games from all developers, including both old and new titles. He emphasized that the Mad Box will be a standalone console and suggested that the new games it will support might benefit from the company's "completely free development engine."
He also downplayed the idea that there might be any exclusive titles for the console, which runs against a key strategy expected to continue with the PlayStation 5 and Xbox Two. He said Slightly Mad Studios is in favor of more competition within the gaming industry.
Slightly Mad Studios builds on prior success
Slightly Mad Studios isn't necessarily a household name, especially in most parts of the world. However, it's not entirely a newcomer. The London-based gaming company has been in existence since 2009, and its team was behind the award-winning Project CARS franchise. The company's website claims that its MADNESS Engine supports the world's "most advanced simulation games." Other titles to the developer's credit include Need for Speed Shift, Shift 2 Unleashed, and the GTR franchise.
Based on the success enjoyed by the developer so far, it isn't surprising that Bell said they have "multiple investors already offering the required funding" to bring the Mad Box to the market. He added that for now, they're looking at "standard partial ownership investment deals."
Bell didn't have anything to say about the price of the Mad Box, except that it will be priced competitively with competing consoles, which presumably include the PlayStation 5 and Xbox Two. He also didn't have any images of early designs for the console, but he expects to have some in four to six weeks.
How will the Mad Box compare to the PlayStation 5 and Xbox Two?
For now we have only rumors about the PlayStation 5 and Xbox Two, so it's unclear what the Mad Box might have to offer beyond those rumors.
We could hear more about the PS5 toward the middle of this year ahead of a full reveal at the PlayStation Experience event, although previous rumors pointed to 2020 as being the more likely launch year for the console. Sony announced in November that it was skipping this year's E3, which triggered speculations about an earlier PS5 release. We also heard in November that the PlayStation 5 could be priced around $500 and feature an eight-core CPU.
Rumors about the Xbox Two seem to a bit more specific for now. It was reported in December that there were two code-names for the Xbox Two console: Anaconda and Lockhart. Reports so far point to a 2020 release for the next-generation Xbox. Thus, it sounds like both the PS5 and the Xbox Two could land on the market well before the Mad Box. Regardless of when these three consoles arrive, the newcomer will certainly face an uphill battle against the two long-established console lines.