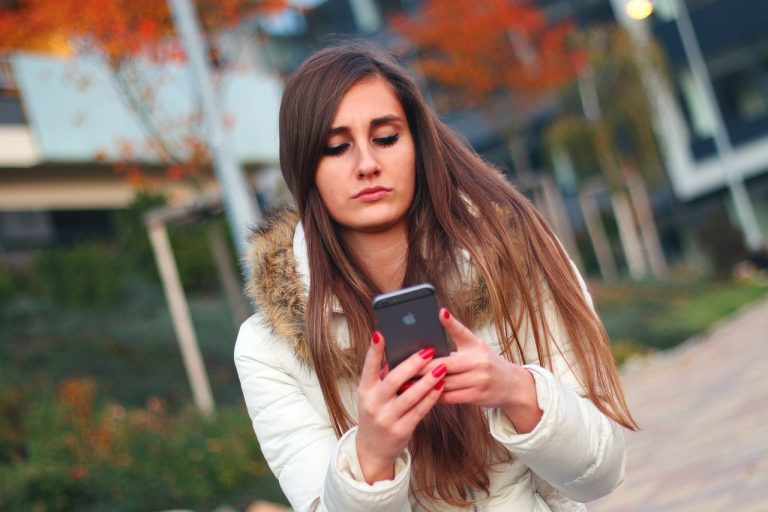 The so-called "iPhone 7 loop disease" has been a known issue for quite some time now, and the number of users reporting the issue continue to grow. Even though it is a widespread issue on both the iPhone 7 and iPhone 7 Plus, Apple hasn't accepted responsibility for it. Thus, getting the devices repaired is costing users a lot.

What is iPhone 7 loop disease?
iPhone 7 loop disease is named after a similar problem called "touch disease," and it includes a set of audio-related bugs. Even though it is primarily an audio-related bug, it has the potential to render normal functions useless.
Users with devices which display iPhone 7 loop disease will notice poor audio quality like crackling sounds or unusual audio and speaker behaviors. They may also face issues with phone calls, like microphone problems or the other person not able to hear you.
[Exclusive] ExodusPoint Is In The Green YTD Led By Rates And EM/ Macro Strategies
The ExodusPoint Partners International Fund returned 0.36% for May, bringing its year-to-date return to 3.31% in a year that's been particularly challenging for most hedge funds, pushing many into the red. Macroeconomic factors continued to weigh on the market, resulting in significant intra-month volatility for May, although risk assets generally ended the month flat. Macro Read More
The issue also renders the speakerphone button inaccessible or grayed out during the phone call. Some audio-based apps like Voice Memos may also be inaccessible. The problem also slows down or sometimes freezes the device. Many users also report that their iPhone is getting stuck during boot-up.
"Another thing I have picked up is that there is no sound from the speaker when I make any call, and the person can't hear me on the other side as well. I can make calls thru my vehicle's stereo via Bluetooth but the speaker is still grayed out even though both parties can hear each other as normal," one affected user said on Apple's forums.
Users have been reporting iPhone 7 loop disease for a long time, and the number of complaints has grown significantly over the last year or so. It might suggest that, like with touch disease, loop disease could be an aftereffect of the device and its components aging.
Can it be repaired?
As of now, it has not been determined whether iPhone 7 loop disease is a software or hardware issue. Some users say they were able to fix the issue by resetting the settings and adjusting the volume settings. However, for most, such workarounds don't work, which suggests it could be a hardware-based issue. In fact, one repair shop told Consumer Affairs that the issue is related to the audio chip on the iPhone's motherboard coming loose.
If your iPhone 7 or 7 Plus is experiencing these kinds of issues, then you should first try the software workarounds, like updating to the latest iOS version, performing a hard reset, or adjusting the audio settings. If the issue persists, then it probably is a hardware flaw, and you will have to get it repaired.
However, repairing the device is not cheap. Getting loop disease fixed can cost you anywhere from $79 to $300, or you can get it repaired for free if your device is under warranty or AppleCare+.
Does Apple know about it?
Apple acknowledged the microphone issue with some iPhone 7 and 7 Plus models running on iOS 11.3 in May 2018. However, the company didn't admit the issue publicly, but rather, in an internal document sent to Apple Stores and Authorized Service Providers.
"Some customers might report that after they've updated to iOS 11.3, the microphone on their iPhone 7 or iPhone 7 Plus doesn't work and the speaker button is grayed out when they make or receive a call," the document read. Apple's document also offered guidelines for fixing the issue.
According to MacRumors, which obtained the document, Apple Stores and Authorized Service Providers completed these repairs free for some time. However, starting in July 2018, the free repairs ended abruptly, and Apple Store and Support employees even refused to admit that Apple ever released instructions for dealing with the loop issue.
Meanwhile, users continue to post complaints about iPhone 7 loop disease. Some affected users claimed on MacRumors' forums and Twitter that Apple's out-of-warranty repair fee for this issue is over $300 in the United States.
so ios 12 broke all of my iphone 7's microphones and apple wants $320 to replace it… what do i do

— michael (@meantomatoes) December 6, 2018
The issue is now so widespread that it has attracted the attention of lawyers who are planning to initiate a class-action lawsuit against Apple over the iPhone 7 loop disease. Apple is known for having great customer service, but for some reason, it is ignoring the issue this time. Hopefully a class-action lawsuit will help get some response from the company.
Updated on