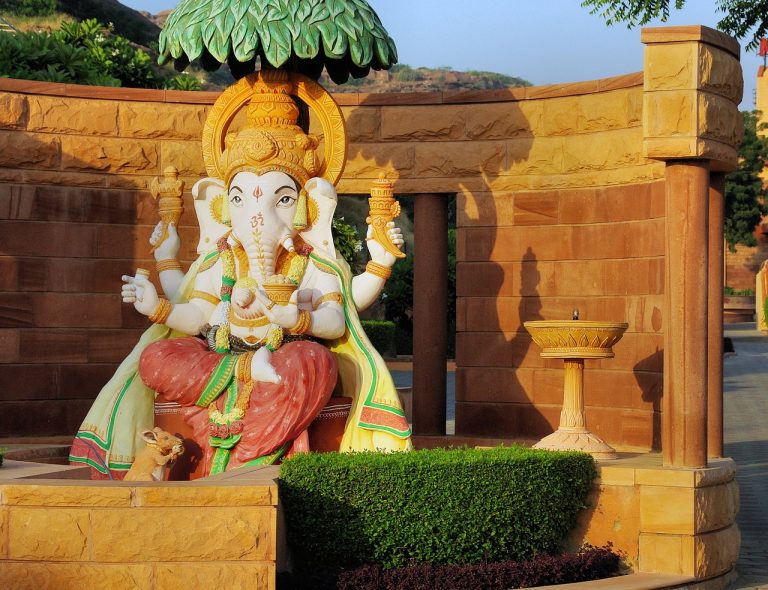 "The head of a southern Indian university cited an old Hindu text as proof that stem cell research was discovered in India thousands of years ago. G Nageshwar Rao, vice chancellor of Andhra University, also said a demon king from the Hindu religious epic, Ramayana, had 24 types of aircraft and a network of landing strips in modern day Sri Lanka," reads a BBC article detailing the unscientific claims made at the annual Indian Science Congress.
"Another scientist from a university in the southern state of Tamil Nadu told conference attendees that Isaac Newton and Albert Einstein were both wrong and that gravitational waves should be renamed 'Narendra Modi Waves'. Dr. KJ Krishnan reportedly said Newton failed to 'understand gravitational repulsive forces' and Einstein's theories were 'misleading,'" the article continued.  The Indian Scientific Congress Association quickly attempted to distance themselves from the comments expressing "serious concerns" at the "utterances."
Also during the conference geologist Ashu Khosla said that Hindu god Brahma 'discovered dinosaurs' and documented their existence in ancient Indian scriptures during his presentation on Sunday at the conference.
Macro Hedge Funds Earn Huge Profits In Volatile Macro Environment
With the S&P 500 falling a double-digit percentage in the first half, most equity hedge fund managers struggled to keep their heads above water. The performance of the equity hedge fund sector stands in stark contrast to macro hedge funds, which are enjoying one of the best runs of good performance since the financial crisis. Read More
"We don't subscribe to their views and distance ourselves from their comments. This is unfortunate," Premendu P. Mathur, General Secretary of Indian Scientific Congress Association, told the AFP news agency.
History Of Similar Claims In India
In October 2014, Indian Prime Minister Narendra Modi claimed cosmetic surgery and reproductive genetics were practiced in India thousands of years ago. "We all read about Karna in the Mahabharata. If we think a little more, we realise [sic] that the Mahabharata says Karna was not born from his mother's womb. This means that genetic science was present at that time. That is why Karna could be born outside his mother's womb," The Guardian reported. "We worship Lord Ganesha. There must have been some plastic surgeon at that time who got an elephant's head on the body of a human being and began the practice of plastic surgery," the Prime Minister would continue when speaking about plastic surgery.
In January 2017 BJP politician and Rajasthan Education Minister Vasudev Devnani made a false claim concerning cows, "Gai ekmatra prani hai jo oxygen grahan karta hai, aur oxygen hi chodta hai (the cow is the only animal that takes in oxygen and also releases oxygen)," he said according to India Today. "There is a need to understand the scientific significance of the cow and ensure that the message reaches all people", the minister also stated.
Of note, cows do not exhale oxygen.
Updated on