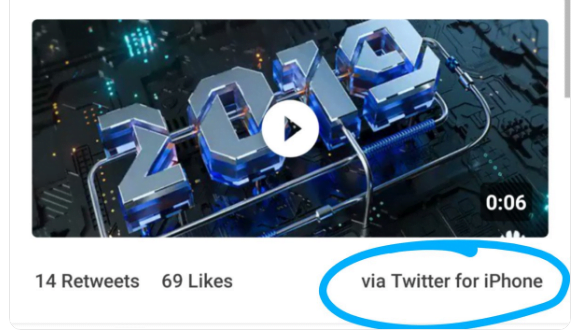 Huawei tweeted on New Year's Day to wish all its fans a happy 2019, but the tweet turned into an embarrassment for the Chinese company because it was sent from an iPhone. Now reports suggest Huawei has punished the employees responsible for the tweet from an iPhone.
Why did Huawei use an iPhone to tweet?
Huawei reportedly demoted and slashed the pay of two employees after someone tweeted from an iPhone on the company's official Twitter account. In the memo, which was seen by Reuters and Bloomberg, Corporate Senior Vice President Chen Lifang said the tweet sent from an iPhone had damaged the Huawei brand.
According to the memo dated Jan. 3, the two employees were demoted, and their monthly salary has been slashed by 5,000 yuan (about $728). Further, the pay rank of one of the employees has been frozen for 12 months.
This Tiger grand-cub was flat during Q2 but is ready for the return of volatility
Tiger Legatus Master Fund was up 0.1% net for the second quarter, compared to the MSCI World Index's 7.9% return and the S&P 500's 8.5% gain. For the first half of the year, Tiger Legatus is up 9%, while the MSCI World Index has gained 13.3%, and the S&P has returned 15.3%. Q2 2021 hedge Read More
The memo also reveals the reason the tweet was posted via an iPhone. The error occurred after Huawei's external social media agency encountered issues with its virtual private network (VPN), which allows it's employees to access Twitter from within China. Many foreign websites, including Twitter, are blocked in China, but people bypass the firewall using VPNs. As a workaround, Huawei's partner agency used an iPhone with a foreign SIM card to send the tweet. The memo adds that the tweet sent via an iPhone exposed "flaws in our processes and management."
Huawei's New Year's Day tweet quickly went viral on the internet. Although the company was quick to delete the tweet, a screenshot of it was mocked widely across Twitter. Even the comments in the replacement tweet, which was sent from the account named "Twitter Media Studio," are mostly related to the original tweet.
Why tweeting from an iPhone was especially embarrassing for Huawei
Although it is not new for smartphone makers to use devices made by their rivals, this was a major embarrassment for Huawei. CFO Meng Wanzhou was recently arrested in Canada at the request of the U.S. government on charges that she violated U.S. sanctions against Iran. She could face up to 30 years in prison.
The Chinese government retaliated by arresting about 13 Canadians. The U.S. State Department has now issued a warning against traveling to China. The department fears Chinese authorities may arrest Americans for no real reason.
"Exercise increased caution in China due to arbitrary enforcement of local laws as well as special restrictions on dual U.S.-Chinese nationals," the agency's warnings state.
Chinese companies are also reportedly encouraging employees to boycott the iPhone and buy Huawei phones instead. Reports suggest companies are offering discounts and subsidies to encourage employees to use Huawei devices. Some are even reportedly threatening employees with pay cuts and job losses if they continue using an iPhone.
Huawei's core business is also facing problems. The company's smartphone business may be growing, but the future of its telecom equipment unit is uncertain. Huawei is the second-biggest smartphone vendor with a 14.6% market share in the third quarter of 2018, according to IDC. However, its telecom equipment venture is facing backlash from Australia, Canada, New Zealand, the U.K. and the U.S. These countries have reportedly banned all equipment purchases from Huawei and its fellow Chinese firm ZTE. Other countries, like Japan, may also enforce such a ban.
Samsung did something similar
Huawei's punitive actions against employees are not the only such incident of a tech firm using stern measures against employees. Samsung reportedly sued its Russian brand ambassador Ksenia Sobchak for being caught in public using an iPhone X instead of the phone she was supposed to promote.
Agreements with brand ambassadors usually prohibit them from using competing products in public, but during a television interview, Sobchak was seen using an iPhone X.  Although Sobchak tried to hide the iPhone under a piece of paper, the evidence was strong enough to prove that the device was an iPhone X. She has allegedly been seen using an iPhone X at other appearances in the past as well.
Due to such sightings, the Korean firm reportedly sued Sobchak for 108 million rubles (approximately $1.6 million). Currently it is not known how the legal battle between the two is developing or if it has concluded or been settled.