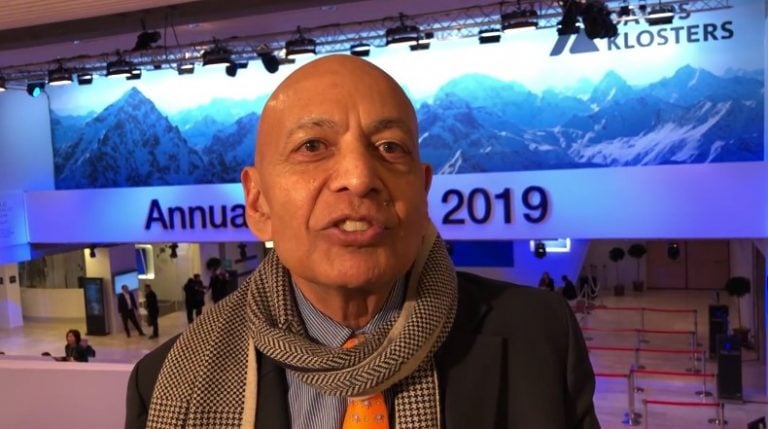 Welcome to the new era of Globalization 4.0. Whom does it help, and how? Or, does it simply ring alarm bells? Anil K. Gupta, management professor at the University of Maryland's Robert H. Smith School of Business, spent much of the past week in Davos, Switzerland, pondering Globalization 4.0, as an invitee of the World Economic Forum at its annual meeting.

Gupta, the Michael Dingman Chair in Strategy and Globalization and ranked by Thinkers50 as one of the world's most influential management thinkers, is a Davos regular. He's been studying and writing about globalization for 30 years.
Q4 hedge fund letters, conference, scoops etc
How A Weakening PE Market Serves As Another Sign Of A Weakening Economy
Amid the turmoil in the public markets and the staggering macroeconomic environment, it should come as no surprise that the private markets are also struggling. In fact, there are some important links between private equity and the current economic environment. A closer look at PE reveals that the industry often serves as a leading indicator Read More
"Globalization 1.0 started when entities such as the British East India Company went global in the search for markets and raw materials," Gupta said, speaking at the sidelines of the annual forum.
Globalization 2.0 began around 1980, he says, as manufacturers in the United States and other advanced economies began outsourcing work to Asian countries.
Globalization 3.0 commenced in the 1990s with the globalization of R&D, or research and development, as companies like IBM, Microsoft and GE built R&D centers not just in their home countries, but also in a small number of selected places around the world such as Cambridge, Shanghai and Bangalore.
Now is the era of Globalization 4.0, fueled by the ubiquitous and rapid spread of digital technologies. It's an era that is affecting, permeating and transforming all of the first three layers of globalization, and transforming the nature of ties among countries.
But it might not be the impact you think. Although many analysts suggest that the new globalization is characterized by sluggishness — or "Slowbalisation" as the cover story in the latest issue of Economist charges — Gupta says that's highly inaccurate.
"I think that's absolute and total baloney," he says. "What has happened is that global connectedness is not only strong, it's getting stronger. It's global connectedness by trade in physical goods that is slowing down. But economies are becoming increasingly connected by trade in services, by capital investment, and most importantly by movement of data including knowhow. These types of linkages are substituting for the decline in linkages via trade in goods."
He adds that, according to estimates by the global consulting firm McKinsey, cross-border flows of data now make a greater contribution to worldwide gross domestic product than trade in physical goods.
"The last thing we should do," he says, "is to bemoan the decline of trade in physical goods. Yes, the old globalization is dying. Yet, long live globalization, the new era of digital globalization."
Need an example of the new globalization? Look at Tesla, Gupta says. The car company headed by Elon Musk recently announced it would open a gigafactory in China to build its cars, rather than importing the vehicles from elsewhere. It makes sense in the new globalization. Why build cars for the Chinese market in the U.S. or elsewhere and then export the cars to China? Even if China had zero tariffs on imported cars, it'd be counterproductive to incur unnecessary shipping and logistics expenses.
"It would not make sense for Tesla to be exporting cars to China – that would be trade in goods. Rather, the smarter strategy is to build a gigafactory in China and export data, technology, and knowhow from the U.S. to China."
Other examples? Netflix, Amazon Video, HBO, Facebook, WhatsApp, Instagram, Android. Each company operates globally via digital transfer of data, not the movement of goods. Of course, digital technologies are also making the traditional trade in physical goods more efficient, with things like paperless customs clearance and the use of blockchain technology to manage insurance contracts.
"Is globalization 4.0 good? I think the answer to that depends very much on which countries we talk about," he says.
In wealthier economies, it means slower growth, he says. In the new era, the highest returns are returns to knowledge, with "superstar firms" becoming global giants and paying their "superstar employees" staggering sums of money. "At the same time, the returns to labor are going down," he says. "In the rich economies, these trends leads to growing income and wealth inequality. As we all know, that is pretty nasty social and political brew."
In emerging markets however, Gupta observes, the vast majority of the population has historically had no real connections to the financial sector, or to education or to health care. It is here where we see the biggest payoffs from Globalization 4.0. "As that bottom of the pyramid – or even the middle of the pyramid – gets connected to the rest of the world, to online education, to telemedicine, to health care apps, to fintech apps, the world opens up for these hundreds of millions of people."
"On the whole," he says, "Globalization 4.0 is a net plus for the global economy. Because, hey, 80 percent of the world's population lives in emerging markets, and 40 percent of the world's GDP is in emerging markets."
"But, at the same time, Globalization 4.0 is not necessarily good for all counties," he adds. "With the pluses and minuses for different segments of society in the rich economies, it's crucially important that that every one of us tries to do something about the nasty effects."
Related video: Anil K. Gupta on Globalization 4.0, from Davos.
Article by Smith Brain Trust, University of Maryland's Robert H. Smith School of Business
Updated on