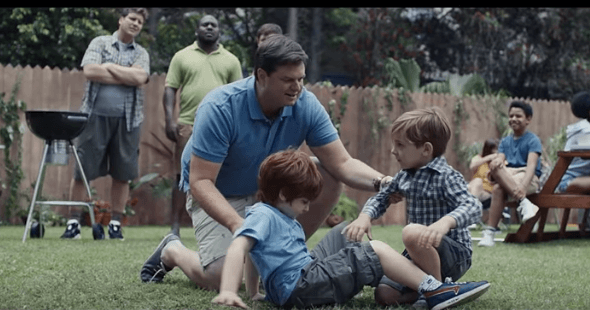 Gillette recently launched a #MeToo-focused marketing campaign. As expected, Gillette's #MeToo campaign became an instant hit, but it also sparked debate and controversy over the intent of such a marketing campaign.
What is Gillette's #MeToo campaign?
For about three decades, Gillette has promoted its products with the tagline "The Best a Man Can Get." Now Procter & Gamble, which owns the Gillette brand, is running a new ad entitled "We Believe." In addition to challenging the image of masculinity the brand has long promoted, this new campaign has also ignited a debate over gender and cultural branding.
Gillette's #MeToo campaign came with the title "Bullying. The #MeToo movement. Toxic masculinity." The ad showed men of multiple races and ages looking at themselves in the mirror. The ad's narrator asks, "Is this the best a man can get?" and shows images of sexual harassment, sexist behavior, aggressive male behavior and bullying.
DG Value Adds 36.4% YTD As Distressed Stocks Surge
Dov Gertzulin's DG Capital is having a strong year. According to a copy of the hedge fund's letter to investors of its DG Value Partners Class C strategy, the fund is up 36.4% of the year to the end of June, after a performance of 12.8% in the second quarter. The Class C strategy is Read More
"Boys will be boys"? Isn't it time we stopped excusing bad behavior? Re-think and take action by joining us at https://t.co/giHuGDEvlT. #TheBestMenCanBe pic.twitter.com/hhBL1XjFVo

— Gillette (@Gillette) January 14, 2019
The ad then shows positive examples, like men stepping into to prevent such behaviors in public. The ad then displays this new tagline: "The Best Men Can Be." Overall, the campaign stresses making society better by holding men accountable for all toxic masculine behaviors.
Many praised the campaign, but many others rejected it altogether. Some even went so far as to say that the brand is now dead to them. The ad has been viewed over 9 million times on YouTube. It has about 210,000 likes and 565,000 dislikes, so it is clear that most dislike Gillette's #MeToo campaign.
@Gillette has made it clear they do not want the business of masculine men.

I will grant their wish.

I have used #Gillette razors since they sent me a free sample on my 18th birthday, and will no longer buy any of their products.

— Rule The Wasteland (@MongoAggression) January 14, 2019
Many posted negative comments about Gillette's #MeToo campaign on YouTube and Twitter, terming it as "feminist propaganda" and vowing never to buy Gillette products again.
"In less than two minutes you managed to alienate your biggest sales group for your products. Well done," one user said.
Gillette defends its #MeToo campaign
Some are demanding an apology from Gillette, but the campaign's creators believe the brand has done nothing wrong.
"By holding each other accountable, eliminating excuses for bad behavior, and supporting a new generation working toward their personal 'best,' we can help create positive change that will matter for years to come," the company said.
In defense of its new campaign, the company said its original slogan was aspirational, but if one reads news headlines today, it is easy to see that "men are not at their best."
With the cultural message, Gillette's #MeToo campaign also includes a pledge to donate $1 million a year for the next three years to U.S.-based nonprofits which help men "achieve their personal 'best.'" According to Adweek, the Boys & Girls Clubs of America will be the first recipient of the funds.
Is Gillette deleting negative comments?
While Gillette stands by its campaign, it also appears to be deleting negative comments on the ad on YouTube, according to tech site PiunikaWeb. 
"They're deleting all of the highest rated comments in an attempt to silence men," one user said. "Deleting criticism in the comments. Lol. How insecure can you be? Anyway, I won't ever be buying Gilette razors again," another user said.
Discussions about Gillette deleting negative comments are also trending on other platforms like Twitter.
Gillette is now deleting comments that criticise their ad. Next they will disable the thumbs. pic.twitter.com/kXnEonpRzB

— Paul Joseph Watson (@PrisonPlanet) January 15, 2019
As of now, there have been no comments from Gillette or Proctor and Gamble regarding these allegations.
Other controversial campaigns
This is not the first time a popular brand has launched a marketing campaign highlighting cultural norms. Last year Nike introduced an advertising campaign featuring NFL star Colin Kaepernick, who drew criticism in 2016 after refusing to stand for the national anthem in protest of racial injustice in America. At the time, Kaepernick's critics burned their Nike gear.
Another example is Heineken's 2017 Worlds Apart campaign, which aimed to bring people with diverse views together. Pepsi's 2017 ad with Kendall Jenner was also criticized for trivializing protests of police brutality against black Americans. 
It must be noted that men are not the only targets of advertising campaigns focusing on cultural expectations. For instance, a 2004 Dove Campaign for Real Beauty attempted to convince women that there are more ways to be beautiful than just physical. Despite the social message, the campaign helped push sales of the soap.