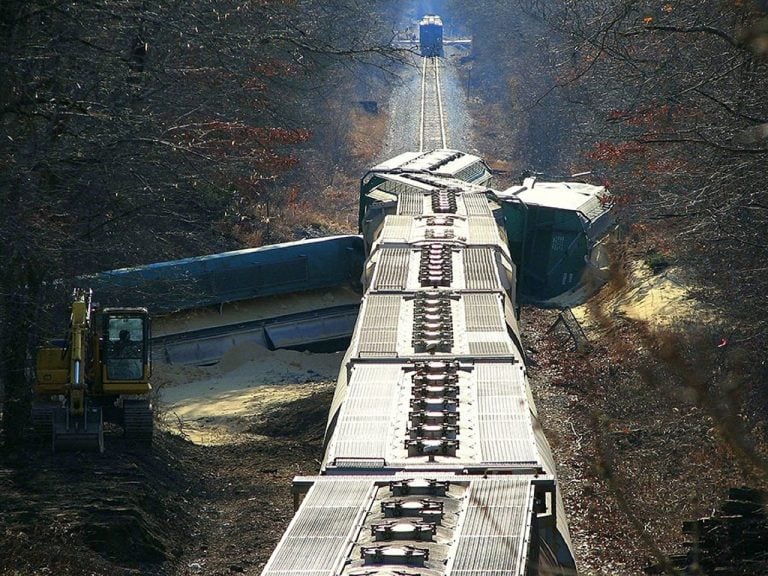 The bout of volatility that investors experienced in December of 2018 may be here to stay, if 2019 predictions from Greenwich Associates are accurate. Meanwhile, Agecroft Partners thinks the hedge fund industry may have reached maturity at a time investors might find an appetite for strategies that are designed to actually "hedge" stock market risk.
Its that time of year when prognosticators, like clockwork, take out their annual crystal balls. What is different about this year and the resulting predictions say much about this unique location in the economic cycle and the moment in history.
Q3 hedge fund letters, conference, scoops etc
Odey Falls -2.5% In Q2, Bets On Economic Recovery
The LF Brook Absolute Return Fund lost -2.52% in the second quarter of 2021, compared to a positive performance of 7.59% for its benchmark, the MSCI Daily TR Net World Index. Year-to-date the fund has returned 4.6% compared to 11.9% for its benchmark. Q2 2021 hedge fund letters, conferences and more According to a copy Read More
In a report titled "Top 9 Market Structure Trends for 2019," Greenwich sees strong growth for exchanges, in particular citing the CMEGroup, which has already grown from a $7 billion market cap in 2008 to $65 billion at present. But at the same time, they see trouble for cryptocurrencies, a signature CMEGroup product.
"The growth of ETFs and new exchange-listed and cleared derivatives will certainly help, as will further consolidation," the Greenwich report noted, pointing to an odd area for real gains, a bone of contention among many in the listed derivatives industry: previously unregulated OTC derivatives. "But the real gains in 2019 will result from the push into two areas outside of their traditional sweet spots: products traded OTC and the sale of index-related products and data."
Greenwich sees the demise of the $350 trillion Libor market as the seemingly never-ending parade of manipulation scandals will finally put the nail in this rigged coffin. While free market advocates have looked on with disillusionment as market manipulation cases against those trusted to be the backbone of the global economy have pilled up since the 2008 financial crisis, the most obvious disillusionment might be seen in perhaps the most hyped product of 2017: cryptocurrencies.
"While cryptocurrencies and distributed ledger technologies (DLT) were hugely important innovations for financial markets, earlier dreams of completely replacing fiat currencies and market infrastructure have not come true, putting both into the trough of disillusionment," the report noted, but then pointing to a glimmer of hope. "In 2019 we will finally hit a point of realism. Institutional trading of cryptocurrencies will start to gain structure as regulators provide additional clarity, and DLT projects now five years in the making will start to bear fruit in places where that technology makes the most sense. Cryptocurrencies will not have taken over the world, but they will have firmed up their place in it."
As market structure starts to shift in 2019, Agecroft Partners founder Don Steinbrugge, likewise, sees major trends emerging, including a "peak" in assets under management and a move away from funds that do nothing more than providing beta exposure.
"Most hedge fund investors still believe they can achieve diversification benefits from investing in hedge funds, which can also enhance the overall returns of a diversified portfolio," he wrote, pointing to stability in overall assets under management on the surface but a shift among managers and strategies. "The continued rise of interest rates in the US, trade war tensions, and a fourth quarter sell off in the equity markets has shifted some investor's focus from maximizing returns to protecting capital. We expect to see outflows from strategies with large exposures to market beta, and increased demand for strategies not highly correlated to the capital markets."
Greenwich, likewise, sees meaningful 2019 trends impacting asset managers. They see data, a popular topic in 2018, becoming even more important. "The data obsession within financial services is not over-hyped—not even close," they point out, noting that streaming data and embedded analytics could rue the day. "The amount of data will only get bigger, and it is fair to say we've only scratched the surface in terms of ways in which it can be applied to making money in the markets."
Get ready, institutional investors. 2019 is likely to be a wild ride in more than one respect.
This article first appeared on ValueWalk Premium