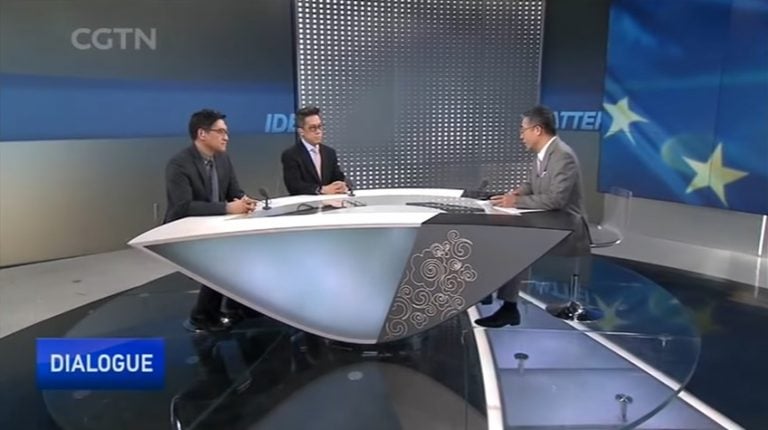 The global economy is fraught with problems at the start of 2019, with another major economic crisis brewing in Europe. The continent's growth has slowed practically to a standstill, and two of its four biggest economies are on the brink of recession.

Is Europe Facing A New Crisis?
Q4 hedge fund letters, conference, scoops etc
London Quality Growth Investor Conference: Buy Dassault Systemes
At this year's inaugural London Quality Growth Investor conference, Denis Callioni, analyst and portfolio manager at European investment group Comgest, highlighted one of the top ideas of the Comgest Europe Growth Fund. According to the speaker, the team managing this fund focus on finding companies that have stainable growth trajectories with a proven track record Read More
Transcript
Welcome to our discussion here gentlemen. Inflation across the European Union fell to an eight month low in the week of slump in oil prices. The survey found that the Eurozone economy barely grew during the month. Now does this indicate the beginning of yet another crisis, And?
Well I think it's very hard to say because I mean there are clearly cyclical issues at work here so there's not enough external demand as well as domestic demand in Europe. But I think another way of looking at this is is this indicative of some sort of structural problem that is becoming apparent. I think this is one reason this is such an important topic to address and to understand that you this problem there are topical for us.
Well of course it's very redolent of today's world. I mean one major economies are intimately interconnected. For example today saying European problems somehow also related to the trade tensions between the United States and Europe as well as the United States with China I think still it is a very good example of the locusts that were caused by the fact that the concerns. That's another dimension you know the issue so far is disastrous a symptom of Brexit and that's causing a lot of unsatisfactory investment decisions. And that also hurts consumer confidence. So all these factors combined contribute to this current situation right now. And also we have to keep in mind that we have been into this boom cycle for a long time many years so far. So it's natural that people think a debt to the bad times is just around the corner.
Now let me go to the [inaudible] Hello Mikhail. This is the embarrassing question for you. Why did it happen right after you took office? I mean why did Italy go into recession along with Germany after your finished your competition in the race.
Obviously the last few months of economic performance are naturally inherited from policies from the past couple of years. You know there is an interchange the system and we have not yet even started to implement policies. We have invested the first six months of governmental to debate the Loza now and a few laws have been passed or some others are being discussed. But in reality there has been very little impact on the economy because of course that even new laws do take time. For example we have lowered the tax rate for some companies. We're looking at how to decide in detail the universal basic income. But these will only started in the spring and so any performance of these last quarter which we understand there will be weak cuts and would actually be in a way a good starting point to have an improved performance in 2019 the one our reforms are in place. You know for example we have I personally have traveled there many countries to promote the Talian exports the Italian made in Italy products would be into China would be into Japan Korea the US all our European partners. And of course the benefits of these activities that are now coming to trickle down. But you know a one point seven trillion dollar economy has any Nanjiani do. And he does take time for things to take place. The important thing is that we are changing this is what people have asked us that we are changing and the legal system to make it easier to do business in easily. And though we are taking a very open approach to trade the way that all our partners. And I think this is positive.
Despite the growing presence of RMB depreciation we hope the rise in the number of Chinese travellers in Italy will give a shot to your arm by the way. Honestly I do think Italy will need another silver Mosconi to enjoy a comfortable tax breaks.
No, we do without him for the time being and we are doing you we're doing low tax rate to 15 percent of our income below 65000 which does stimulate small, medium enterprises most businesses. And indeed contrary to what people say we are trying to make life easier for those at the lower end of the of the income spectrum and specifically and micro and small enterprises and in Italy, we have hundreds of thousands of small, medium enterprises with the numbers. You know a handful of people working maybe family business very similar to the maybe right to the Wayne Joell business model. Very few people a family.
Updated on