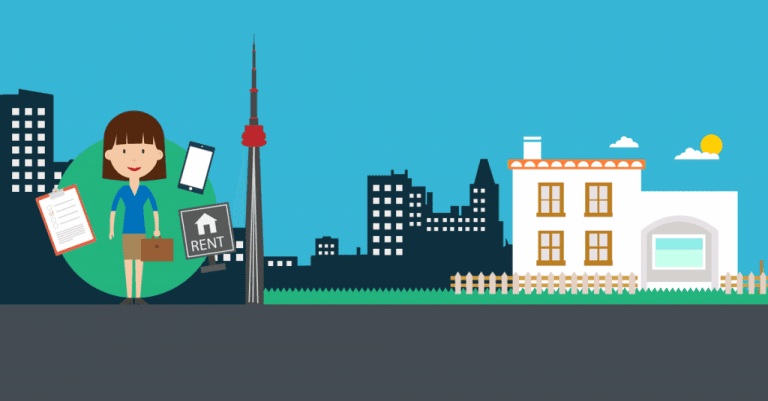 There's no denying that property investment as a DIY landlord is an excellent way to improve your wealth, your passive income, and allow you to retire early. However, it can be easy to be dazzled by the lights of having this extravagant and diverse property portfolio bringing in income from different countries, states, or provinces. Yes, property investment is a viable method to achieve these things, however, as with most things that are worth having, it's not necessarily going to be an easy ride, and it's easy to not focus on the seemingly obvious pitfalls that may crop up.
If you're looking to market your property yourself, have a look over these 19 steps for DIY landlords that Buttonwood Property Management has put together. The majority of landlords rely on a real estate agent to market and let their properties, and reach out to tenants and/or investors, however, this obviously comes at a cost and it's up to you to marry up the trade-off between the cost involved and the time saved by outsourcing.
Here's what Charlie Munger had to say at the Daily Journal meeting
Charlie Munger spoke at the Daily Journal Corporation's Annual Meeting of Shareholders today. Although Warren Buffett is the more well-known Berkshire Hathaway chief, Munger has been at his side through much of his investing career. Q4 2020 hedge fund letters, conferences and more Charlie Munger's speech at the Daily Journal meeting was live-streamed on Yahoo Read More
[REITs]
Q3 hedge fund letters, conference, scoops etc
Key areas to focus on
1. Presentation of the property
What's the first thing that you notice when you enter a property? It's likely to be how well-presented it is, as in its layout, the furniture theme, color scheme, and, almost more importantly, the cleanliness. We humans are very much aesthetically orientated and nobody really likes to live in a cluttered and messy environment; there's something quite satisfying about a clear, crisp combination of whites, creams, and greys, with the minimalist lifestyle choice, when it comes to furniture and possessions, being currently very popular.
So, perhaps consider contracting a cleaning company to clean carpets, dust, and help to regularly maintain your property. This is especially applicable prior to taking photographs to begin marketing your property, let alone before potential tenants arrive for a viewing. N.B. this also applies to the external areas of the property, where wear and tear and weather damage can be prevalent, so be sure to touch up any paintwork, guttering, or obvious areas of damage.
2. Be organized
This is especially the case if you're not a full-time landlord since if you're working a job and managing a property you will need to strike a balance between the two. A good way to do this is planning your week in advance, perhaps on a Sunday evening, so that as each day arrives you've already segmented the time of the day or the week to action steps on your to-do list for your property. These could be things such as, as above, property maintenance, booking cleaners, taking photos, posting an advertisement, and so forth.
One of the most intensive aspects of being a DIY landlord is handling communication. This can be difficult if you're working a full-time job so be sure to get back to people as soon as possible. If you're a full-time landlord, make sure your phone is on you at all times and that the sound is switched on.
Remember, you're going to have to make sacrifices in your free time in order to secure a new tenant or potential buyer for your property. The phrase, "the customer is king" doesn't always apply, however, in this case, ensuring that you're organized and communicating well should be your number one customer-facing focus.
This also applies when you have tenants already in situ, for example answering emergency calls from tenants when there is a water leak or the boiler needs fixing or there's a security issue. Your speed and efficiency in communicating in these instances are very important and will ensure that your tenants are content. Happy tenants should equal a happy landlord!
3. Budgeting and managing your funds
Having a budget for your properties and keeping on top of your finances are areas that will greatly improve your bottom line. When investing in a new property, concreting a budget will allow you to know how much you can afford before making an offer. Without having this budget, there is a chance that you will spend more than you can afford on buying the property and underestimate any renovation or maintenance costs.
Ideally, you'll be utilizing the skills of an accountant to manage cash flow, paying taxes, and analyzing the profitability of your property, however, it is possible to do all these things yourself, with the key as being organized.
For example, set aside a specific time of the week or month to work through your figures and to get organized with dates for when things like taxes and utilities need paying, and how this relates to when your tenants pay their rent. Automation of these is key and will remove the risk of missing payment dates. One thing you will need to check is that your tenants don't cancel any automatic payments and are complying with their tenancy agreements.
Checking your online banking weekly can be a good idea, just to ensure you are cash liquid, and analyzing your profitability monthly will help you in scheduling regular maintenance of your properties and keeping on top of which properties are bringing in the most profit, highlighting any which may need to be sold or need more attention—for example, a four-bedroom property with only three rooms let out 75% of the time; perhaps this one should be marketed more.
Final words
There are ups and downs for fully subcontracting property management to an agent, and, conversely, being a DIY landlord. The key areas above and the infographic below should facilitate you in making a decision that best fits your needs and your finances. Most of all, you should enjoy the life of a landlord for it can be much better than working a regular job for someone else, and can secure your financial future.

Infographic from Buttonwood.ca
---
Resources
https://buttonwood.ca/19-steps-diy-landlords-need-to-do-to-manage-their-investment-property/