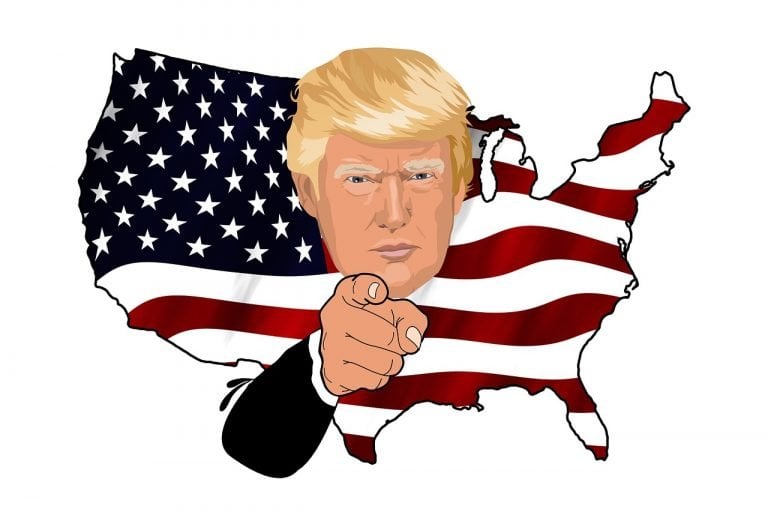 Any One Judge Can Overrule Others, Including Appellate court of appeals

WASHINGTON, D.C. (January 04, 2019) – Today's Court of Appeals decision, holding that a lower court erred in blocking President Donald Trump's restrictions on transgender men and women serving in the military, is being widely hailed as a major victory for him, but it also is a dramatic illustration of a problem with our court system, and of the problems which likely lie ahead for him, says public interest law professor John Banzhaf.
The unanimous decision – by three judges on this appellate court – that the restrictions should go into effect will have no immediate effect because a few lower court judges have temporarily prevented the administration from implementing its policy.
This mining and metals fund is having a strong year so far
The Delbrook Resources Opportunities Master Fund was up 9.2% for May, bringing its year-to-date return to 33%. Q1 2021 hedge fund letters, conferences and more Dellbrook is an equity long/ short fund that focuses exclusively on the metals and mining sector. It invests mainly in public companies focused on precious, base, energy and industrial metals Read More
Q3 hedge fund letters, conference, scoops etc
And even if all but one of those judges are reversed by their own court of appeals, the result will remain the same, says Banzhaf, because any one judge in the U.S. can block virtually any new administration policy from going into effect, even if every other circuit rules in favor of it.
The effect of this practice, and the damage it can and has caused, is magnified under another policy which permits groups dissatisfied with a presidential decision to seek out, from among the more than six hundred federal district judges, the one likely to be most sympathetic to their cause.
In other words, explains Banzhaf, under the current system, opponents of a new presidential policy can "forum shop," and pick a judge and/or a circuit most likely to be sympathetic to their position, and obtain a court order putting the policy on hold for a considerable period of time throughout the entire country.
Moreover, that judicial hold will remain in place even if many other judges determine that the new policy is perfectly legal, since a dozen judges - even those on courts of appeals - refusing to issue an injunction do not trump a single national injunction issued by the individual judge most sympathetic to the plaintiffs' cause.
One solution, suggests Banzhaf, would be to permit the issuance of nation-wide injunctions not by any one judge, but rather only by a three-judge district court similar to that used in several apportionment cases under 28 U.S. Code § 2284.
Another would be to prevent any national injunction issued by a single judge from going into effect until it is upheld by a circuit court.
Either change would prevent a single judge, who may be far from the mainstream in his judicial thinking, from single handedly stopping a major new federal policy dead in its tracks.
It would also be consistent with the common sense idea that, at least where possible, important decisions should not be entrusted to only one person, but rather should be made collaboratively after judges have had to explain and justify their views to their judicial appeals.
Yet this is what has happened often to Trump, with so many of his initiatives almost instantly being put on hold because one judge disagrees - as happened, for example, with his immigration policy, his sanctuary cities policy, and many others.
So today's win for Trump changes nothing, but does provide a further illustration of an ever emerging problem, as more judges are being persuaded to issue national injunctions.
http://banzhaf.net/ jbanzhaf3ATgmail.com  @profbanzhaf