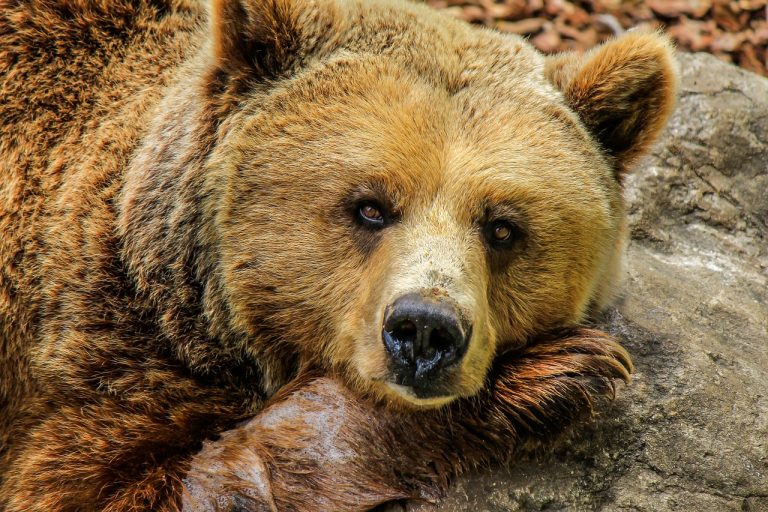 If 2018 were a roller coaster, the last few months of the year would be the tall, steep hill the cars come careening down after spending much of the year climbing almost straight up to the top of that hill. While growth, momentum and tech stocks continued their dramatic run through much of the year, they took the rest of the equity market with them when they finally crashed—leaving value-focused funds without the gains they were expecting to see when the crash of growth finally came.
Corsair Capital Management was down 11.5% for the fourth quarter, bringing the fund's full-year return for 2018 to -12.3%. The HFRI – EHI index was down 8.3% for the fourth quarter, while the S&P 500 declined 13.5% and the Russell 2000 was down 20.2%. For all of 2018, the HFRI – EHI was down 6.9%, while the S&P was down 4.4% and the Russell 2000 was down 11%.
Q3 hedge fund letters, conference, scoops etc
Star hedge fund macro trader Colin Lancaster warns: Inflation is back
Talk of inflation has been swirling for some time amid all the stimulus that's been pouring into the market and the soaring debt levels in the U.S. The Federal Reserve has said that any inflation that does occur will be temporary, but one hedge fund macro trader says there are plenty of reasons not to Read More
Shifting away from growth and tech
In their fourth-quarter letter, Corsair Capital Management said the bear market took them a bit by surprise. The fund's management had been saying for most of the year that it would be a good time to cut exposure to growth and especially tech stocks. They had expected—as most market watchers did—that when growth stocks finally corrected, the extreme imbalance between growth and value would be corrected, but that's not what happened.
Instead of a correction in growth names, the stock market as a whole crashed into a bear market by the end of 2018 into early 2019. Because value stocks were hit just as much as growth stocks in the fourth quarter, growth ended up outperforming value by 350 to 750 basis points, depending the sector capitalization used.
Corsair was also struck by the weak performance of smaller companies, which fell 20.2% compared to their larger counterparts' decline of 13.3%.
Blaming passive investing
Interestingly, the fund blames passive investing for some of what was happening in the financial markets this past year. It's no secret that active funds like Corsair have been losing out to passive funds. The fund pointed to Morningstar data which indicated that in 2018 through the end of November, active funds had lost $142 billion in assets while passive funds enjoyed $142 billion in inflows. Corsair partially blames passive investing for the growth-fueled rally of the last couple years.
"Since much of this type of investing is weighted by corporate valuations, the larger companies and the ones which have been going up in value the most, get the lion's share of investor capital," the fund explained. "… In the long run, we think this type of passive allocation should help stock pickers like ourselves (causing attractive valuations discrepancies). In the short run, however, redemptions from active funds can cause a cycle of additional selling of their stock holdings, hurting the funds' relative performance, causing yet further redemptions.
Corsair also isn't the first hedge fund to write against passive funds recently. Einhorn-backed Firefly did the same thing in its third-quarter letter, illustrating its point using the now-bankrupt Sears Holdings. Indeed, more and more active managers have been pointing to the shift toward passive funds as triggering a sort of cycle within the active side of the industry. One argument has been that funds which encounter steep redemptions end up hurting other funds with similar portfolios when they're forced to sell their positions to support those redemptions.
Caesars Entertainment
The hedge fund didn't list any major contributors to its fourth-quarter returns because the biggest movers were all detractors. Corsair took a major hit from Caesars Entertainment, which plunged 34% in Q4 in spite of acquisition rumors. The casino operator's third-quarter results and fourth-quarter guidance were in line to slightly under consensus, and it announces that CEO Mark Frissora will step down at the end of his contract in February.
Corsair management does expect this position to play out in their favor eventually after Caesars "Names its next CEO, continues to show consistent revenue and EBITDAR growth, and details its new capital allocation plans." The fund sees Caesar at10 times 2019 EBITDAR or close to $17 per share, but the stock was trading at a multiple of only seven at the time of Corsair's letter.
Flex Ltd.
Flex Ltd. Tumbled 42% in Q4 on the back of the news that the company's contract with Nike in Mexico was coming to an end due to "an inability to achieve commercial viability." Even though that deal had been just a small percentage of the revenue Flex management had been expecting, they had previously highlighted it as "a beacon of the future in outsourced manufacturing," Corsair wrote.
The fund noted that the Nike contract in Mexico was still in the startup phase and was actually weighing on Flex's earnings. Thus, now that the Mexico operations have been removed, Corsair management expects Flex's valuation to rise. They see a valuation of 10 times earnings or $12.50 per share in a year. Flex was trading at a multiple of 7 times earnings at the time of the fund's Q4 letter.
WilScott Corporation
WilScot shares tanked 45% in Q4, partially due to "a share exchange offering which retired millions of warrants issued in conjunction with its acquisition by Double Eagle" in 2017. Even though the company's Q3 results were ahead of consensus, the selloff in the overall market and the warrant exchange were just too much.
Despite the pullback, Corsair management sees WilScot as a "misunderstood, under-the-radar company" and "a high-quality business with fundamental tailwinds, and with a management team that is pulling levers to create value for shareholders." The fund sees WilScot as worth $20 per share, but it's current trading at about half that.
IAC
Finally, Corsair highlighted InterActiveCorp (IAC), which fell 16% in Q4 despite a strong third quarter and bullish outlook for its subsidiaries. The fund blames the selloff on Match Group's unexpected dividend of $2 per share; IAC is March's biggest shareholder. This is certainly strange because usually paying a dividend is a positive.
According to Corsair, investors were worried that the $450 million dividend Match paid to IAC could have signaled a lack of growth opportunities. However, the fund doesn't believe the dividend changes Matches investment prospects or buyback opportunity.
A (much) more in-depth version of this article first appeared on ValueWalk Premium on 1/11/19